Citroen DS3 Prestige THP 165 road test report review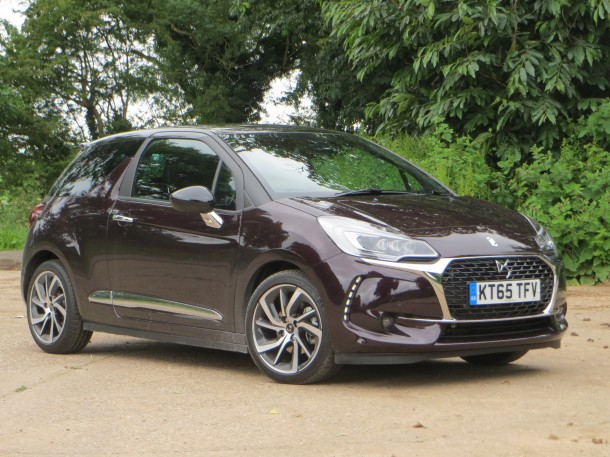 Citroen DS3 Prestige THP 165 road test report review: When it comes to fashion, the latest DS range reaches new heights. DAVID HOOPER explains why.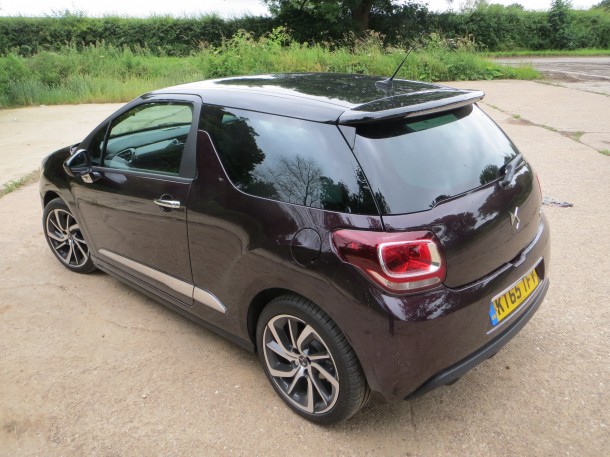 THE Citroen DS3  has long been one of my favourites, similar in size to the BMW Mini, but somehow markedly better.
It's certainly less pretentious, despite its diagonal row of LED's adorning either corner of the front bumper and I think that as the Mini as morphed up a size or three with each of its new model ranges, few would argue that the DS3 is actually a better looking car.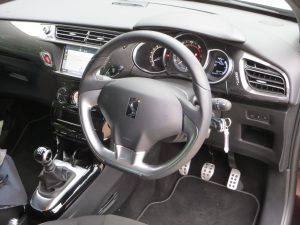 This is the recently refreshed model which features subtle styling and detail changes, as well as a revamp to its specifications, but in essence, it's still the same good looking, practical and fun-to-drive hatchback it always has been.
With a decent sized boot, comfortable seats and a compliant ride, there is little to dislike about the DS3, and when it comes with the potent 1.6-litre turbo-charged engine that our test car did, there's an awful lot to like, because it's quick enough to be fun and nippy enough to allow you to enjoy the car's handling abilities.
It's easy to park as well, thanks to the addition of a rear-view parking camera and parking sensors.
Buyers have a choice of petrol and diesel engines depending on your preference. The range kicks off with the Chic, Elegance, Prestige and a Limited Edition model which brings the DS brand together with Givenchy Le Makeup which will surely appeal to lady drivers, more than the boys, with its unique finishing touches which won't be found anywhere else in the DS range. You get textured matt finish Opaline White paintwork and a Whisper Purple Contrast Pack for roof, door mirrors and wheel centres, while inside there is a girly Rose Pink dashboard which apparently takes its inspiration from Givenchy's makeup palette. For the boys, there are some sportier models, named Ultra Prestige, Performance and Performance Black, and a limited Edition Performance BRM Chronographes model, but only 10 are available in the UK, with the lucky owners getting a superb BRM Chronographes wristwatch to match.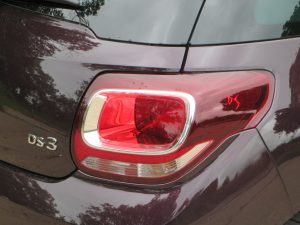 The model range starts from just £13,995 for the Chic PureTech 82 manual, so it's affordable too.
Our test car's invoice would set you back a bit more than the entry level car however, this being the Prestige model, which comes with an assortment of extra goodies which included the beautifully named whisper Purple paintwork with a black roof which is a £495 option, a front arm rest at £150, a useful reversing camera at £200 and a Carbon trim kit at £150. The smart 17in Black Diamond cut Aphrodite alloy wheels sere standard and looked superb. So the full cost of our test, including the extras, is £20,390.
On the road, as you would expect, the DS3 drives very well and the pin-sharp steering turns the car into bends accurately enough and gives the driver just about the right amount of feedback at the tiller.
Capable of getting from rest to 62mph in 7.5 seconds, and with a potential top speed of 135mph, it is quick enough to be entertaining when the mood takes you. It copes beautifully with successive rapid changes of direction, maintaining its poise and balance in a way that would compliment a ballerina, and when it comes to the tighter bends, the brakes are up to the job, bringing the car to a firm and progressive halt.
During my test, the DS3 returned 38.2mpg, which isn't quite as good as the declared combined figure of 50.4mpg, but then as you can probably guess, I enjoyed my few days with one of my favourite little hatchbacks.
The DS3 then ticks most of the boxes for anyone looking for a three=door hatch, and with the backing of a 3 year/60,000 mile warranty, it makes a compelling proposition for trendy-young things who want to be just that little bit different.
Rating:





If you like this, read our review on the Citroen Cactus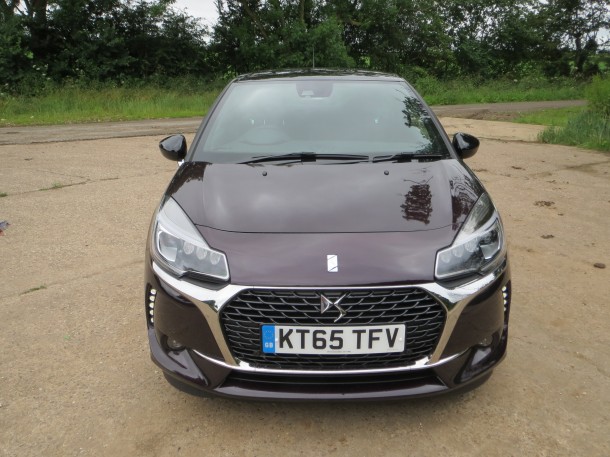 THE VITAL STATISTICS
MODEL: Citroen DS3 Prestige THP 165 S&S 6-speed manual.
ENGINE: 1598cc, 165bhp four-cylinder petrol engine, driving front wheels through 6-speed manual gearbox.
PERFORMANCE: Top speed 135mph. 0-62mph in 7.5 secs.
ECONOMY: City: 39.8mpg.
Country: 61.4mpg.
Combined: 50.4mpg.
Wheel World test average: 38.2mpg
CO2 EMISSIONS: 129g/km.
FUEL TANK: 50 litres.
INSURANCE: Group 27.
PRICE: £19,295
WARRANTY: 3 years/60,000 miles.
WEBSITE: www.citroen.co.uk
• All data correct at time of publication.