V40 D4 190 Cross Country Lux Nav road test report review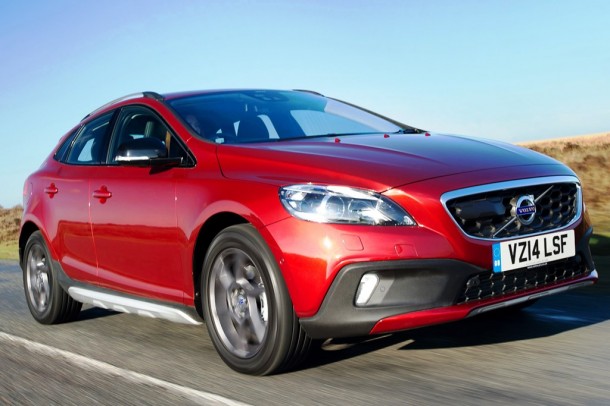 Volvo V40 D4 190 Cross Country Lux Nav road test report review: Keith Ward tries out Volvo's Audi A3 and BMW1 challenger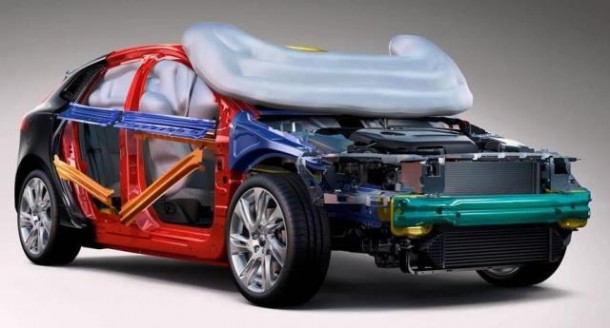 THE VITAL STATISTICS
Model: V40 D4 190 Cross Country Lux Nav


Price: £28,770; as tested with options £39,565
VOLVO in the UK recorded a 26 per cent boom in sales last year, for a record total of more than 41,000.  And easily its best seller was the V40 and its V40 Cross Country spin-off tested here, attracting 44 per cent of those customers.
Two things to point out from the outset about V models from Volvo: While the bigger V60 and V70 are identifiable estate cars, this smaller V40 is a compact Focus-sized five-door premium hatchback to take on such premium contenders as the Audi A3 or BMW 1-series.

And out of a 52-strong V40 range from £20,630, do not assume the 11 designated Cross-Country, at upwards of £23,320, to be hunky off-roaders.  Only one of these sports four-wheel-drive, and that is the topmost petrol-powered T5 at over £34,000. The other 10 are standard front-drive but with what Volvo call "rugged design cues".

So the chassis ride height is increased by at most a modest 40 mm, depending on engine and wheels fitted. There are bright front and rear skid plates, bigger wheels and "tougher" looking black bumpers and side sills among other cosmetic features. You could say the equivalent of county cap and waxed jacket but lacking the wellies for trudging across muddy fields.

Cross Country was originally coined in the 1990's for versions of the V70. (Most recent to be unveiled globally is an S60 saloon Cross Country, not due here until summer.) Around 1 in 10 of the V40s sold in the UK will be so badged.

There are familiar Volvo features inside, like the controls and seven-inch screen on a floating centre stack, a bit like a flying buttress, tapering down to provide kneeroom, with a concealed storage shelf behind. There's a fair scattering of chrome trim, variable "mood" lighting and a general air of plushness and well-being, plus the reassurance of Volvo's devotion to safety.

The boot is modest, with a narrow tailgate opening. In fact, the hexagonal shape of the tailgate is a Volvo hallmark, harking back to the C30, and further to the P1800, but it does restrict rearward vision and here tended to gather road dirt quickly, obscuring the rear view camera. Time perhaps we had a camera squirter as well as headlight washers on cars.

However, the rear seats fold conventionally forward while an optional flexible floor helps towards a flat extended cargo surface.  And the front passenger seatback nods forward to take long loads.

The V40 Cross Country is fitted as standard with Volvo's low-speed collision avoidance system, City Safety, and the world's first pedestrian airbag.  A "My Car" button on the dashboard offers  access to a range of personalised settings.  "Outstanding" connectivity, security and personalisation is claimed for  the infotainment system, which did seem to work well but only once you had waded through the handbook instructions.
We drove the top-spec Lux Nav version of the Cross Country with such as leather upholstery and a high-grade sat-nav and audio system.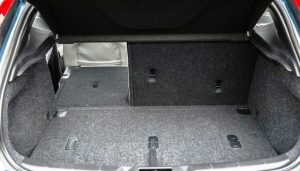 In the manner of a mad shopping spree these were augmented on the test car by a host of extra-cost options: a £2,000 Xenium Pack (powered front seats, full panoramic sunroof, self-park pilot, rear camera); a £1,900 Driver Support Pack including adaptive cruise control and lane-keeping aid,  plus a £375 Lux Winter Pack with heated front seats and windscreen (much appreciated on a winter drive across Ireland).

Those and other extras including an ultra-smooth 8-speed automatic transmission (£1,550) and premium 10-speaker sound system boosted the price of this compact to a tad short of £40,000.  Volvo, now Chinese-owned, is following the style of German premium brands.

Therein lies the dilemma for a prospective customer. If you are spending this sort of money, do you festoon a small car with oodles of extras or plump for something roomier if less lavishly equipped?

From a choice of three diesel and two petrol engines, ours was Volvo's top D4 diesel, well established in larger models but only recently introduced to the V40. It pulls well from low revs. Its turbocharged 190 HP, exhausting through twin chrome tailpipes, produces agile performance, so smoothly delivered through the optional (£1,550) eight-speed Geartronic transmission. And a long-term return of just under 50 mpg was pleasing, if well short of its official rating.

Wind and road noise were noticeable, and ride on the firm side. Volvo say chassis settings affecting ride, handling and steering, were tuned mostly in the UK, on what have become our notorious pot-holed and patchworked B-roads. As a dubious compliment, they have become a testbed for several foreign-based car manufacturers.
Rating:







THE VITAL STATISTICS
MODEL: V40 D4 190 Cross Country Lux Nav
ENGINE: Diesel; turbo; 1,969 cc; 8-speed auto; front wheel drive; stop-start
PERFORMANCE: 130 mph; 0-60 in 7.1 secs
ECONOMY: On test 49.6 mpg; official combined 65.7; tank 60 litres
CO2 EMISSIONS: 112 g/km; tax band C; annual VED Nil then £30
PRICE: £28,770; as tested with options £39,565
• All data correct at time of publication.
http://www.volvocars.com/uk/all-cars/volvo-v40/pages/default.aspx
What we thought of the Volvo V40 R-Design and Cross Country