Vauxhall Viva SL 1.0 road test report and review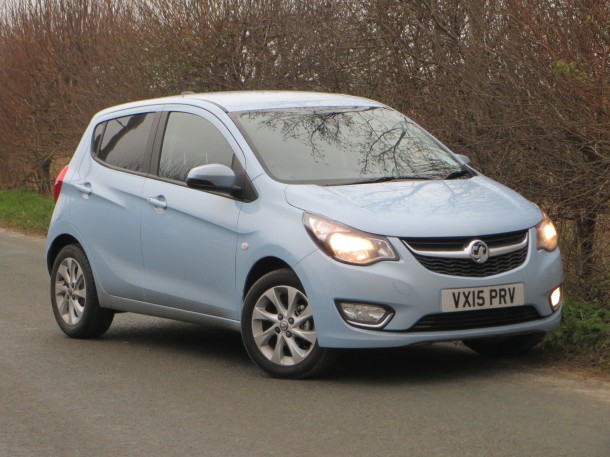 Vauxhall Viva SL 1.0 road test report and review: DAVID HOOPER reports on the latest new model to revive a name from the past.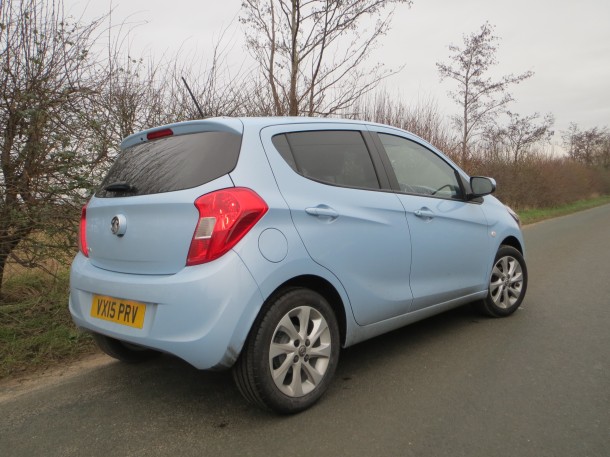 THE Vauxhall Viva is a name from the past that was revived by the British carmaker Vauxhall for its latest city car.
As most cars seem to become larger with every generation, the Vauxhall Viva seems to have broken that rule, and is smaller then I certainly remember the original car being.
It may be more roomy inside and no doubt a lot save to have an accident in, but the old Vauxhall Viva had a boot, A big boxy square affair, typical of the sort of car any schoolchild will draw if you join three boxes together and put some circles at each end of the car.
Such where the heights of automotive design back in the 60s, but today things have moved on and the modern day Vauxhall Viva is a smart little hatchback. Our test car came bedecked in a lovely duck egg blue metallic colour a £545 option, which was almost the same shade as my kitchen walls – I'm sure would have wanted to know that!
The Viva range starts with the 1.0 SE at £8,395, and rises to the Easytronic SL at a fiver short of 10 grand. All models are 3 cylinder five-door hatchbacks.
Inside, there is nothing to dislike although the plastics employed for the interior trim are all hard to the touch although there was a nice mix of shades ranging from black, to grey, to darker grey.
Despite its affordable price, most of the mod cons you require are there. Remote central locking, electric front windows, a radio media player and Bluetooth telephone system which comes complete with steering wheel mounted controls on the multifunction steering wheel which is also home to the cruise control. There is also a climate control system which maintains the temperature of the interior very efficiently.
The media system also includes a USB connector a 3mm jack and a 12V socket so you charge your satnav, phone or other devices.
The seats on this high-end model were comfortable and half-trimmed in leather, although the seat base and back rest are cloth.
Other attractive features on this model include dark-tinted rear windows, 15in alloy wheels, curtain airbags, curtain airbags and even a tyre pressure monitoring system.
The car drives very well and there are no hint of squeaks all rattles from the plastic fixtures and fittings.
The three cylinder engine buzzes along pleasingly and feels quite lively, although you can take it as read that you aren't going to break any land speed records. However the car will cruise comfortably once up to motorway speeds.
The Viva's trip computer during my test of 360 miles recorded an average miles per gallon figure of 48.8.
The handling and ride quality are both perfectly acceptable for a car of this type and thanks to relatively good visibility manoeuvring and parking is never an issue, especially with the city mode selected for the steering which makes it even lighter and easier to manage.
At the back of the car you will find a small boot, vastly different to that of the Viva's original namesake, but then the whole car is vastly different other than in name.
In fact the whole concept of bringing back a name like Viva to a modern car, which bears no resemblance to the original, proved quite a good discussion point among some petrol head friends. Why didn't Vauxhall just choose something completely new? With the Mini, or the Fiat 500 for example, the modern incarnations are clear descendants of the original classics, but that is not the case with the Vauxhall Viva, however it does remind buyers of a certain age of the company's heritage and may tempt some older customers to buy the car simply for nostalgia's sake.
Disregarding the debate over its name, the modern day Vauxhall Viva is an agreeable easy to live with car, perfectly suited to life in the town or city, but is also more than capable of coping with longer journeys when the need arises.
And with prices for the range starting from £8,395 it is certain to find plenty of customers.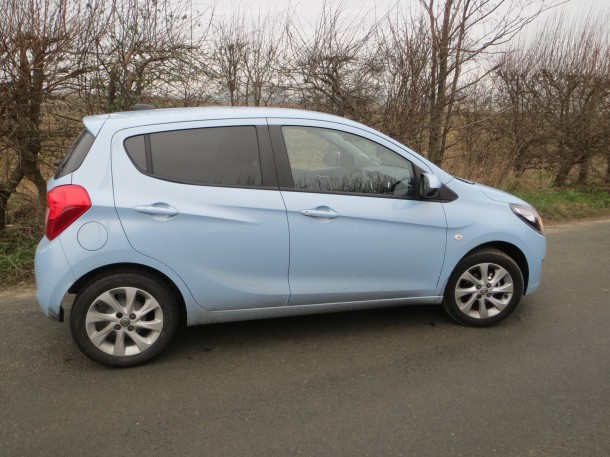 Rating:





If you like this, read our review on the new Vauxhall Astra
THE VITAL STATISTICS
MODEL: Vauxhall Viva SL 1.0.
ENGINE: 999cc, 75bhp three-cylinder petrol engine, driving front wheels through 5-speed manual gearbox.
PERFORMANCE: Top speed 106mph. 0-62mph in 13.1 secs.
ECONOMY: City: 50.4mpg.
Country: 72.4mpg.
Combined: 62.8mpg.
Wheel World test average: 48.8mpg
CO2 EMISSIONS: 104g/km.
FUEL TANK: 32 litres.
PRICE: £9,495 (£10,040 as tested).
WARRANTY: 3 years/60,000 miles
WEBSITE: www.vauxhall.co.uk
• All data correct at time of publication.