Vauxhall Corsa 1.4t Excite road test report review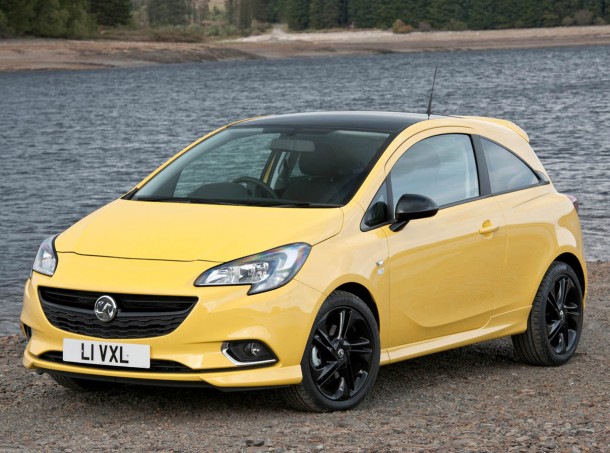 Vauxhall Corsa 1.4t Excite road test report review: Now in its fourth generation, JOHN MURDOCH drives this latest, brightly-coloured example.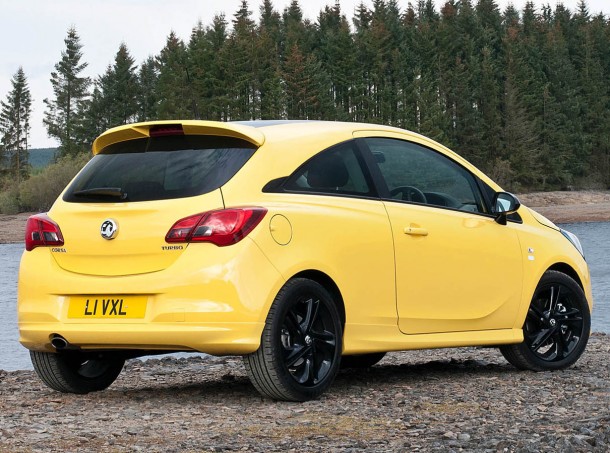 THE VITAL STATISTICS
Vauxhall Corsa 1.4t Excite
Price: £13,265
THE new Vauxhall Corsa was the top seller in Scotland in January. Now in its fourth generation, the popular supermini was first launched back in 1993.
Since then a staggering 12 million have been sold with over 1.8 million of them finding homes in the UK.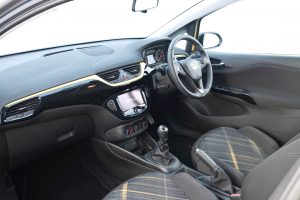 The new model arrived in the autumn of last year and replaced a model which was getting tired as it had been in production for eight years.
The new car looks considerably better than the old model with a sharp design which is much more masculine.
The body is more sculpted and mature looking and the smart headlamps contribute to its bold appearance.
Available with a choice of seven engines – five petrol and two diesels – it also comes with three or five-doors.
It is much more refined than the previous Corsa and prices start at just £8,895.
That amount of cash will get you the 1.2i Sting model with Vauxhall's trusty 1.2-litre petrol engine which produces 69bhp.
That entry model is still well equipped with a generous list of standard features.
A superbly efficient 1.0-litre turbocharged model is also offered to compete directly with Ford's EcoBoost engines offered in its Fiesta rival.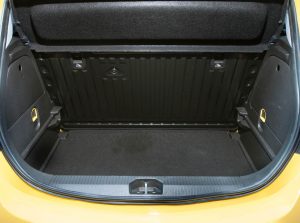 The car I drove featured very bright yellow paintwork and was a three-door 1.4 turbo model finished in Excite trim.
At £13,265 it represents good value for money and came with all the features you could want.
A huge leap in quality means that the interior is now probably the best in the supermini sector and the cabin is a very nice place to be.
It does not offer any more space but there is still room for four and the seats are very comfortable.
It was easy to find a good driving position and the instruments and controls are easy to read and use.
The Excite model features a range of equipment that would only have been available in larger premium models just a few years ago.
A heated steering wheel, heated windscreen, heated seats, alloy wheels, air conditioning, rain-sensing wipers, automatic headlights and an IntelliLink touch-screen audio system with DAB radio and Bluetooth are all included.
On the road it is equally impressive and feels well balanced.
The steering is sharp and responsive and the handling is now a match for the Fiesta.
The 1.4 turbo unit delivers its 99bhp smoothly via a slick six-speed gearbox and it offers a fine blend of performance and economy.
It takes 11.9 seconds to tackle the sprint to 62mph and can go on to 115mph.
Emissions are 119g/km – meaning road tax will set you back just £30 a year.
The combined claimed economy figure is 53.5mpg and I averaged just over 45mpg during my five days with the car.
I was really impressed with the new Corsa and if you are considering buying a new supermini it is well worth a look.
If you need more performance a hot VXR version will arrive in May. It features a 1.6 turbo and is good for 205bhp. It will also tackle the 0 to 60 sprint in just 6.5 seconds but will still be capable of delivering 37mpg.
Rating: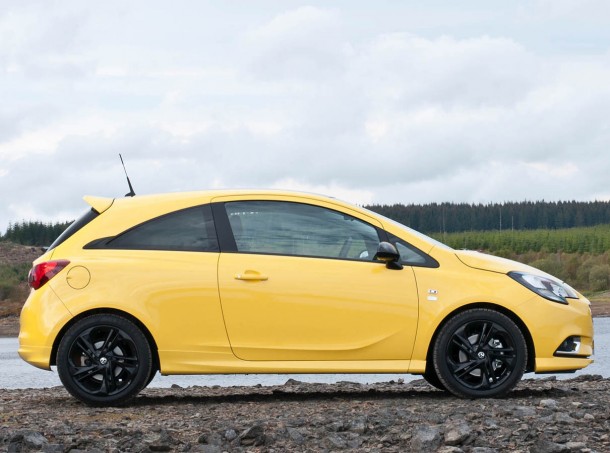 If you like this, have you also seen our Vauxhall Insignia review?
THE VITAL STATISTICS
Vauxhall Corsa 1.4t Excite
Price: £13,265
Mechanical: 99bhp, 1,398cc, 4cyl petrol engine driving front wheels via 6-speed manual gearbox
Max speed: 115mph
0-62mph: 11.9 seconds
Combined mpg: 53.5
Insurance group: 10
CO2 emissions: 119g/km
BIK rating: 16%
Warranty: 3yrs/60,000 miles
Website: www.vauxhall.co.uk
Vauxhall, Corsa, 1.4t, Excite, new, car, road test, road tests, review, reviews, test, first, drive, drives, report, reports, price, prices, pricing, driving, which, car reviews, car review, honest, insurance, group, vehicle, check, buy, buying, advice, cars, sites, fuel, consumption, economy, mpg, C02, bhp, performance, 0-60, 0-62, top speed, warranty, websites, motoring, UK, 2015, latest,