Vauxhall Insignia SRi VX-Line Nav CDTi 16v ecoFLEX road test report review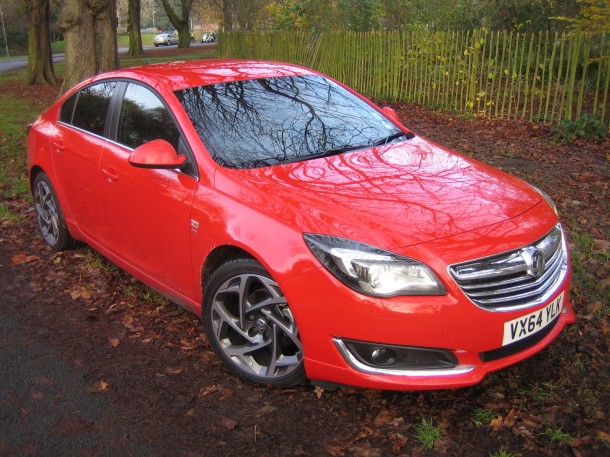 Vauxhall's refreshed and updated Insignia is surprisingly good – especially in this guise. DAVID HOOPER reports on a car liked more than he expected to.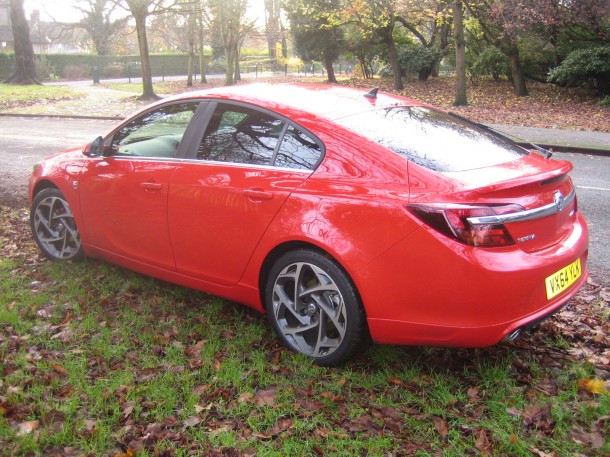 THE Vauxhall Insignia is a familiar sight on our roads and is a firm favourite of the fleet driver thanks to its mile-munching capabilities and huge boot, perfect for all manner of "stuff".
Recently refreshed, this is the latest Vauxhall Insignia, featuring a few subtle external styling tweaks and new lighting designs, freshening up the car without venturing into anything too radical.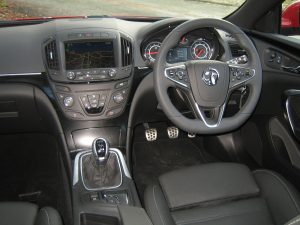 Our test car is in the sporty SRi spec, and comes with big 19in Atomic alloy wheels which look really good when combined with a deeper front spoiler and side skirts, giving what some may see as a bit of a hum-drum rep-mobile a big helping of street cred which drew plenty of interest and some encouragingly positive comments.
When I was a boy, the SRi badged cars were performance models, one step down from the guns-blazing GTEs, but this Insignia comes with strong eco-driving credentials, Start-Stop technology, low C02 emissions and no road tax to pay thanks to its 98g/km output!
Its 2.0-litre diesel engine is provides 140PS for the driver to use, translating to a 0-62mph time of 10.5 seconds and potential top speed just shy of 130mph – not bad at all, all things considered. While the acceleration isn't likely to give you a crick in your neck, it is progressive and with 350Nm torque, mid-range punch through the gears is fine, enabling confident overtaking of A-road traffic and plenty of power just where you need it to make progress along your favourite A or B road far more enjoyable than you might expect from what is actually quite a big car.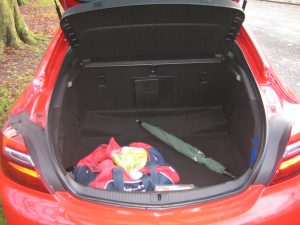 Start-stop technology, gear change indicators and well-chosen gear ratios combine to give highly-impressive official miles per gallon figures of up to 88.3 on the extra urban and 76.3 on the combined, but needless to say I didn't get anything like that during the course of a normal week's motoring which included the full mix of city, motorway and cross-country driving, with the car returning 47.9mpg during my roadtest of 600-plus miles during a busy week.
I wasn't expecting to think much of the Vauxhall Insignia to be completely honest, it had been a while since I had driven one, but I found myself really liking this car, and with an asking price of £23,204, it seems to represent good value for money. My test car was fitted with an optional sports leather interior called the Comfort leather pack at a cost of £1,045, but to me that was worth every penny, it looked good and was superbly comfortable, with no hint of back ache even after hours at the wheel. The front seats were heated too, which is always a welcome addition to any car during the cooler winter mornings. The only other option was intelligent adaptive Forward Lighting at £890, bringing the total to £25,139.
The interior of the new Vauxhall Insignia is a vast improvement over the previous model and features an updated dash with a large touch-screen interface which controls mobile phones, sat nav and media players and comes with all the other toys you would expect, like cruise control, trip computers – and an electric parking brake which doesn't automatically activate when you switch the engine off and remove the key – as I inadvertently discovered!
If Vauxhall have sorted the reliability issues that afflicted its predecessor, it's a good proposition, but only time will reveal whether or not that is the case.
The Insignia is a big, comfy car that simply eats up the miles, and in this SRi spec looks pretty smart too. It's a lot of car for the money – and it now comes with a Lifetime Warranty.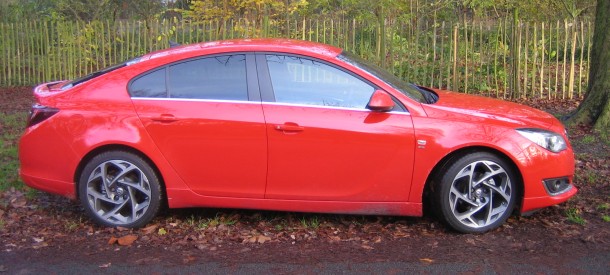 Rating:





THE VITAL STATISTICS
MODEL: Vauxhall Insignia SRi VX-Line Nav 2.0 CDTi 16v (140PS) ecoFLEX Start/Stop.
VAUXHALL INSIGNIA RANGE: From DESIGN 1.8i 140PS (£16,534) to VXR SuperSport 2.8i V6 24v Turbo 4X4 Auto (£31,344).
ENGINE: 1956cc, 140PS four-cylinder diesel engine, driving front wheels through 6-speed manual gearbox.
PERFORMANCE: Top speed 127mph. 0-62mph in 10.5 secs.
ECONOMY: City: 62.8mpg.
Country: 88.3mpg.
Combined: 76.3mpg.
Wheel World test average: 47.9mpg.
CO2 EMISSIONS: 98g/km.
FUEL TANK: 70 litres.
INSURANCE: Group 19.
PRICE: £23,204.
WARRANTY: Lifetime Warranty 100,000 miles
WEBSITE: www.vauxhall.co.uk
• All data correct at time of publication.