Suzuki Swift Sport road test report and review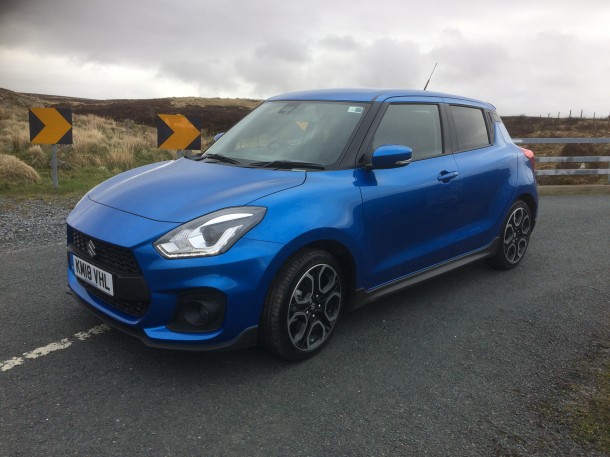 Suzuki Swift Sport road test report and review: Fun to drive, packed with the latest kit and cheaper than its rivals, what's not to like? DAVID HOOPER has been putting the new Suzuki Swift Sport through its paces on road and track.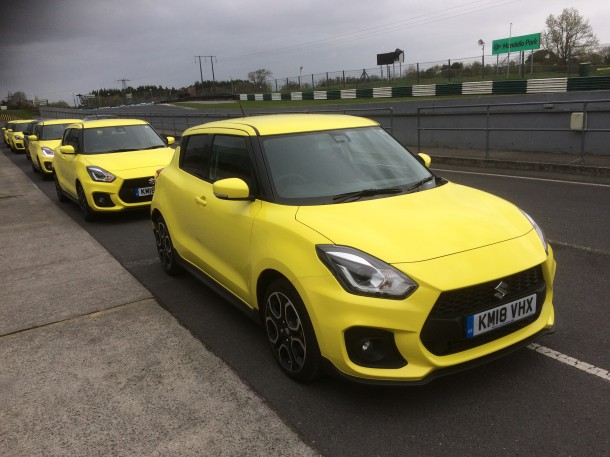 THE Suzuki Swift Sport has always been one of my favourite warm hatches, making up for what it lacks in out-and-out performance with its fun-to-drive character and sheer affordability.
While Suzuki isn't a big brand in the UK, it's actually the eighth largest in the world, and I'm sure Mike Read and his team at Read Suzuki will be looking forward to this faster, lighter new model going on sale on June 1.
The new version of the car is packed with equipment and undercuts its rivals like the 208GTi and the Corsa VXR by more than £2,000. There is only one model, with no optional extras, so everything comes as standard for a very tempting £17,999 – and there's no extra charge for metallic paint. If you prefer PCP, you can have a Swift Sport for £250 per month, with no deposit.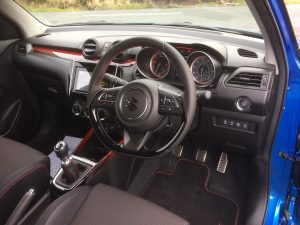 The new Swift Sport comes with five doors which perhaps detracts slightly from the traditional and more sporty three-door hatch format, but with its door handles cleverly "hidden" in the C-pillar at the back of the car, it just about carries off the three-door look.
The new Swift Sport is built in Japan and feels well put together – our test cars boasted even panel gaps and good quality paint finish on the outside, and a rattle-free interior, finished with a decent mix of quality plastics on the inside. I particularly liked the sportingly red strip which runs across the middle of the dashboard on all cars, regardless of the exterior colour.
Power comes from Suzuki's excellent 140bhp 1.4-litre Boosterjet engine with 230Nm torque and a combined mpg figure of 50.4. The 0-62mph time is 8.1 seconds and it has a top speed of 130mph, but the Swift Sport is better than the sum of its parts in this respect and the package feels quicker and more agile than it might sound on paper, yet still manages to keep its C02 emissions down to 125g/km. .
Sitting on smart 17in alloy wheels, the ride and handling is excellent on all surfaces – our test route included some fairly extreme stuff more suited to a 4×4 than a hot hatch – but our Champion Yellow test car wasn't fazed.
Suzuki scored extra points, and showed they had nothing to fear from experienced critics, by letting the motoring Press loose on Mondello Park race circuit with their new baby. The car impressed, with the traction control turned off and the ESP disabled, we had the chance to put it through its paces without electronic intervention. The first couple of laps were steady, but as the pace picked up, the Suzuki Swift Sport came into its own, demonstrating excellent poise, balance and body control . Even deliberately lifting off through the corners did little to ruffle the car which tucked its rear end in predictably, helping to tighten the line through the corners. Using the brakes firmly, and without activating the ABS, resulted in flashing hazard lights, which was slightly annoying, but then on the road, does provide advance warning of heavy braking to following drivers!
Few cars at this price point come with radar cruise control, built in sat nav, lane departure warning, high beam assist, air conditioning and numerous other features rival brands will charge you more for. The Swift Sport does!
It is well priced, well sorted, great fun to drive and with a three-year warranty Suzuki customers will have little to worry about, leaving them free to enjoy what is without question a cracking little car.
rating: 5]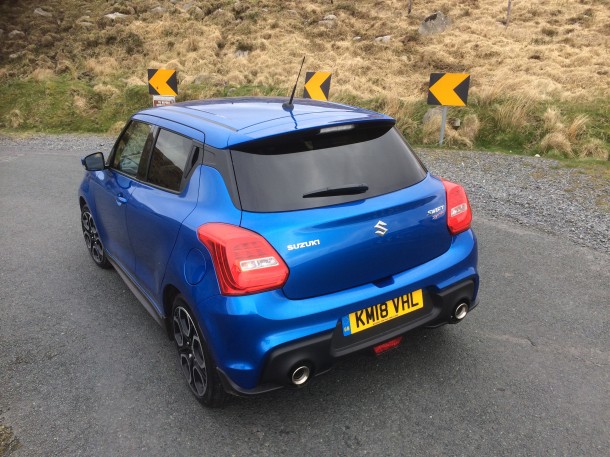 [THE VITAL STATISTICS
MODEL: Suzuki Swift Sport.
ENGINE: 1373cc, 140bhp four-cylinder petrol engine, driving front wheels through 6-speed manual gearbox.
PERFORMANCE: Top speed 130mph. 0-62mph in 8.1 secs.
ECONOMY: 50.4Combined: mpg.
CO2 EMISSIONS: 125g/km.
FUEL TANK: 37 litres.
PRICE: £17,999.
WARRANTY: 3 years/60,000 miles
WEBSITE: www.suzuki.co.uk