Riders get to grips with new bike licence rules
Motorcycle licence laws changed for new bike riders in January 2013. HARRIET RIDLEY explains what the changes mean.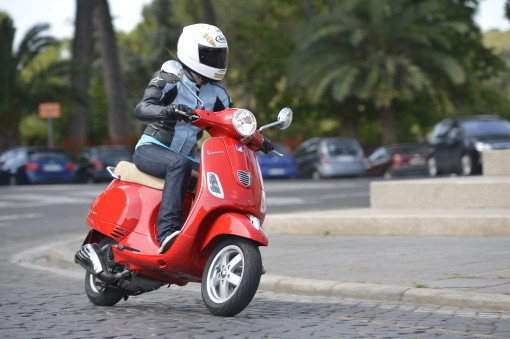 THERE'S never been a better time to get on two wheels – and I'm talking about those that come with an engine.
Rail fares are set to rise way above inflation again in the New Year, and you can be sure that this won't make the trains any less crowded, smelly or late.
If you live in a city the trains and buses are just as extortionate and driving in a car in rush hour traffic is out of the question.
Motorcycles are the cheapest form of motorised transport and it's cheap to get started, especially with the 0% finance deals on offer at the moment.
Your monthly repayment will be cheaper than a monthly travel card, and your money's actually buying you something. Maintenance is peanuts compared to a car, and two wheels are exempt from congestion and most parking charges.
Oh, and a motorcycle will slice through rush hour traffic and is brilliant fun, transforming your daily commute from a chore to pure pleasure.
But if you've yet to pass your test, things have just got a tad more complicated. So here's the lowdown.
The only option for new riders under the age of 24 looking for a full motorcycle licence is to spend two years with a restricted A2 licence.
This means the age you can pass your Direct Access – where you can pass your test on a big capacity machine and jump on whatever you wish thereafter with a full A motorcycle licence – has risen from 21 to 24.
But there's good news too. With an A2 licence you'll be able to ride a slightly more powerful machine at 19, as you'll now be restricted to 47bhp. That's a decent extra whack compared to the 33bhp learners used to be restricted to.
So you can either get a bike of that power; there are plenty of sexy learner-legal bikes being brought out by all the manufacturers including Honda, Yamaha, Kawasaki and KTM. Or get a bigger one and restrict it.
But there's a catch here too. You can no longer restrict any bike like you used to be able to with the old 33bhp rule. The bike can't have made more than 95bhp to begin with.
However, there are plenty of fantastic larger capacity bikes that make that kind of power. Check out the vast array of naked middleweight machines, an ideal category to start your riding days with as these bikes have minimal fairing to damage in case you drop it. And as a learner, the odd spill even at a standstill is inevitable!
Kawasaki has been especially clever launching a Z800e version of its new 2013 Z800 naked middleweight – it's a cheaper spec version that costs only £6,899 and puts out 95bhp in standard trim, which means it's legal for learners to ride with a restricting kit. And it looks super smart too, like a big-boy's (or girl's) toy.
Other bikes to consider include Aprilia's Shiver 750 that costs £6,799 new and makes 95bhp, BMW's F800R that costs £7,595 and has 87bhp or Ducati's Monster 796 that costs £7,495 and is also rated at 87bhp.
If you're going for an A2 licence from scratch, between the ages of 19 and 24, you'll need to take a CBT, Theory and Practical Test.
But if you're 24 or over, then as mentioned you'll be able to pass your Direct Access and go straight to a full Category A motorcycle licence again via a CBT, Theory and Practical Test.
And finally, you can also go for your A1 licence; this option is ideal for small capacity scooter riders as it'll only allow you to ride a 125cc with a maximum power of 14.6bhp.
With an A1 licence you can still carry a passenger and use motorways as with A2 and A licences, but the licence will never automatically convert into a full category A.
For more information go to the Get On website at www.geton.co.uk.
It'll open a whole new world up and you'll never look back.