VW tees up for another round of Golf | Review
ROAD TEST REPORT: New Volkswagen Golf review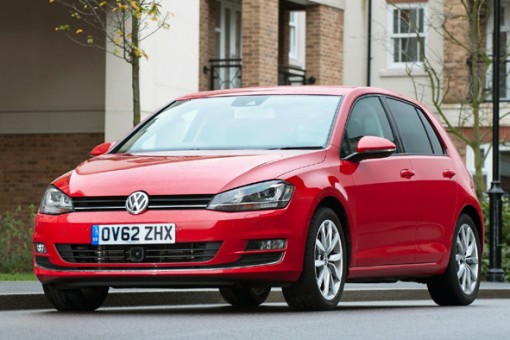 At the wheel of an all-new Volkswagen model, KEITH WARD tees up for another round of Golf.
HERE we go with another round of the Golf.  And it tees off in top form as the fifth best selling model in the UK in the year just ended, narrowly behind Vauxhall's Astra and way ahead of the Nissan Qashqai.
Since its debut in 1974, the Golf has sold a staggering 29-million around the world. The latest, Mk VII, strides onto the automotive fairway longer and wider than its predecessor, with more space for people and goods, as well as standing lower and up to 100kg lighter, for great efficiency.
Whatever the dimensional changes, with "no component the same", the newcomer is nevertheless unmistakably a Golf – sturdy looking with tasteful styling tweaks and a sense of timeless purpose about it.
As Walter de Silva, VW Head of Design, says: One of the keys to the Golf's success lies in its continuity."
Initially, a 25-strong range offers a choice of three or five doors, six engines – four petrol and two diesel – and three levels of trim (S, SE, GT) at prices from £16,825 to £24,880. So it starts just £140 cheaper than the previous Golf with, say VW, a superior spec.
All versions now come with such as air con, electric front windows and heated mirrors, DAB radios (reception for which is still patchy in the UK) and a colour read-out screen on the dash.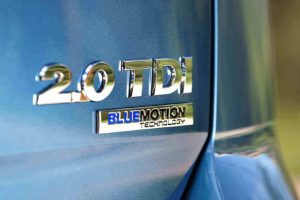 On the safety front, an XDS differential lock, previously restricted to GTI and GTD models,  debuts in all Golfs as an extension of the limited slip differential for even better grip if you are the type to take fast bends at the limit.
Newly standard, too, is automatic post-collision braking on first impact in a crash, to minimise the severity of any commonly occurring secondary impact.
Sit in the rear seats and the increase in legroom is evident. Headroom should still be enough for six-footers.  In the front, there's more shoulder room than before. The boot floor can be set on two levels, one 120mm or about five inches above the other. There's no slick release for the divided rear seat backs – the squab remains fixed – and when dropped down the extension to the boot they provide slopes slightly upward.
At the wheel, full adjustment of seat and steering column give a comfortable driving position. The instruments are angled towards you in a tastefully furnished cabin. But new, tiny quarter lights aft of the thick screen pillars did nothing to improve vision for this driver. And dim instrument lighting needed the car's lights on to make the dials readable.
We tried four engines. Most interesting was the 140PS 1.4-litre TSI with ACT (Active Cylinder Technology), which can cut out two cylinders for economy and claims an official combined 58.9. However, using its lively acceleration reduced this to a recorded 37.3 in practice.  Most enjoyable was the punchy 150 PS 2.0-litre TDI allied to a 6-speed DSG automatic – potential 134 mph and 0-62 in 8.6 seconds – recording 41.7 mpg on its trip.
Least impressive was the 105 PS 1.6-litre TDI, noisiest of all on its standard 15-inch steel wheels and taller 195/65 tyres. We struggled to find a comfortable gear in the five-cog box (six-speed is the range norm) and found the gearchange indicator on the dash no help. But 52.2 mpg was recorded.
There's potential for confusion in VW's badging policy. All introductory new Golfs carry an eco-friendly "BlueMotion" badge on the boot, virtue of the universal stop-start and battery regeneration systems giving a CO2 figure as low as 99 g/km.
But one of the VW techno team confirmed that the serious "real BlueMotion" version, credited with 85g/km CO2 emissions and 88.3 mpg from a completely new 110 PS 1.6 TDI, will follow by autumn this year.
Look out next on the engine front for a 178 bhp 1.8 turbo petrol and, in a GTI hot hatch this summer, a 217 bhp 2.0-litre turbo.
The new Golf will doubtless soon be into its customary comfortable swing.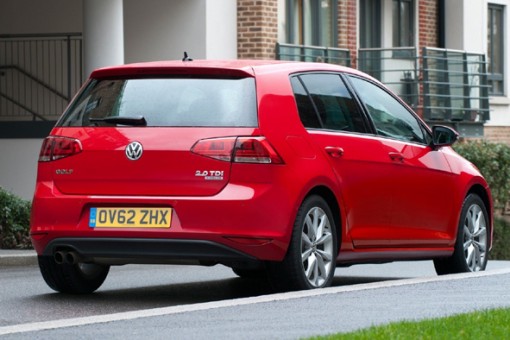 Rating:





THE VITAL STATISTICS
Model: New VW Golf Mk VII
Body: Medium Hatchback, three or five doors; five seats
Size: Length 4,255 mm; width 1,799; height 1,452 mm
Trim: S, SE, GT; all versions include air con, elec mirrors and front windows; 8-speaker audio; colour touch-screen; DAB radio; Bluetooth
Safety: All versions 7 airbags; automatic post-collision braking; XDS diff lock
Engines:  Four petrol (85 or 105 PS 1.2-litre;  122 or 140 PS 1.4-litre) and two diesel (105 PS 1.6-litre and 150 PS 2.0-litre);  all with Stop-Start
Gears: 5 or 6-speed manual; 6 or 7-speed auto DSG
Performance: 0-62 varies from 8.4 secs (1.4 TSI) and 11.9 secs
MPG: Official combined figure between 54.3 (1.4 TSI) and 74.3 (1.6 TDI)
CO2: Between 99 g/km (1.6 TDI) and 120 g/km (1.4 TSI)
Warranty: 3 yrs/60,000 miles; anti-rust 12 yrs; paint 3 yrs; breakdown 12 mths Europe-wide
PRICES: £16,285 (1.2 TSI 3-door in S trim) to £24,880 (2.0 TDI 5-door GT)
WEBSITE: www.volkswagen.co.uk
• All data correct at time of publication.
CLICK HERE and "Like" our Facebook page for regular updates and follow us on Twitter