Peugeot Partner road test report and review
Peugeot Partner road test report and review: DAVID HOOPER has a look at the latest Peugeot Partner Van range.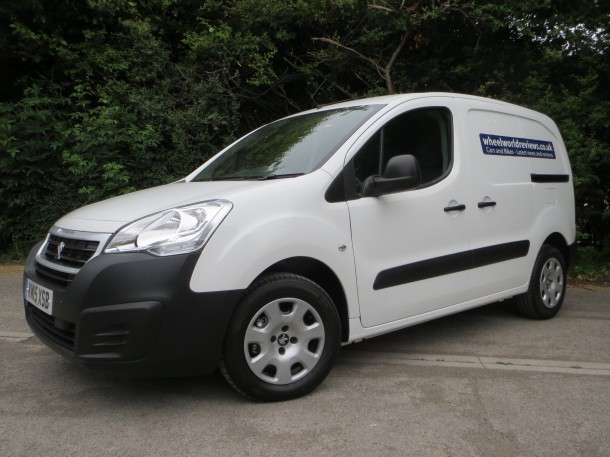 Peugeot Partner road test report and review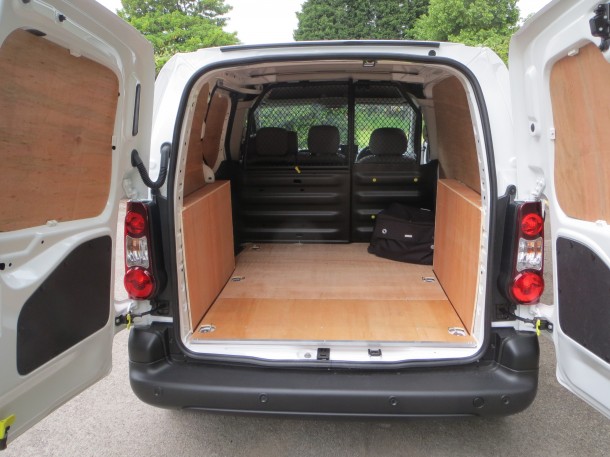 THE trendy styling that has become familiar on the Peugeot car range is now finding its way onto the latest van line-up as well. This is one of the new Peugeot Partner van range, but it was so new when it was delivered to me it had only covered 150 miles since leaving the factory.
Now in its fourth generation, 2.4-million Partner Vans have been produced since its launch in 1996, with 10% of those being sold in the UK.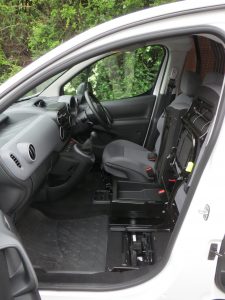 Three trim levels are available, S, SE and Professional, with new features added for each trim grade. Cruise control and a speed limiter are now standard from SE, while front parking sensors and a reversing camera are now on the options list. Professional vans now come with a TomTom GO 5000 sat-nav fitted as standard, a first in the sector.
The Partner is one of the smaller vans in the Peugeot range but as we discovered while extracting my son from university in Derby, it's surprising what can be packed inside with a bit of careful stacking.
The new Peugeot Partner is available in Panel Van and Crew Van layouts and is priced from £13,215 and £15,285 respectively (prices excl. VAT).
Inside, you find a comfortable if hard-wearing environment. Most of the mod-cons you expect to find in a saloon car are also here in the van, with the addition of extra 12V sockets and useful storage compartments, including large door pockets and a place to hide your sandwiches under the middle seat.
You get electric door mirrors and windows which are both automatic The cab and the load area at the back can be locked or unlocked independently of each other which is useful for making deliveries and having to leave your valuables, like your phone or your satnav in the cab.
You even get Bluetooth phone connectivity, cruise control and trip computers so you can keep an eye on how many miles per gallon you are getting.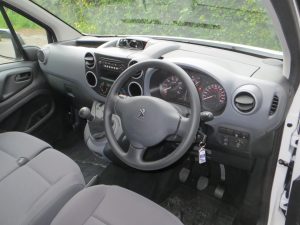 Overhead is a useful storage compartment, but actually finding what you put up there could be tricky without banging your head on the roof of the van.
Anyone who spends more time driving a family car than a van, like I do, will find themselves regularly checking the rear view mirror, or a least looking at the spot where it usually is, before remembering you have to rely solely on the two door mirrors, which actually provide a good view of what is happening around you.
Manoeuvring isn't too challenging and rear parking sensors fitted to this particular van were a big help for judging the distance behind the vehicle. You also get a display on the dashboard to help you squeeze into those tighter spaces.
The luggage carrying part of the vehicle comprises a sliding door on the nearside, or pavement side, so you don't have to take your life in your hands when there is traffic about.
At the back there are two more full length doors which open wide and lock into position to allow easy access to the rear of the vehicle which has a large flat load area.
This van was lined with smart plywood to protect the paintwork which could be a worthwhile accessory if you are loading messy or sharp objects on a regular basis, although it is designed to accommodate to Euro pallets.
In the front, there are seats for the driver and two passengers, though if they were big burly types it could be a bit cosy for anything more than a short journey.
If the passenger seats are not required they can fold down flat allow longer bits of luggage, like a pair of ladders perhaps, to fill the full length of the van's interior.
On the road the van drives very well and isn't too noisy, especially when there is stuff in the back to make it less echoey.
During my test of just under 400 miles of motoring, which probably simulated a typical van driver's week, the Peugeot Partner returned an average of 50.4 miles to the gallon. It was comfortable to travel in and pulled well through its five-speed gearbox, even with a full load.
LCV customers have a choice of economical engines including new VTi petrol and BlueHDi diesel units to choose from, which meet Euro 6 standards.
If you are looking for a compact van, this little Peugeot could be the perfect "Partner" for your business.
Rating: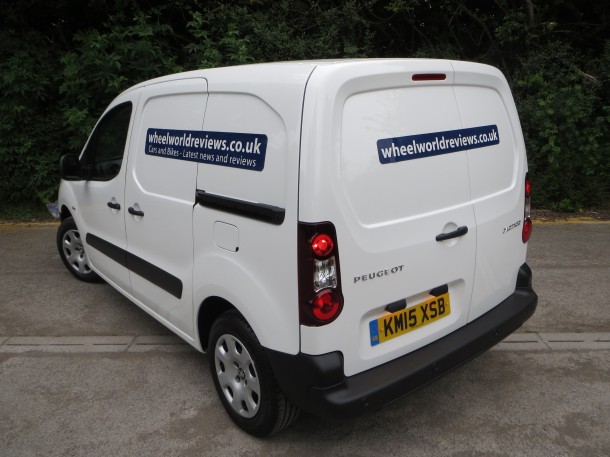 If you like this, read our review on the Ford Transit Courier
THE VITAL STATISTICS
MODEL: Peugeot Partner 1.6HDi 92.
ENGINE: 1560cc, 92bhp four-cylinder diesel engine, driving front wheels through 5-speed manual gearbox.
PERFORMANCE: Top speed 98mph.
ECONOMY: City: 47.1mpg.
Country: 56.5mpg.
Combined: 52.3mpg.
Wheel World test average: 50.4mpg
CO2 EMISSIONS: 143g/km.
FUEL TANK: 60 litres.
INSURANCE: Group 3.
PRICE: £18,007 OTR
WARRANTY: 3 years/100,000 miles.
WEBSITE: www.peugeot.co.uk
• All data correct at time of publication.