Fiat Panda Cross 4×4 TwinAir road test report and review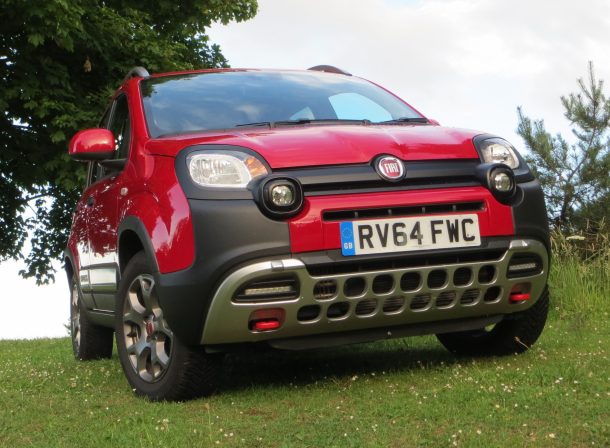 Fiat Panda Cross 4×4 TwinAir road test report and review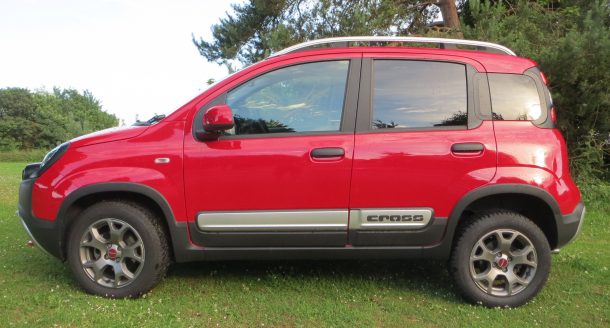 Fiat Panda Cross 0.9 TwinAir 90hp – Go anywhere fun for a bargain price, DAVID HOOPER makes friends with Fiat's cute and capable Panda.
THE Fiat Panda Cross was the talk of the motor industry when it was first launched thanks to its amazing off-road abilities and endearing character.
This 4×4 version of the Fiat Panda made its debut on a military tank testing facility in the south of England and amazed colleagues with its mud-plugging credentials which would have left many bigger and far more costly rivals scrabbling around and trying to save face.
I love this little car, it looks a bit whacky, but is comfortable to travel in, and yet despite a tiny two-cylinder TwinAir engine with only 875cc, it's actually quite engaging to drive and to live with. It has character, almost a personality of its own, and that's not something you can say about many cars these days.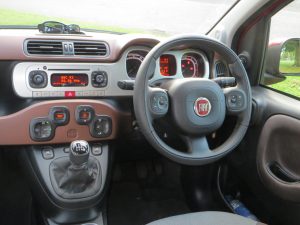 But with this Panda, it's not all black and white. The fuel consumption during my test of 365 miles was chew over, with the car returning only 41.5mpg during my few days at its wheel. To be fair the Panda, and not wishing to make it Cross, much of my driving was on A roads and motorways, which makes this tiny engine is work hard, so the fuel figures do tend to take a bit of a bashing. If it lived mainly in the urban jungle, it would probably do better, staying under 50mph. On the plus side, it is cheap to own, with no road tax to pay thanks to low C02 emissions of just 114g/km which are helped by a Stop/Start system which turns the engine off in traffic.
The two-cylinder TwinAir engine has a very distinctive sound, and it isn't that quiet, but it does pull surprisingly well through the gears and cruises reasonably quietly in top gear.
Outside, the Panda looks great, with smart 15in alloy wheels fitted with Mud&Snow tyres, perfect for a British summer, chunky off-road styling and trimmings, like the cheese-grater grille at the front end and the front and rear skid plates.
Inside, our test car had a bit of a retro feel, with a large brown piece of trim encompassing the dashboard fascia, combined with square dials and a slightly odd-shaped steering wheel and grey cloth seats, the overall look reminded me of, dare I say it, the Austin Allegro from the late 70s, early 80s. Equipment levels though, were bang up to date, with electric windows, mirrors, Fiat's Blue&Me entertainment and communications platform and even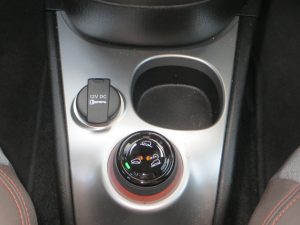 heated seats – all the essentials are there.
There is plenty of storage space around the cabin, with large door pockets, as well as a large "bin" on the passenger side of the dash. The seats are comfortable, with the rear bench featuring a 60/40 split to accommodate extra luggage when needed, and the car drives surprisingly well. Despite its tall, narrow proportions, the road-holding is good, and it turns nicely into corners, with any body roll being well controlled.
Venture off road and there is an All Terrain Selector switch with three modes, Auto, Off-road and Hill Descent Control.
This Panda's sprinting ability won't win many races, but it will eventually get to 62mph from a standing start in 12 seconds, and it has a potential top speed of just 104mph. On paper, the economy is good, with a claimed combined figure of 57.6mpg.
Large windows and the slightly raised seating position provide good visibility and mean the Panda Cross is easy to park and manoeuvre, with parking sensors at the rear making squeezing into a tight spot as easy as it can be.
At the back, the boot is a reasonable size for this type of car and is amply big enough for a bit of shopping or a couple of modest suit cases.
The Panda Cross 4×4 looks good, is fun to drive and is more than capable of impressing in the green or muddy stuff, and with a price tag of £17,630 it's surprisingly affordable and won't cost a fortune to run.
What more could you ask for?
Rating: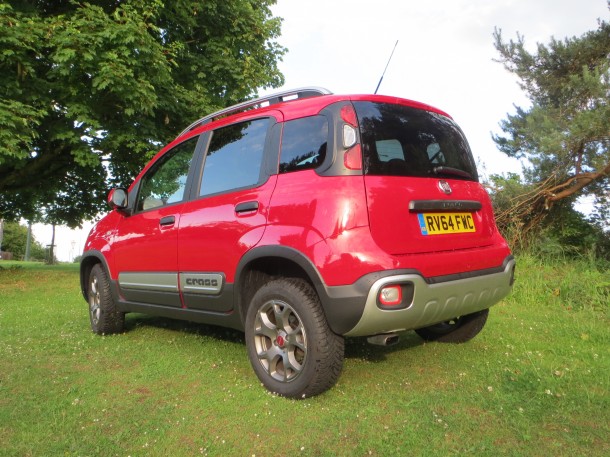 If you like this, read our review on the Fiat Punto TwinAir
THE VITAL STATISTICS
MODEL: Fiat Panda Cross 0.9 TwinAir 90hp.
ENGINE: 875cc, 90bhp two-cylinder petrol engine, driving four wheels through 6-speed manual gearbox.
PERFORMANCE: Top speed 104mph. 0-62mph in 12 secs.
ECONOMY: City: 47.9mpg.
Country: 65.7mpg.
Combined: 57.6mpg.
Wheel World test average: 41.5mpg
CO2 EMISSIONS: 114g/km.
FUEL TANK: 35 litres.
PRICE: £17,630.
WARRANTY: 3 years/60,000 miles.
WEBSITE: www.fiat.co.uk
• All data correct at time of publication.