Vauxhall Viva road test report review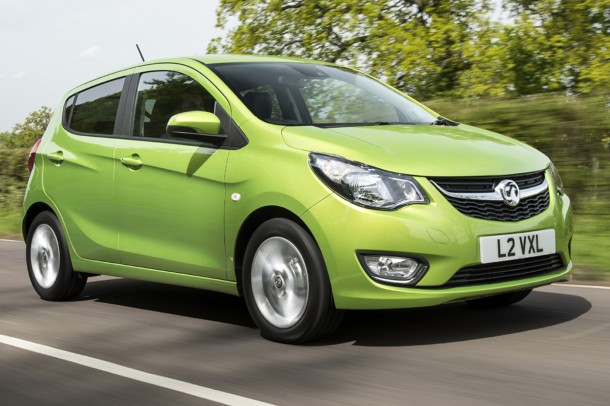 The new Vauxhall Viva resurrects a name from the Swinging Sixties with its latest newcomer. Maxine Ashford has been driving a new car with a name from the past.
VAUXHALL has taken a step back in time to the Swinging Sixties and resurrected the ever-popular Viva model that first graced UK roads in 1963.
Offering no nonsense motoring the five-door hatchback Viva is priced from £7,995 to £9,495 and is available with just one engine – a 1.0-litre three-cylinder petrol variant that can achieve 65.7mpg with carbon emissions of 99g/km.
There are four versions to choose from and buyers can select between two trim levels – SE and SL – with the car being aimed at customers who are looking for value for money without compromising on quality.
The Viva is the latest model in Vauxhall's line-up to feature the company's sculptured, precise design philosophy with flowing lines.
T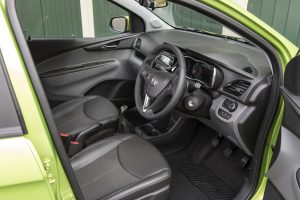 here are also some clues to the car's heritage with flutes at the edge of the bonnet along with a pronounced central line towards the nose, completed by daytime running lights and Vauxhall's trademark grille. It also features large headlights and taillights and the car is available in 10 colours with a variety of 15 or 16-inch wheels.
All models are equipped with an impressive range of techno treats with the entry-level SE cars featuring the likes of daytime running lights, a good sound system with aux-in, steering wheel-mounted audio controls, cruise control with speed limiter, electric front windows, speed sensitive power steering with City Mode and plenty more besides.
The model I tried was the range-topping SL which added the likes of electronic climate control, a USB connection, Bluetooth music streaming, six speakers, a leather covered steering wheel, tinted rear windows and 15-inch alloys.
Priced at £9,495 (£10,040 with metallic paint option) it can sprint from 0-60mph in 13.1 seconds and tops out at 106mph.
According to official figures it can deliver combined fuel economy of 62.8mpg with emissions of 104g/km. It is the base model which achieves the tax-free CO2 figure below 100g/km.
The car certainly looks snazzy and was supplied in a bright green colour that helped it stand out from the crowds.
One of the first factors that impresses about the Viva is how spacious it is.
Despite its relatively compact dimensions, there is room for two adults in the back (three at quite a squeeze) and the boot, whilst not massive, can easily accommodate the weekly shopping or a couple of small cases.
The capacity of 206 litres can be increased to 1,013 litres with the rear seats folded flat.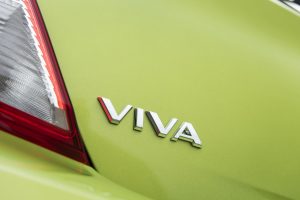 The interior is simplistic in its layout and the build quality is well finished with all controls, dials and instrumentation perfectly positioned for ease of use.
There's nothing flashy about the Viva – it's a real case of what you see is what you get and that is like a breath of fresh air in an industry that is bursting with optional extras, personalisation packs and all manner of pricey bells and whistles.
That said, the Viva is a great performer and although it's best suited to city driving with its light steering, great all-round visibility and smooth gear changes, the car can hold its own out on the open road too.
Admittedly, long steep inclines can prove a slight problem where changing down through the gears is necessary to maintain any real momentum but that aside the Viva coped well with sweeping country lanes.
The road-holding is good and the car's insulation manages to block out most of the road surface or wind noise along the way.
However, the engine pitch does increase considerably if the three-cylinder powertrain is pushed particularly hard but is as quiet as a mouse in and around town where the car whizzes along weaving through the busy traffic with ease.
All Viva models are packed with a comprehensive range of safety features, including anti-lock brakes, electronic stability programme, a tyre pressure monitoring system, traction control, lane departure warning system, numerous airbags and lots more.
All in all the Viva is a welcome addition to the city car scene. It joins Vauxhall's growing small car family which already boasts the ADAM and Corsa models, but in true Viva tradition is a vehicle clearly defined by its value, styling, size and functionality – it's a reminder that looking back to our past is not always a bad way to move forward.
Rating: