Fiat Punto 0.9 TwinAir Turbo 85hp 5dr road test: Green – or not?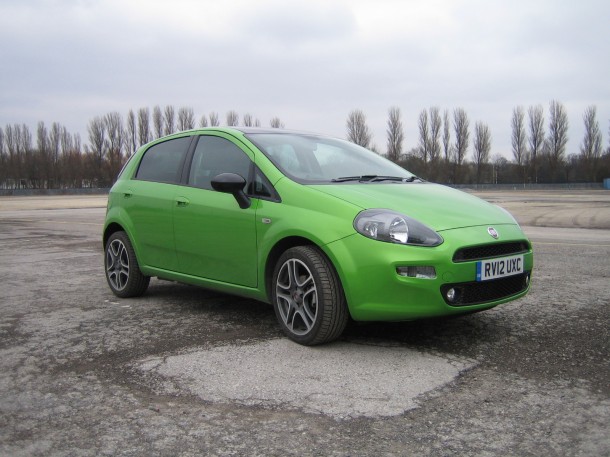 ROAD TEST REPORT AND REVIEW: Our Fiat Punto 0.9 TwinAir Turbo 85hp 5dr features Unplugged Green paintwork, but DAVID HOOPER reports on how green and economical it really is.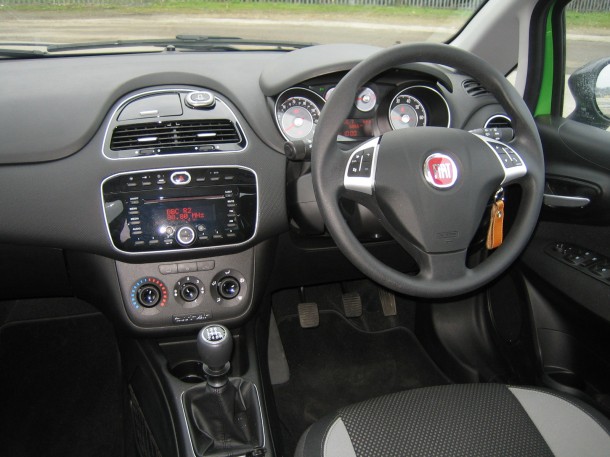 MY first experience of Fiat's acclaimed diminutive TwinAir engine coincided with a long motorway trip and I found it noisy, underpowered and not particularly economical.
You can therefore imagine my dismay when the car I had booked for this week's road test, a Punto featuring Fiat's latest and reputedly excellent 1.3-litre Multijet engine, was damaged in an accident and the only available replacement was another TwinAir model – and once again, I had a lengthy motorway trip planned!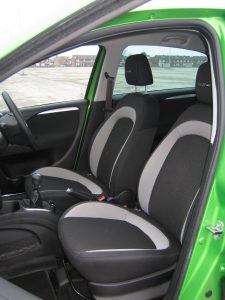 My first experience of the TwinAir engine in the cute 500C left me totally unimpressed and struggling to understand why so many journos were raving about it. Perhaps they all lived in London and didn't take it beyond the city's limits, where it is certainly most at home.
But after spending an extra few days with the car, I have to confess to being a convert – to a point.
Perhaps it was the five-door hatch with a tin roof, as opposed to the soft roof of the Fiat 500C, but the engine was much quieter in the Punto, seemed more refined from what I could remember of the 500C, and seemed to perform better with far more in-gear flexibility.
With only two cylinders and a mere 85bhp, it's never going to set the world on fire in performance terms, but it is surprisingly nippy when it comes to dodging in and out of traffic, or zipping up side streets.
It also makes a distinctive noise, familiar to anyone who has driven a three-cylinder engine, but with a cylinder less, that noise is amplified. If sports cars with V6 or V8s burble, this is more of a warble, but it is quite an endearing sound which adds a touch of character.
In the Punto, the TwinAir will get from rest to 62mph in a reasonable 10.7 seconds and has a potential top speed of 107mph, and it actually drives surprisingly well with an enthusiastic turbo charger ensuring the car is always willing to respond.
With a heavy complement of passengers, you have to stir the gearbox fairly regularly, and on some long motorway climbs I found myself dropping a gear or two to keep the engine in the sweet spot and the momentum going – but then we get to the economy figures. According to the official EC tests, the Punto TwinAir will return more than 57.6mpg in town, 74.3mpg on a run and boasts a combined figure of 67.3mpg. Impressive stuff, but in real world driving I didn't get anywhere close to those heady heights, which isn't uncommon when it comes to official figures, it has to be said.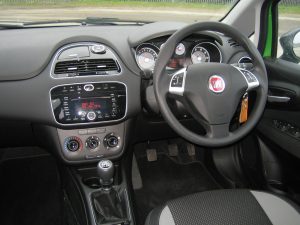 Lots of motorway driving will rarely get the best results from a little engine, but according to the car's trip computers, it returned just 37.5mpg overall during my test. The car's Start&Stop system also helps to save fuel in traffic, but it was so cold during my test, that it only worked a few times due the demands of heaters, lights and the like.
The rest of the Punto's features will be familiar to fans of the brand. The Blue & Me system is always good and there is ample connectivity for iPods, phones etc, including USB connectors.
I also loved the colour of this particular car. It's called Unplugged Green and its metallic finish costs £450 extra. It had a black painted roof, which looked like a panoramic glass sunroof from a distance. If you want one on your next car, it's a £210 option. The smart 17in alloys with the chrome shadow finished off the trendy effect for another £300 and could be money well spent.
The Punto range offers a good mix of engines and trim levels, but I still think that potential buyers should make their choice carefully. My advice would be to try two or three different engines on the same route and zero the mpg figures before you take your test drive and compare the results for yourself. Then sign on the dotted line.
CLICK HERE and "Like" our Facebook page for regular updates and follow us on Twitter
Rating: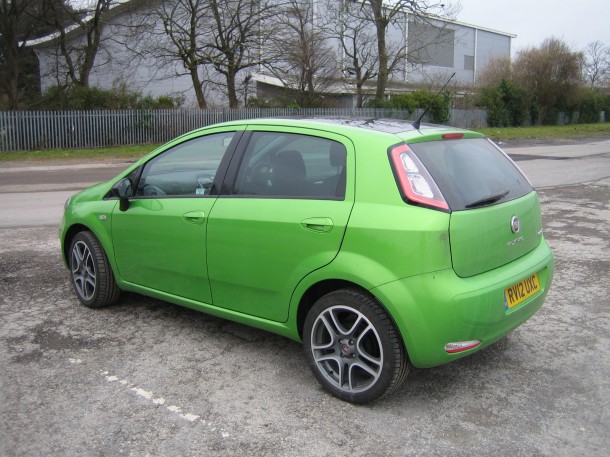 THE VITAL STATISTICS
MODEL: Fiat Punto 0.9 TwinAir Turbo 85hp 5dr.
FIAT PUNTO RANGE: From Pop 1.2 8v 3dr (£9,800) to Lounge 1.3 MultiJet 5dr (£15,600).
ENGINE: 875cc, 62bhp two-cylinder petrol engine, driving front wheels through 6-speed manual gearbox.
PERFORMANCE: Top speed 107mph. 0-62mph in 10.7 secs.
ECONOMY: City: 57.6mpg.
Country: 74.3mpg.
Combined: 67.3mpg.
Fuel tank: 45 litres.
CO2 EMISSIONS: 98g/km.
INSURANCE: Group 11.
PRICE: £12,700 (£14,370 with options).
WARRANTY: 3 years/60,000 miles.
WEBSITE: www.fiat.co.uk
• All data correct at time of publication.