Hyundai i20 1.1 CRDi Active 5-door road test proves frugality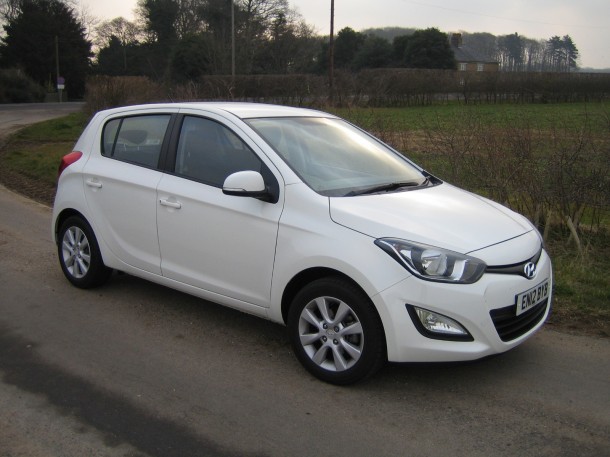 Our road test report and review of the Hyundai i20 1.1 CRDi Active 5-door, with its three-cylinder engine, proves that it's as frugal as they come. DAVID HOOPER puts the latest model to the test.
THE Hyundai i20 is a cleanly-styled little car with and looks very much like the big sister of Hyundai's smallest model, the i10, clearly following the Hyundai family "look", but with plenty of curves to attract your eye.
Inside, there is a lot of black plastic which can be a bit on the dull side, but the interior is well screwed together, looks pr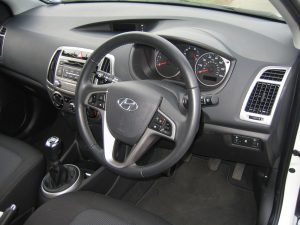 esentable and has everything most people buying a car in this price bracket would expect.
You get electric windows and mirrors, power steering, which is light enough to make parking easy, yet still gives acceptable feel on the road.
The boot is a good size, providing enough room for the day-to-day clutter and shopping that is part of family life, and if more space is needed on odd occasions, the rear seats will fold down in a 60/40 split.
The car is comfortable to travel in and rides well enough, although some of the bigger potholes can make their presence felt on occasions.
Perhaps though, it is what's under the bonnet that is of most interest in this car, or more accurately, the high miles per gallon it can return – I was getting around 62mpg without trying too hard with some sensible motorway driving.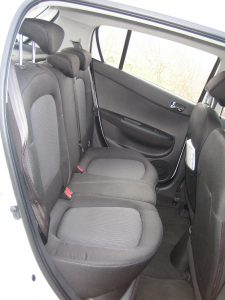 Economy at this level is still some way off the claimed 83mpg which the official figures say is possible, but when compared to the any other manufacturer's current models, the little i20 is up there at the top of the real-world frugality charts.
Under the bonnet is Hyundai's latest three-cylinder diesel engine. It is a refined and smooth little engine, and impressively quiet for a diesel, yet it will pull well and cruise almost silently at speed, while quite literally, sipping its fuel at such a miserly rate it would make Scrooge himself jealous.
There are six gears to choose from, and the gearbox is smooth to work with and accurate to find your way around, which is just as well, as you'll be using the gears regularly in search of some performance from the tiny engine if you find yourself needing to overtake something, or climbing anything more than the slightest of gradients.
The 0-62mph benchmark time takes a pedestrian 15.7 seconds, while the top speed is just shy of 100mph, but with C02 emissions of just 99g/km, you'll won't be having to pay for road tax every year, and visits to the fuel pumps will be few and far between, unless you're doing lots of miles every week.
With a Group 5 insurance rating, it will also be cheap to run, so if it's low-cost motoring you're after, then this car is well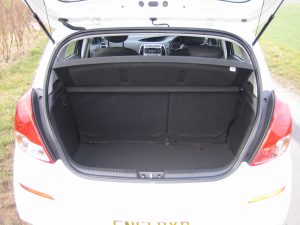 worth a test drive, although some of the larger four-cylinder engines may be easier to live with if you travel big distances with any kind of regularity.
Then there's the peace of mind you get from buying a Hyundai, especially if you plan to keep your car beyond the first three years, after which time most warranties on new cars expire. With Hyundai, you are covered for five years, while Kia, whose Rio is very similar, offer seven years' protection – and in both cases the warranty can be transferred to subsequent owners, so if you buy your car new and keep it for four years, you could sell it on with the added advantage of a manufacturer warranty to its new owner.
While the Hyundai i20 in this guise won't win any traffic light grands prix, it may will probably pass its rivals when they stop to refuel. An honest, no frills car with economy to match the best on offer, it's worth a closer inspection for potential buyers.
CLICK HERE and "Like" our Facebook page for regular updates and follow us on Twitter
Rating: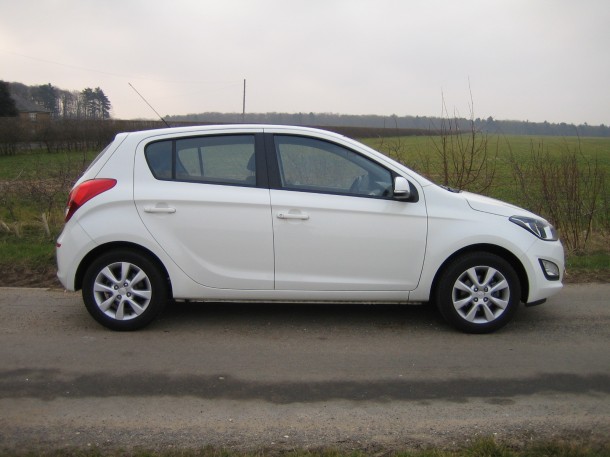 THE VITAL STATISTICS
MODEL: Hyundai i20 1.1 CRDi Active 5-door.
HYUNDAI i20 RANGE: From 1.2 Classic 3dr (£9,995) to 1.4 CRDi Style 5dr (£14,295).
ENGINE: 1120cc, 74bhp three-cylinder diesel engine, driving front wheels through 6-speed manual gearbox.
PERFORMANCE: Top speed 99mph. 0-62mph in 15.7 secs.
ECONOMY: City: 61.4mpg.
Country: 83.1mpg.
Combined: 74.3mpg.
Fuel tank: 45 litres.
CO2 EMISSIONS: 99g/km.
INSURANCE: Group 5.
PRICE: £12,795.
WARRANTY: 5 years, Unlimited miles.
WEBSITE: www.hyundai.co.uk
• All data correct at time of publication.