Honda Jazz 1.4 Si road test report and review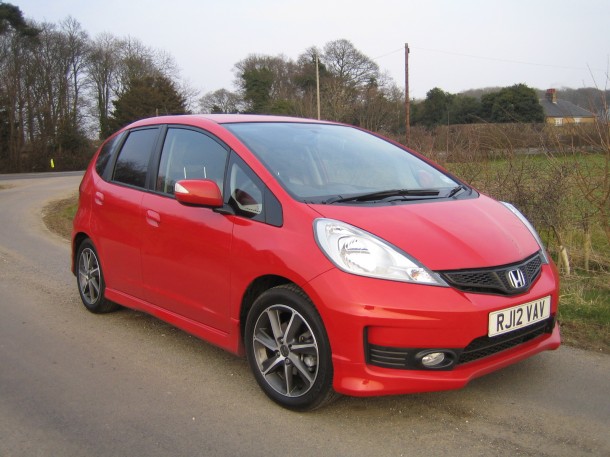 The new-look Honda Jazz is music to the ears of DAVID HOOPER. Our review looks at a new model which is the same, but just better!
THE Honda Jazz has long been a favourite of people of a certain age, thanks to its easy access design, wide-opening doors and sheer practicality.
Keen not to spoil a winning formula, yet widen its appeal, Honda's approach to its new Jazz was subtle, but the smart SI model I've been testing has a certain discreetly sporting tone.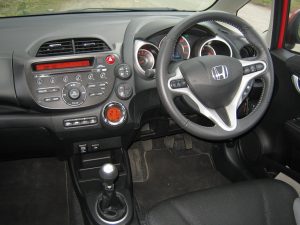 The low, deep bumpers with their fake air intakes not only look good, but compliment the smart, grey-painted alloy wheels.
These in turn contrast nicely with the red paintwork and dark tinted rear windows of this week's test car.
Inside, the recipe remains similar to the old model, with lots of black plastic making up the dash, clear instrumentation, a sporty, leather-wrapped steering wheel and generous equipment levels which includes four electric windows, climate control air conditioning, cruise control and plenty of storage space around the cabin for drink bottles, cans and various other bits and pieces.
In the back, there is plenty of room for three people, but if you need to take the garden rubbish to the tip, the rear seats will fold and tumble to provide a flat load area, boosting the already generous amount of boot space.
Lift the boot carpet, and there is another deep storage area below the boot floor – the sort of place you will put things and then promptly forget where you put them, no doubt convincing yourself in the process that you are finally cracking up!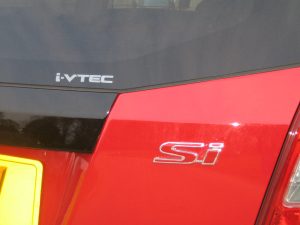 My test car was powered by Honda's 1.4-litre engine, which is a lively little unit, especially when revved towards the upper end of the dial when the engines true performance potential becomes available, but most owners of this sort of car are likely to drive it more sedately.
Do that, and you can easily achieve 50-plus miles to the gallon, although the I think the five-speed gearbox would benefit from a higher, sixth gear to bring the revs down at cruising speeds and thereby improve its potential fuel economy still further. Cruising at 70mph on the motorway, the rev counter was reporting around 3,300rpm, which I think is too high. As well as being a bit on the noisy side, it won't do the C02 figures any good either.
However, this was only a small gripe about what is otherwise a perfectly pleasant car with which to live. It's comfortable enough, drives well – even when you start to push it through corners and it's nimble enough to cope with A-road traffic when you're in a hurry.
During my test, which covered around 370 miles over the full mix of roads and traffic conditions, it returned an average of 48.2mpg, which isn't too bad in my book for a petrol engine.
The car is reasonably priced, easy to live with and importantly, no challenge to park – and of course you get Honda's legendary reliability as standard!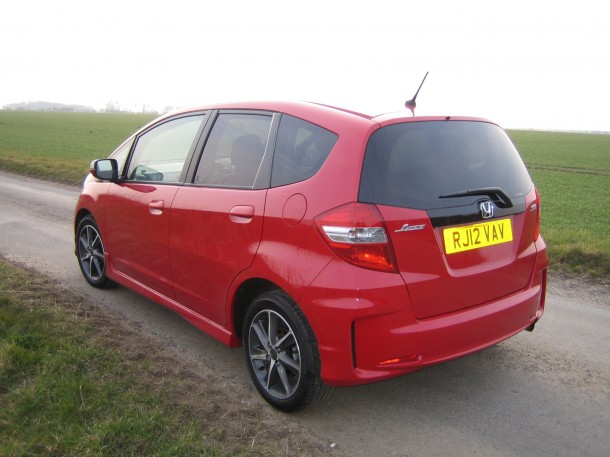 CLICK HERE and "Like" our Facebook page for regular updates and follow us on Twitter
Rating:





THE VITAL STATISTICS
MODEL: Honda Jazz 1.4 Si.
HONDA JAZZ RANGE: 1.2 S 5dr (£11,695) to 1.4 EX-T CVT 5dr (£17,695).
ENGINE: 1339cc, 99PS four-cylinder petrol engine, driving front wheels through 5-speed manual gearbox.
PERFORMANCE: Top speed 11.9mph. 0-62mph in 11.9 secs.
ECONOMY: City: 42.2mpg.
Country: 57.7mpg.
Combined: 50.4mpg.
Fuel tank: 42 litres.
CO2 EMISSIONS: 129g/km.
INSURANCE: Group 16.
PRICE: £14,760.
WARRANTY: 3 years/90,000 miles.
WEBSITE: www.honda.co.uk