Alfa Romeo Mito 1.4 MultiAir 135 TCT road test: Fast and fun!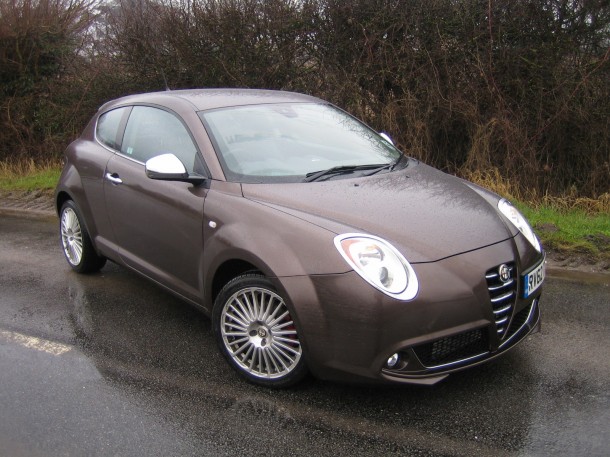 With its TCT twin-clutch transmission system, DAVID HOOPER's road test and review of the Alfa Romeo Mito 1.4 MultiAir 135 TCT proves the little Alfa MiTo is not only fast, it's fun, too.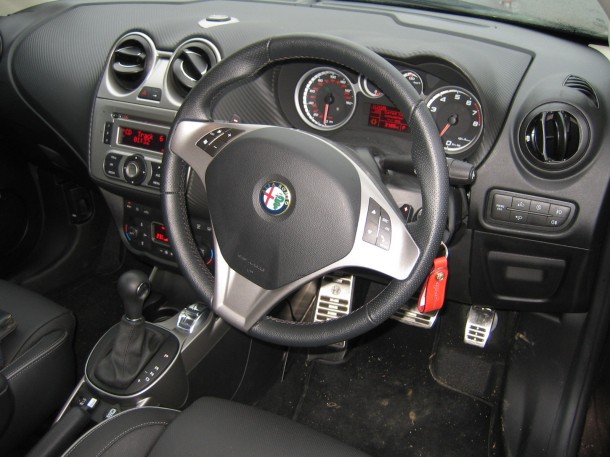 I HAVE always been a fan of the Alfa Romeo MiTo. It's friendly "face" with its oval headlights give the car a slightly surprised expression, but one which is quite endearing.
In this guise, you get three doors, a reasonable sized boot for the dimensions of the car, and room in the back for two passengers to sit comfortably.
It's actually quite a stylish little car, perhaps no surprise being an Alfa Romeo, especially when you see some of the concept cars being shown recently, but when you look more closely at some of the detail, you begin to appreciate it more.
The beautifully sculpted sports seats not only look good, but they're comfortable, and I love the Alfa Romeo badge stitched into the seats.
There's a good range of adjustment, both in seat height, positioning and with a reach and rake steering wheel, finding a comfortable driving position only takes a couple of minutes.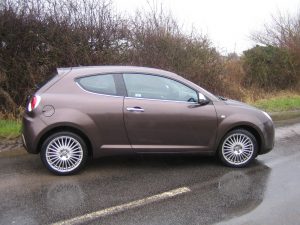 Under the bonnet lurks the Fiat Group's 1368cc four-cylinder powerplant, complete with its turbo which gives lively performance from its 135bhp, launching the car from rest to 62mph in a respectable 8.2 seconds on its way to a potential top speed of 129mph, but it's the gearbox in this car which is the real story.
TCT stands for Twin Clutch Transmission, and without getting too technical, has two clutches working on alternate gears, so that the next gear is always engaged, which means that gear changes are lighting quick, without the pregnant pause between gearchanges you get with a traditional automatic with torque converters.
The twin-clutch system is also more fuel efficient, bettering the fuel consumption returns even a manual gearbox can achieve.
The TCT can be operated in various ways, either as a standard automatic which simply changes the gears for you. Then there's a manual mode, which is selected by moving the gear lever to the left and controlling the gear changes yourself. Alfa Romeo is to be complimented on the design of its TCT gearbox for ensuring that it works the "right" way – something so many manufacturers fail to do – so that when you change down, you push the gear lever away from you, which is easier to do under braking. In the same way, when you're accelerating you pull the gear selector back to change up, so you're actually working with the car's acceleration and braking movements, rather than against them.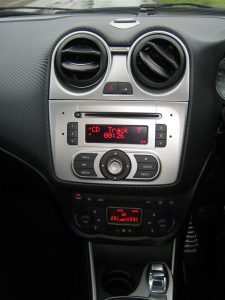 Then, for those who prefer to keep both hands on the wheel, the gears can be changed by paddles on the back of the steering wheel.
Whichever method of gear-changing you prefer, the little MiTo comes alive towards the top end of its rev range when you pick the pace up a bit, all the while emitting a suitably sporting tone from its exhaust.
Then there's the DNA system, which changes the car's character at the flick of a switch, either making it more docile for slippery conditions, a normal mode, are the sportier Dynamic setting, which sharpens the throttle and steering responses, injecting some fun back into driving.
The set-up is sportingly firm, but the car rides well enough and handles competently, but I do wish Fiat/Alfa would sort out their hazard light issues, especially on their performance models. The indicators will flash under emergency braking which is a good idea, but they activate too early – and it's embarrassing! I was enjoying my drive, and braking firmly, but progressively as I approached a corner, and you've guessed it, the indicators started flashing because the car decided we were about to crash, which we weren't at all. The ABS system hadn't even activated and the traction control light wasn't flashing. I don't think the hazard lights should activate unless the ABS system is also active, but that's just my opinion. I suppose it wakes up anyone following, but isn't that what brake lights are for?
By way of contrast, it also has a Stop/Start system which turns the engine off in busy traffic to save fuel and keep the emissions down. While not the smoothest restart I've come across, it burst back to life promptly every time, if the pause in the sweep of the wipers as the engine restarted was a bit odd on occasions.
During my test, the little Alfa returned 39.8mpg over a busy week which saw me covering a distance in excess of 500 miles on all types of roads and conditions.
There is all the standard kit you would expect, but I liked the some of the cost options, like the 17in Elegant alloys which cost £600 extra, the superb Bose hi-fi with its eight speakers, which is a bit dear at £650, but sounded great, and of course the Blue & Me hands-free system.
There's always something special about driving an Alfa, and this little MiTo was no exception. I loved it!
CLICK HERE and "Like" our Facebook page for regular updates and follow us on Twitter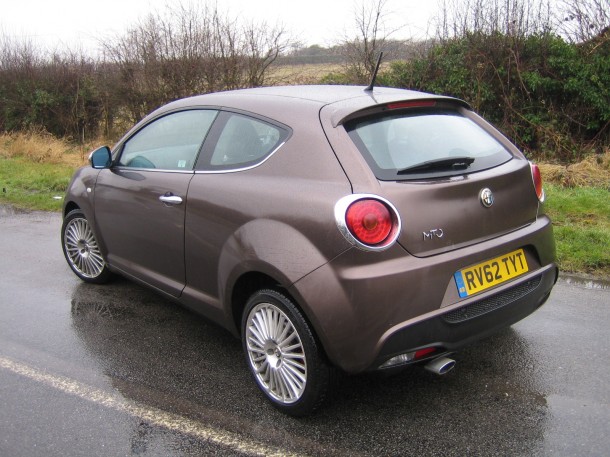 Rating:






THE VITAL STATISTICS
MODEL: Alfa Romeo Mito 1.4 MultiAir 135 TCT.
Alfa Romeo MiTo RANGE: From 1.4 8v 78bhp Progression 3dr (£12,500) to 1.6 JTDm-2 120 bhp Sportiva 3dr (£17,750).
ENGINE: 1368cc, 135bhp four-cylinder petrol engine, driving front wheels through 6-speed dual clutch semi-automatic gearbox.
PERFORMANCE: Top speed 129mph. 0-62mph in 8.2 secs.
ECONOMY: City: 39.8mpg.
Country: 62.8mpg.
Combined: 51.4mpg.
Fuel tank: 45 litres.
CO2 EMISSIONS: 126g/km.
INSURANCE: Group 19.
PRICE: £17,500 (£20,895 with options).
WARRANTY: 3 years/Unlimited miles.
WEBSITE: www.alfaromeo.co.uk
• All data correct at time of publication.