Now you can have an Audi A1 with five doors
ROAD TEST REPORT AND REVIEW: Audi A1 Sportback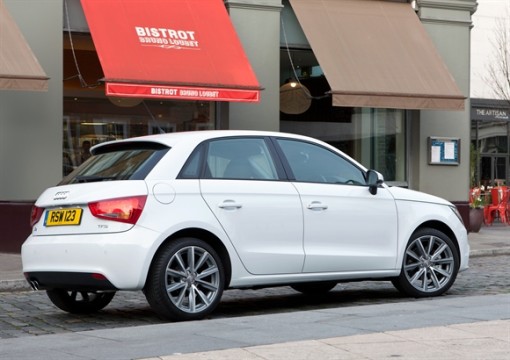 As Audi adds to its A1 range with a new five-door Sportback, motoring writer KEITH WARD has a look at the new range.
SIX months after unveiling the acclaimed A1 as a posh little three-door hatchback, the prolific Audi are back on the launch pad with a five-door Sportback version which is expected to overtake it.
It offers rear head and shoulder room slightly increased by 6mm within the same overall footprint. Boot capacity stays the same.
In an 11-strong range from £13,980 to £21,270 it is priced a reasonable £560 higher than the three-door for each equivalent version – or, if you like, £280 per extra door.
The Sportback is expected to outsell the three-door by two to one on reaching full production, says Audi UK senior product manager, Neysan Vahdat.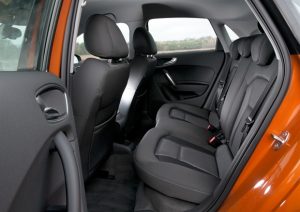 Either 1.2 or 1.4-litre petrol engines, or one 1.6 diesel are offered immediately in the UK, followed by a more powerful 2.0 diesel by summer.  Later in 2012 will come a 140PS petrol with Audi's "cylinder-on-demand" technology. It switches from four to two cylinders to optimise efficiency.
All versions of the Sportback come with alloys, air-con, electric windows and mirrors, split-folding rear seat and six-speaker audio linked to a retractable 6.5-inch display screen emerging atop the dash.
Higher levels of trim and a lengthy scroll  of options include SD-card based sat-nav, Google Street View images, high-resolution 3D mapping and an ear-bashing 465-watt, 14-speaker Bose sound sysem.  Features "not normally associated with cars in this segment", say Audi.
Festoon this pocket-sized car with such techno-toys and the initial showroom price could near-double.  The German company contends their customers typically shop in such style.
While Audi have in recent times majored on diesel power, spearheaded by repeated success in the Le Mans 24 Hours, Vahdat sees a gradual if limited switch to petrol, prompted by advantages in taxation and by savings at the pump:  "Demand for petrol versions of the A1 so far in the UK has been surprisingly high – 55 to 60 per cent", he says.
There is a current industry view that greater improvements in fuel consumption and emissions can be wrung from petrol engines rather than diesel, without lowering performance.
Of the two engines available for preview in the new Sportback, we tried first a diesel 105 PS 1.6, a mite raucous, but flaunting impressive on-paper credentials:  CO2 emissions of a tax-beating 99 g/km, so no annual VED duty or congestion charge, and official combined mpg of 74.3.  Even on the road it recorded 58.8 mpg.
But the otherwise good driving experience was marred by a long-travel clutch to its five-speed manual box and a hard, knobbly ride on its optional supposed "soft" dynamic-grade suspension and its £460 optional larger 17-inch alloys. All the options fitted to this 1.6 TDI medium-trim Sport version raised its price from a basic £15,675 to a whopping £22,360.
Next, notably more comfortable was the petrol-powered 1.4 TFSI Sport (see Vital Statistics) with its standard sports suspension on even fancier alloys (£560).  It drove enjoyably through its seven-speed S-tronic automatic box. This version, at a basic £16,475, ended up at £20,085 with options as tested.
But CO2 emissions are at a tax-liable 122 g/km (nil first year, then £95) while official combined mpg of 53.3 compared to just 40.5 mpg recorded on the road.
Talking of prices: In the pipeline for later this year is a quattro edition of the A1. Don't get too excited.  Only 19 are earmarked for the UK, at a price of £41,000. They are already sold.
CLICK HERE and "Like" our Facebook page for regular updates and follow us on Twitter
THE VITAL STATISTICS
Model: Audi A1 Sportback 1.4 TFSI Sport S-tronic
Body: Five-door hatchback; five seats
Engine: Petrol; 1,390 cc; exhaust turbo; 7-speed dual clutch automatic; stop-start
Power: 122 PS @ 5,000 rpm; torque 147 lb ft @ 1,500-4000 rpm
Performance: 126 mph; 0-62 in 9.0 secs
MPG: On test 40.5; official urban 53.3 mpg; tank 45 litres
CO2: 122 g/km;
Warranty: 36 mths/60,000 miles incl paint; rust 12 yrs
PRICE: £15,675;  with options as tested £19,190.  On sale March 24
Range:  £13,980 (1.2 TFSI 86 PS) to £21,270 (1.4 TFSI 185 PS)