New Honda Civic records over 60mpg in road test!
ROAD TEST REPORT AND REVIEW: Honda Civic 2.2 i-DTEC ES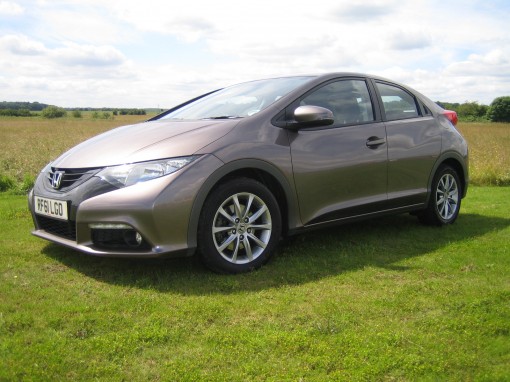 Achieving 60mpg is still a rarity, but from a 2.2-litre engine? DAVID HOOPER is impressed by Honda's new Civic and its superb diesel engine.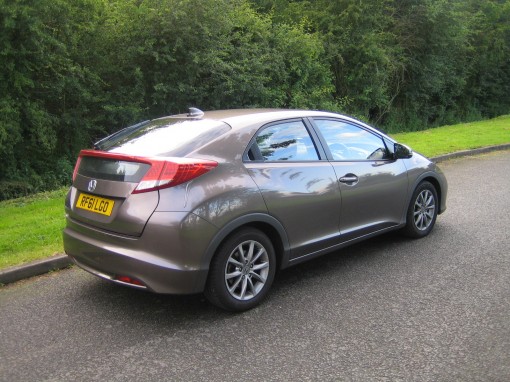 EVER since I first drove a diesel-powered Honda – and met the engineer who designed what was, at the time, a hugely impressive engine, I have been a big fan, but quite how the company has managed to achieve what it has with its latest diesel engine, is something that will no doubt cause considerable head scratching in the engineering departments at other manufacturers around the world.
It is truly quite remarkable, so much so, that you almost have to see it to believe it. Despite all the claims of high mpg figures in the brochures, the reality is that few cars e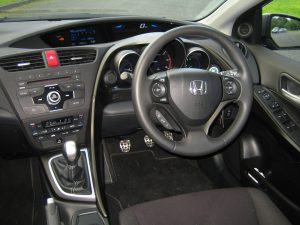 ver get near their official combined fuel consumption figures. Even in today's frugal world, to see cars average in excess of 50mpg over a long distance is relatively rare, but to see them attain almost 60mpg is very rare, but that is exactly what this Honda Civic I have been testing managed to achieve on a trip across the Pennines from Lincolnshire to Cheshire and back.
Then consider that Honda has managed to achieve this hugely impressive economy from a 2.2-litre engine and you begin to understand why I am so impressed.
The engine is so good that a friend of mine I gave a lift to said: "If you hadn't have told me it was a diesel engine, I would never have guessed".
That almost says it all – but there's more. If you look at the C02 emissions figure, you will see that it is only 110g/km, which is very low, thanks in part to an Econ mode and Stop/Start technology which turns the engine off automatically when the car stops in traffic jams, or at the lights, instantly restarting the engine again when the clutch pedal is depressed.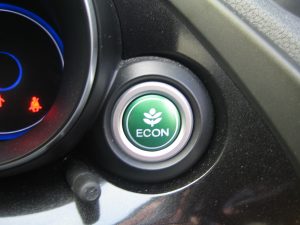 To put it in perspective, its C02 emissions figure is lower than the VW Golf BlueMotion's emissions of 114g/km, the BlueMotion models being VW's greenest cars optimised for minimal emissions by aerodynamic styling and low rolling resistance tyres.
Honda customers also have the option of 1.4 or 1.8-litre petrol engines.
Yet, despite the diesel's miserly consumption, Honda's new Civic still provides plenty of performance, with the benchmark 0-62mph sprint being completed in 8.5 seconds, with a potential top speed of 135mph, helped by a slick-shifting six-speed gearbox.
The new Civic is the ninth generation of the model line which first went on sale in 1972. Along with around 95% of Honda cars sold in the UK, the Civic, along with the Jazz and CR-V,  is built at the company's Swindon plant which introduced a second shift when this Civic range went into production, which led to the recruitment of 500 new Associates, as Honda refers to its employees.
Inside there is room for five people, and the boot is spacious enough for this class of car, its capacity boosted by a second sizeable space under what appears to be the boot floor.

Distinctively designed inside and out it features coupe-like lines thanks to its concealed rear door handle. The Civic's interior is quite unique among its rivals, with a layered design which resembles an aircraft's flight deck rather than a car's dashboard, but I like it and it works well in my opinion. Anything that looks a bit different wins bonus points in my book these days, especially when those looks are combined with the high quality ambience you find inside this model.
Trim grades range from SE, ES, EX to EX GT, with the model I tested featuring a full-colour reversing camera which was handy in tight parking spots.
On the road, the car drives very well and has a comfortably compliant set-up which will suit most owners, yet still handles competently when pushed reasonably hard, responding accurately to swift changes of direction on Lincolnshire's twisting country roads.
The new Civic manages to stand apart from its rivals thanks to its distinctive aerodynamic design, is well packaged, good to drive and easy to live with – so Honda confidently expects sales of this model to better those of its predecessor.
Rating: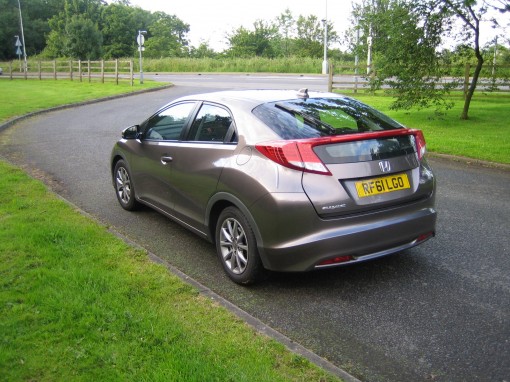 THE VITAL STATISTICS
MODEL: Honda Civic 2.2 i-DTEC ES.
HONDA CIVIC RANGE
From 1.4 i-VTEC SE 5dr (£16,955) to 2.2 i-DTEC EX GT 5dr (£26,850).
ENGINE
2199cc, 150PS four-cylinder diesel engine, driving front wheels through 6-speed manual gearbox.
PERFORMANCE
Top speed 135mph.
0-62mph in 8.5 secs.
ECONOMY
City: 55.4mpg.
Country: 76.3mpg.
Combined: 67.3mpg.
Fuel tank: 50 litres.
CO2 EMISSIONS
110g/km.
INSURANCE
Group 19.
PRICE
£21,495.
WARRANTY
3 years/90,000 miles.
WEBSITE
www.honda.co.uk
• All data correct at time of publication.
CLICK HERE and "Like" our Facebook page for regular updates and follow us on Twitter