Jazz up your life with Honda's compact offering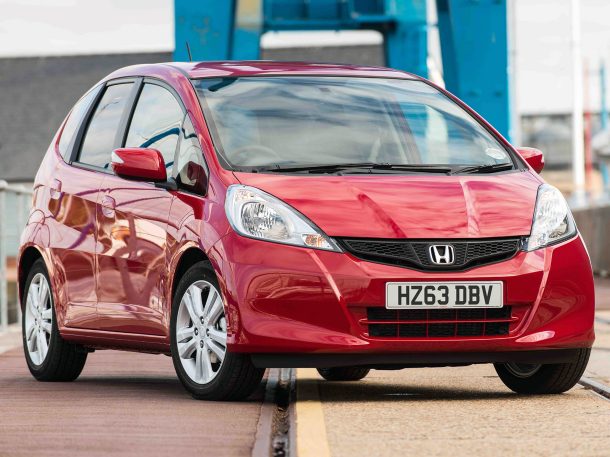 ROAD TEST REPORT AND REVIEW: All too often style wins over substance. However, motoring writer Keith Ward warms to a car which reminds us there's more to life than looks…
STYLISTS will enthuse at length about the curves and subtle creasing of a car's body panels, or its sexy headlights.
It needs the Honda Jazz, a Miranda rather than a Madonna on the catwalk, to remind us of the importance of everyday practicalities in car ownership.
Its boot is something to marvel at — roomy for its class with a versatile two-tier floor and a basement storage well below which is all of 600mm square and 200mm deep. The rearmost section of the floor folds and angles and slots into a variety of positions, even offering a net sling, to take and keep stable your goods and chattels —v an expertise in extemporisation. This Jazz features the Dizzy Gllespie of inventive and clever design. To match such a feature you would usually be shopping way above the Honda's £14,495 price tag.
Then instead of just dropping forward in a cursory sloping extension of the boot, customary in this class, the rear seats slide and fold into a flat through-floor. Engineers hold sway in Honda design, you feel. And this so-called "Magic Seat" system comes with all versions from £11,695 upwards.
An interior furnished with comfortable seats, good legroom and clear instruments, which generously gives you a double glovebox, is let down storage-wise by its narrow, finger-trapping door pockets, but that is a common criticism in an age of broadened seats and bulked-for-strength doors. Pockets these days have been squeezed in more ways than one.
A 20-strong Jazz range at prices rising to £18,970 matches either of two petrol engines, a 90PS 1.2 or 99PS 1.4, with manual or CVT automatic gearboxes and seven levels of trim.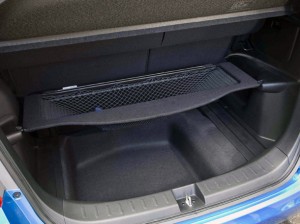 The popular mid-range ES Plus version tried here comes only with the 1.4 unit. The Plus replaces the original ES, adding 16-inch alloys, cruise control, rear privacy glass, a driver's front armrest and leather-wrapped steering wheel and gearstick to such as digital climate control (including in the main glove box), that two-tier boot, electric and heated mirrors and power windows all-round.
On the road, this Jazz hits most of the right notes. Steering and gearchange are light and easy. The ride is firm on its 16-inch alloys and at higher speeds there's a degree of road and wind noise.
Performance is not startling and in eco interest there's a carrot and stick system of green dashboard lights, to either pat your back when you are driving economically or nag you to change gear, occasionally  before you would normally want to, for example up to top fifth on an upward gradient to set the engine labouring at 1,400 rpm. Some drivers will find themselves, perhaps against their nature, shouting at the lights as they might at a frustrating computer.
At 70 mph in fifth, the engine is pulling just 3,200 rpm, against a peak torque of 4,800, but the green reward light is wavering: Can't quite give you top marks. However the Honda feels solidly built (witness the brand's repeated top ratings for reliability) and drives smoothly. It does not have a young and brash disco image, but the more mature may find the Jazz is cool.
THE VITAL STATISTICS
MODEL: Honda Jazz 1.4 i-VTEC ES Plus.
BODY STYLE: Five-door, five-seat hatchback.
ENGINE: Petrol, 1,339 cc, five-speed manual.
POWER: 99PS @ 6,000rpm; max torque 127Nm @ 4,800rpm.
PERFORMANCE: 0-62 in 11.6 seconds.
MPG: On test 47.6; official combined 50.4; tank 42 litres.
CO2 EMISSIONS: 129g/km; tax band D; VED disc Nil first year then £105
PRICE: £14,495.
 http://www.honda.co.uk/cars/jazz/range-overview/