Peugeot 308 Feline THP 156 roadtest review
It's all in the set-up. Peugeot's new interior design is clever and works well, but some are missing the point. DAVID HOOPER explains the secrets of happy motoring, Peugeot style.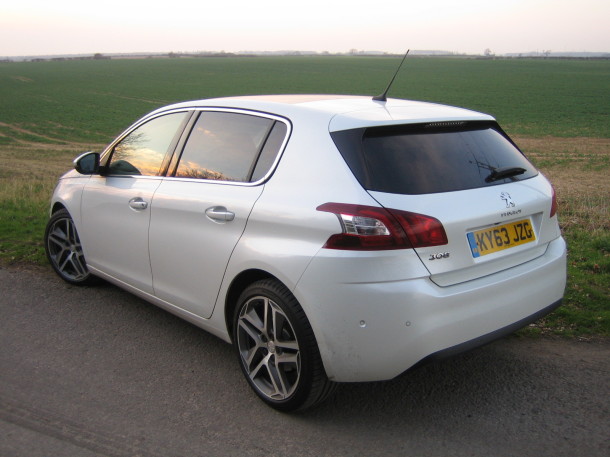 Peugeot 308 Feline THP 156 roadtest review
PEUGEOT are leading the way in a quiet revolution of interior design for their automobiles.
It started with the 208, and has now been introduced in the company's new 308 model range. I am a fan, but there are more than a few dissenting voices – so what is all the fuss about?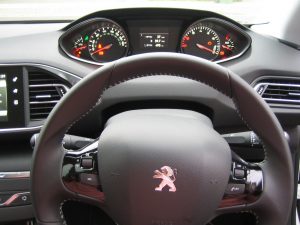 The crux of the matter is the size of the steering wheel and the position of the instrument binnacle. The French carmaker has moved the instrument binnacle to the top of the dashboard so it sits higher, in the driver's eyeline, a boon for safety, as you don't have to take your eyes off the road for so long to check your instruments.
The other notable change is the size of the steering wheel, which has shrunk. It makes the whole package feel more sporty, and certainly on this model, sharper. However, some motoring journos who should know better and shall remain nameless, have criticised this fairly radical rethink, claiming that the steering wheel obscures the instruments. If these detractors took a minute or two to set the car up correctly by adjusting the seat and the steering wheel to suit them, they would find that this is not an issue at all. I personally prefer the steering wheel almost "in my lap" so you are not having to stretch your arms to achieve the correct 10 to 2 driving position – which of course, we all stick to – don't we?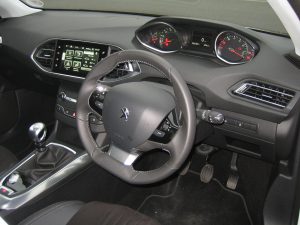 So, Hooper's top tip of the day – before you test drive a new Peugeot 208 or 308, just take a minute or two to adjust your seat and steering column to a position that suits your size and shape – and then enjoy the car properly.
So what of the new 308? I really like it. Peugeot, as it often does these days, has come up with what for me is a stand-out car which makes the best selling Ford Focus and Vauxhall Astra both look decidedly old-fashioned.
There are four specifications to choose from, Access, Active, Allure, Feline. It's signature LED headlights and superb, almost coupe-like styling certainly make the new 308 an eye-catcher. It's also superbly comfortable, well equipped and very good to drive, especially in this guise, with its lively 1.6-litre turbo-charged petrol engine which gives the car a 0-62mph time of 8.4 seconds and a potential top speed of 132mph.
Driven enthusiastically the fuel consumption isn't brilliant, but perfectly acceptable for the kind of performance which is on tap, but drive it gently and you can get well into the mid 40s. The C02 emissions are also quite respectable at 134g/km.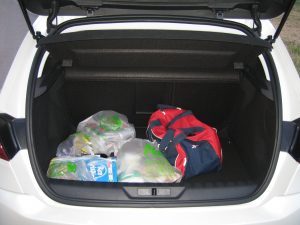 In this top-end of the range Feline specification, you get plenty of nice toys, most of which are controlled by the central 7in screen which dominates the centre of the dash. This has enabled Peugeot to declutter and clean up the rest of the dashboard, leaving a minimalist look, but making quick adjustments to the temperature, or other controls, can be a bit fiddly until you find your way around it – and that can take some time.
The ride and handling are up to the French carmakers usual high standards and the whole package has an upmarket feel to it, which in my book is certainly good enough to rival the premium German contenders in this sector.
There is nothing to dislike about the 308, it looks fantastic, is well equipped and great to drive. If you're thinking of changing your car, definitely consider one of these, but just remember, ensure to get the salesman to help you set the car up properly for you before you take it for a test drive.
Rating: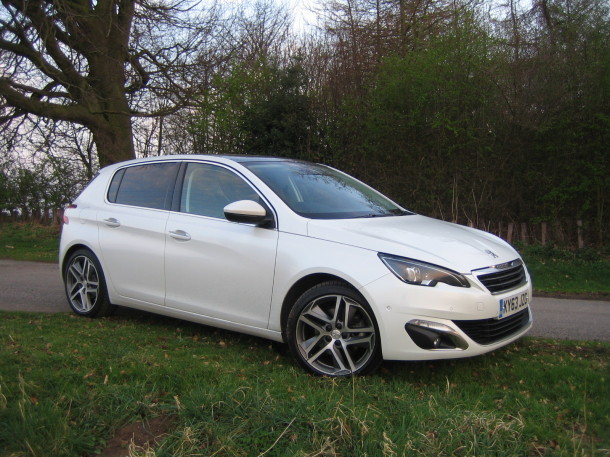 THE VITAL STATISTICS
MODEL: Peugeot 308 Feline THP 156.
PEUGEOT 308 RANGE: From Access 1.2 82 VTi 5dr (£14,495) to 2.0 BlueHDI 150 6-speed (£24,045).
ENGINE: 1598cc, 156bhp four-cylinder petrol engine, driving front wheels through a 6-speed manual gearbox.
PERFORMANCE: Top speed 132mph. 0-62mph in 8.4 secs.
ECONOMY: City: 35.8mpg.
Country: 61.4mpg.
Combined: 48.7mpg.
Fuel tank: 53 litres.
CO2 EMISSIONS: 134g/km.
INSURANCE: Group 20.
PRICE: £21,345.
WARRANTY: 3 years/Unlimited miles.
WEBSITE: www.peugeot.co.uk
• All data correct at time of publication.