Ford Focus Style ECOnetic 1.5 TDCi road test report and review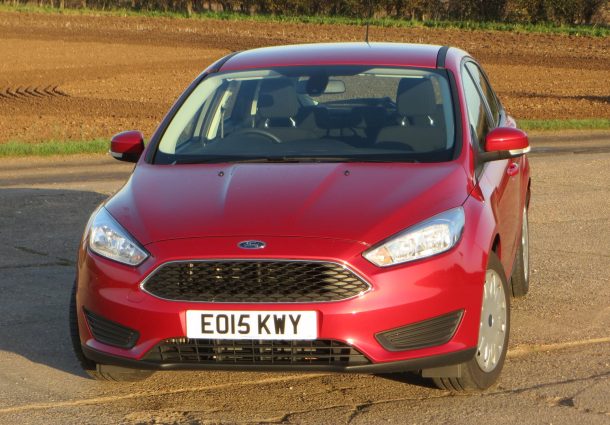 Ford Focus Style ECOnetic 1.5 TDCi road test report and review: DAVID HOOPER was amazed to see for the first time an average fuel consumption of 80+ miles to the gallon – in this Ford Focus.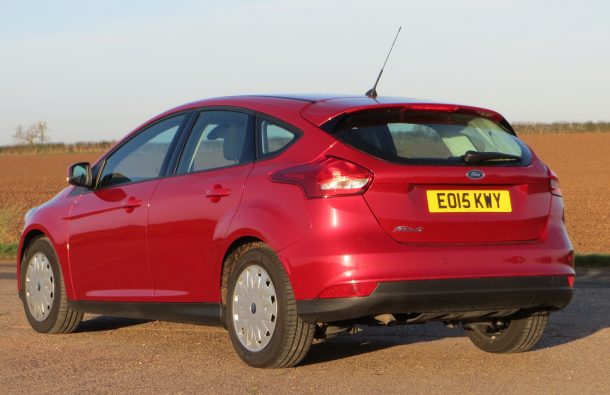 THE ubiquitous Ford Focus needs little introduction, but this latest model with its 1.5-litre TDCi engine takes Ford and fuel economy to a whole new level. I've never found Ford diesel engines among the most economical on the market, but with this new unit, the secrets seem to have been unlocked. Sporting Ford motor company's latest corporate nose, with sleeker headlights set high on the wings, this latest Ford Focus has a classy appeal. Our test car is the Ford Focus Style ECOnetic 1.5 TDCi five door hatchback which comes complete with a stop/start system and a six-speed manual gearbox, which it soon becomes apparent has high ratios to minimise fuel consumption. The total price of this car is £20,250 on the road.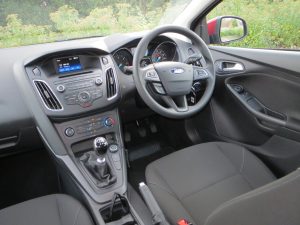 Featuring a special metallic Candy Red finish which is a £745 option, other options include rear park assist at £225, and the brilliantly clever door edge protectors which cost just £85, but will amaze your friends as they pop out from the inside of the door to cover the door edges and protect the paint from knocks and scratches. It sits on 16 inch steel rims fitted with low rolling resistance tyres and unique wheel trims, which are designed to maximise the aerodynamics. Inside, the seats are comfortable, the instrumentation is clear and easy to read at a glance, while a multi-function steering wheel incorporates controls for radio volume, telephone, cruise control and trip computer. The central console is home to cupholders, USB sockets, 12V sockets and assorted storage spaces which complement the sizeable door pockets and usable glovebox. However, it is the 1.5-litre TDCi engine which is the main story with this car. It has a maximum power output of 105PS with 270Nm torque, although the same engine is available in other models 95 o 120PS. This is enough to propel the car to a maximum speed of 116mph and a 0-62 time of a fuel-saving 11.9 seconds. Buyers of this car are more likely to appreciate its economical credentials rather than its performance figures. Ford claims the urban cycle at 74.3 mpg, extra urban at 91.1 mpg and a combined figure of 83.1 mpg, all with a CO2 emissions figure of a planet-saving 88g/km which is excellent. When the car was delivered it showed a range in excess of 800 miles on a tank full of fuel which is quite remarkable by any standards in the industry at present. In real-world driving conditions, I actually achieved in excess of 80mpg over a steady 35-mile route, the first time I have ever managed to achieve such high figures in any vehicle in normal use. However during my week with the car, that figure settled at an average of 67.1 miles to the gallon over a distance of 449 miles in total, leaving a range of another 193 miles in the tank. In this guise, the Ford Focus is quiet, refined and comfortable and will cruise effortlessly at motorway speeds. However because it is high geared to aid economy, it is not comfortable in fourth gear at 30mph in town and it just doesn't seem right driving in third. This knocks on to other gears as you drive and I often found myself having to change down from the gear you would intuitively be in, but that is only a case of getting used to driving this particular vehicle. At 70mph, the rev counter indicated a fraction over 1,500 revs per minute, which is incredibly low and little above tick-over speed. As a comparison, it is not unusual for sporty petrol engined cars to be cruising at around 3000rpm at similar speeds. For anyone who spends a lot of the time on the road this Ford Focus makes a compelling argument as a buying choice, but at more than £20,000, it isn't cheap. That said, with fuel consumption like this it is guaranteed to put a smile on your face as you watch the average mpg figure reach 70 to 80 mpg with careful driving. For some, that alone will be enough to tip the balance in the Focus's favour Rating: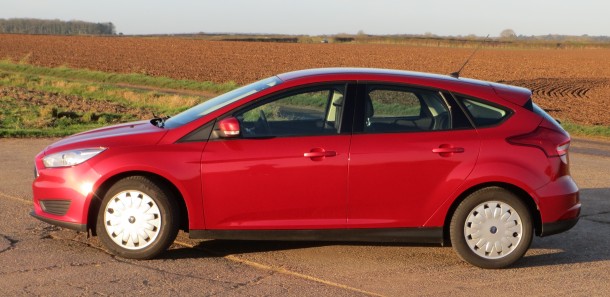 If you like this, read our review on the economical 1.0-litre EcoBoost Ford Fiesta THE VITAL STATISTICS MODEL: Ford Focus Style ECOnetic 1.5 TDCi. ENGINE: 1499cc, 105PS four-cylinder diesel engine, driving front wheels through 6-speed manual gearbox. PERFORMANCE: Top speed 116mph. 0-62mph in 11.9 secs. ECONOMY: City: 74.3mpg. Country: 91.1mpg. Combined: 83.1mpg. Wheel World test average: 67.1mpg CO2 EMISSIONS: 88g/km. FUEL TANK: 53 litres. PRICE: £19,145 OTR, £20,250 as tested. WARRANTY: 3 years/60,000 miles. WEBSITE: www.ford.co.uk • All data correct at time of publication.