Fiat 500X 1.6 MultiJet 120hp Cross road test report review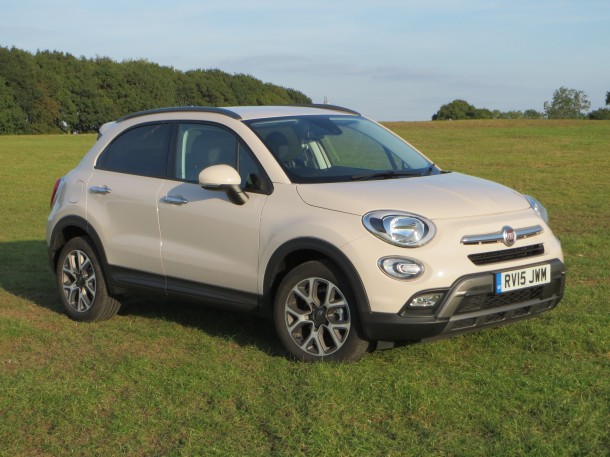 Fiat 500X 1.6 MultiJet 120hp Cross road test report and review: It may not be instantly recognisable as a Fiat 500, but DAVID HOOPER says this Crossover model is still an attractive proposition.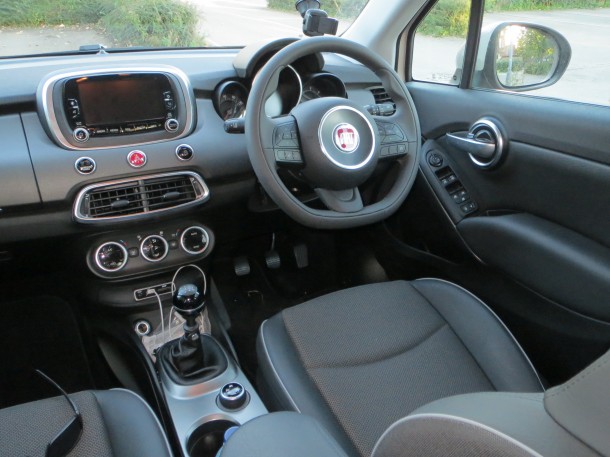 "WHAT'S that?" my friend asked he strode up my drive. "It's a Fiat 500," I replied with a slight grin on my face. "No it's not, he said, they're small cars, that's a crossover!"
He has a point – It's a Fiat 500 Jim, but not as we know it . . .
Like the now BMW-owned Mini, what started off as a modern remake of a much-loved classic has now developed into a brand in its own right.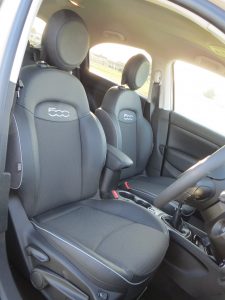 The ubiquitous Fiat 500 returned to our showrooms in 2008 and has since spawned various spin-offs, much like a Hollywood blockbuster. This latest model in the genre, the 500X, has been dubbed the "Italian Crossover" by Fiat marketeers. It's 70cm longer than the original Fiat 500 and 11.5cms taller. It's also much more expensive, with the range starting from £14,595 and rising to almost £26,000 for top models.
So it may look as much like a Fiat 500 as a five-door Mini looks like the original motoring icon of the 60s, but what is it like as a car in its own right?
I think it looks quite smart, with its raised ride height and tidy styling, and the privacy glass rear windows contrast nicely with white paintwork of our test car. Interestingly, for those who prefer automatic gearboxes, a nine-speed auto is available, which sounds like a lot of gears for what is still a relatively small, low powered car.
Inside the Fiat 500X looks quite smart, although the plastics used are of the nail scratching hard variety.
That said it is practical with a glovebox on the top of the dash sporting the 500 logo, with another just below which is of a good, usable size. There are also large pockets in all four doors as well as drink holders in the centre console and a large bin under the arm rest for storing all the in-car clutter.
A multi-function display on the centre of the dashboard controls the phone, satellite navigation, radio, media player and apps which allow you to access the internet. There are also connectors for a 3mm jack, USB sockets and SD card.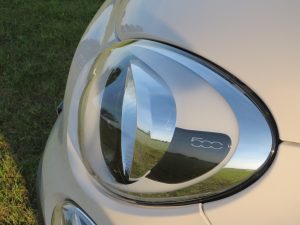 Instrumentation is nice and clear with a speedometer on the left hand side, the rev counter on the right and the large central dial hosting the fuel and temperature gauges and the trip computer displays.
The steering wheel also has plenty of buttons which allow you to control the trip computer, cruise control and speed limiter systems, as well as your telephone via Bluetooth.
The parking brake is of the electric variety which some people love while others hate it. Just ahead of that on the centre console is a little dial to select the off road settings. The driver can choose from an auto setting, Sport or Traction settings depending on the terrain, but during my test it stayed mostly in the auto setting which seemed to work perfectly well, although a quick dabble with the sport setting every now and again did sharpen things up slightly.
There are six forward gears with nicely spread ratios although in sixth gear, at low speed, there is a limited amount of torque, so you have to use the gears to maintain progress.
The 500 X is quite a nice car to drive it handles well and is comfortable although due to its higher ride height Fiat has chosen fairly stiff spring and damper settings which means the ride can be quite firm, even on relatively smooth roads.
During my test the 500X averaged 46.9 mpg over a total distance of around 600 miles, which gives a pretty good indication of the sort of economy most owners can expect as this included the full mix of driving conditions.
While it may not bear much resemblance to the original Fiat 500, this model, taken on its merits, is a worthy contender in the Crossover market, and adds yet more choice to this popular genre and is definitely worth a look if you're in the market for this type of car.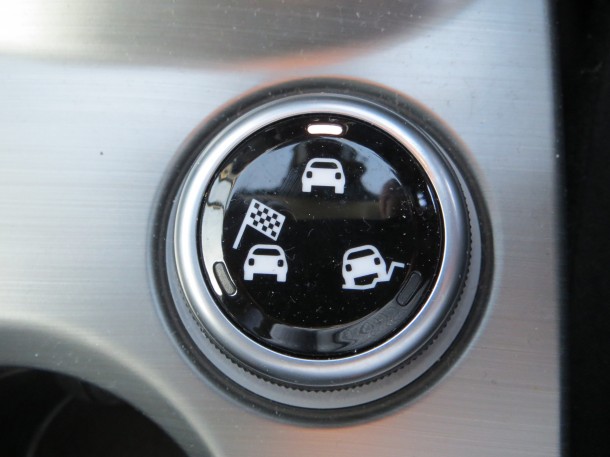 Rating:





If you like this, read our review on the Fiat Panda Cross 4×4 TwinAir
THE VITAL STATISTICS
MODEL: Fiat 500X 1.6 MultiJet 120hp Cross.
ENGINE: 1598cc, 120bhp four-cylinder diesel engine, driving four wheels through 6-speed manual gearbox.
PERFORMANCE: Top speed 115mph. 0-62mph in 10.5 secs.
ECONOMY: City: 60.1mpg.
Country: 74.3mpg.
Combined: 68.9mpg.
Wheel World test average: 47.9mpg
CO2 EMISSIONS: 109g/km.
FUEL TANK: 48 litres.
INSURANCE: Group 14.
PRICE: £22,645.
WEBSITE: www.fiat.co.uk
• All data correct at time of publication.