Ford Fiesta Titanium 1.0T EcoBoost 125 Start/Stop three-door road test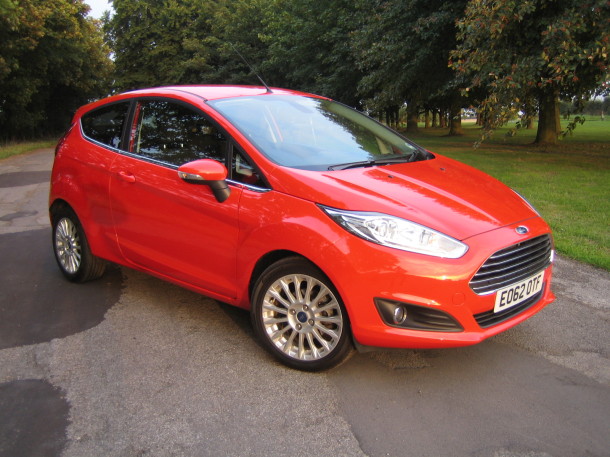 ROAD TEST REPORT AND REVIEW: Ford Fiesta Titanium 1.0T EcoBoost 125 Start/Stop three-door. – With a tiny engine that punches above its weight, DAVID HOOPER says the latest Fiesta is partying on.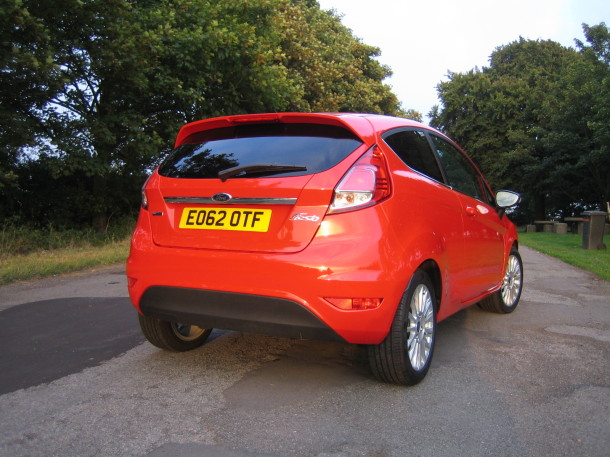 Ford Fiesta Titanium 1.0T EcoBoost 125 Start/Stop three-door review
IT'S hard to believe that it's 36 years since the Ford Fiesta first went on sale, yet, with its ever-popular supermini, Ford seems able to do no wrong. It's still topping the sales charts and outselling its rival-in-chief, the Vauxhall Corsa.
Since the Fiesta party started, 17-million examples have been sold around the world, with four-million of those going to British buyers, and still they sell in huge numbers.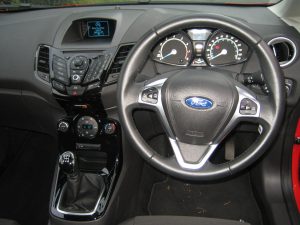 This latest version of the Ford Fiesta is massively different to the original car and has gently morphed over the years into the exceptionally smart looking hatchback we see today.
Some people have said to me that they don't like the new trapezoidal front grille, but personally, I think it looks great, but it's what sits just behind it in this particular car which is the interesting bit. The tiny 999cc three-cylinder turbocharged EcoBoost engine which has been causing a bit of a stir because of their small capacity, surprisingly good performance, low C02 emissions and perhaps most importantly of all, high economy figures.
Of course, with claimed mpg figures of up to 76.4 miles per gallon, it sounds great, but in real world driving conditions you are never going to get anywhere near those giddy heights. During my few days with the car, it returned 42.1mpg over a distance of 352 miles covering the full mix of motorway, urban and country driving.
The tiny little engine belies its small cubic capacity, and is actually quite a lively performer, especially when you work it through the gears towards the top end of the rev range, which obviously does little for its average mpg figures, but does allow the driver to enjoy the superb chassis dynamics of the Fiesta which are without doubt among the best in this class.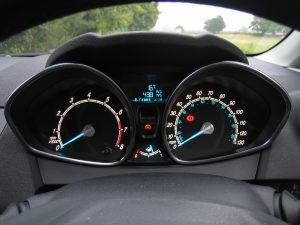 The ride quality is excellent, and the car handles beautifully, turning in precisely to corners and settling into bends with the composure those in the know have come to expect from most Ford models. The five-speed gearbox is precise and instinctive to use and the spread of ratios well chosen, although at 30mph, whether you choose third or fourth gear is one of those borderline decisions. Third feels as though you are wasting fuel, while fourth is bordering on being just a tad too high.
Your ears do occasionally detect the distinctive noise of the three cylinder engine, which is quite different from that produced by the traditional four cylinder power plant, but is quite a pleasant, even characterful sound.
In traffic, take the car out of gear and your foot off the clutch, and the engine will switch itself off, restarting the instant the clutch pedal is depressed ready to move off again. The engine restarted faithfully every time during my test and in the congested traffic we all have to suffer these days, has to make some savings at the petrol pumps – and who's going to argue with that?
Search the menu on the dash and you will also discover that the car is monitoring how economically you are driving, and grading you accordingly, by growing leaves on a plant depending on your green driving ability. Hard acceleration and braking don't help, but good anticipation, light throttle use and gentle braking see the leaves flourish.
I like the latest Fiesta in all its various guises. It's a good looking car, has a quality, if not upmarket feel to the interior, especially compared to some of its Eastern rivals, and is always enjoyable to drive.
My test car came with climate control, cruise control, Bluetooth connectivity and many of the toys you will find in much more costly machines, but with prices for the range starting from just £9,995, there's bound to be one to suit your pocket.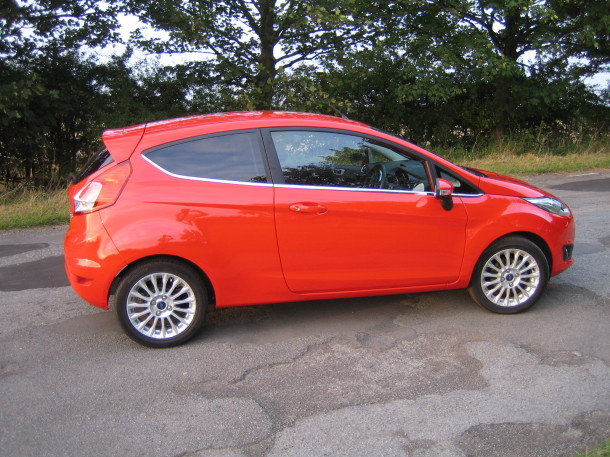 Rating:





THE VITAL STATISTICS
MODEL: Ford Fiesta Titanium 1.0T EcoBoost 125 Start/Stop three-door.
FORD FIESTA RANGE: From Studio 1.25 3dr (£9,995) to Titanium X 1.0T EcoBoost Powershift 5dr (£17,795).
ENGINE: 999cc, 125PS three-cylinder petrol engine, driving front wheels through 5-speed manual gearbox.
PERFORMANCE: Top speed 122mph. 0-62mph in 9.4 secs.
ECONOMY: City: 53.3mpg.
Country: 76.4mpg.
Combined: 65.7mpg.
Fuel tank: 42 litres.
CO2 EMISSIONS: 99g/km.
INSURANCE: Group N/A.
PRICE: £15,445.
WARRANTY: 3 years/60,000 miles.
WEBSITE: www.ford.co.uk
• All data correct at time of publication.