Renault Clio Dynamique MediaNav dCi 90 S&S ECO road test review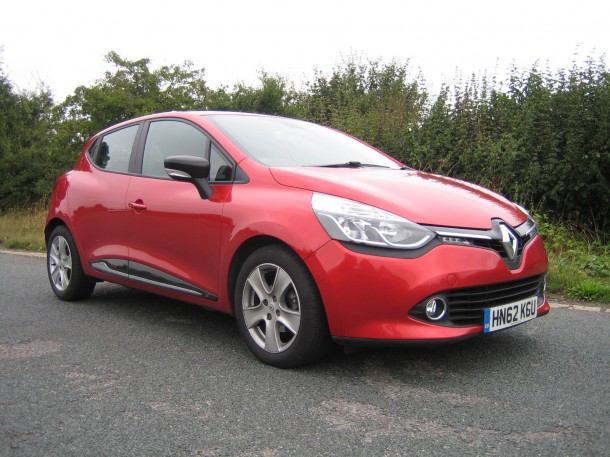 With its aversion to filling stations, DAVID HOOPER says the new Renault Clio will be a pleasure to own.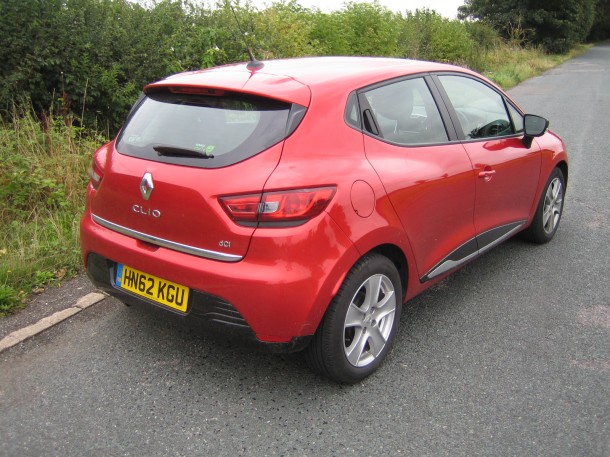 Renault Clio Dynamique MediaNav dCi 90 Stop and Start ECO review
FEW would argue that when it comes to car design, French carmaker Renault is up there with the best of them.
Your eye only needs the merest of glances to be drawn towards the latest Renault Clio before your inquisitive nature will demand more information.
From the bold Renault logo in the centre of the grille, to the bright LED daytime running lights just beneath the centre line, to the hidden rear door handles, giving the new Renault Clio an almost coupe-like appearance – the more you look, the more you find. This, however, is just one of several great new models from Renault, just look at the new Captur or the electric Zoe.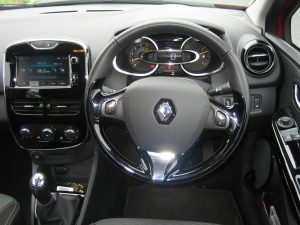 Inside, too, there are variations on the dashboard them I've not seen before. The main two oval dials are linked by a third narrow, but wide oval, all three being chrome trimmed – and therein lies the problem – they glint in the sun and actually dazzled me a couple of times. They do look nice though!
Other than that, the interior is very smart and looks good, with modern piano black finish to the Dynamique model I've been testing. More silver trim is to be found on the top of the gear lever to break up the blackness.
There is room for five, although if they are six-footers they may struggle a bit for leg room, while at the back, there is a reasonable sized boot. The rear seat backs will fold down in a 60/40 split, but do leave a step in the boot floor in this configuration.
It may sound like I'm beginning to be quite critical of this little Renault Clio, but despite these minor annoyances, I really liked the car, not least for its impressive fuel consumption – or lack of it!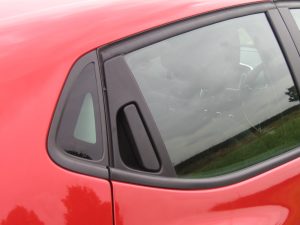 I did more than 500 miles in the car, largely on motorways, but with plenty of town and city driving thrown in. For the first couple of days, the fuel gauge refused to drop from the full mark, but when it did begin to descend the dial, it did so almost imperceptibly.
The Clio's trip computer made interesting reading, averaging as it did 63.1mpg, and even with 500 miles under its tyres, there were still another 200 or so in the tank which is impressive by anyone's standards.
The four-cylinder 1.5-litre dCi engine was superb, with C02 emissions of just 83g/km helped by a Stop/Start system which turns the engine off in traffic jams when the car is put into neutral and the clutch pedal released. It restarted smoothly and with little vibration every time.
The engine pulls strongly through the gears when asked to perform, and the five gear ratios are well chosen, offering a nice balance in third and fourth of performance versus economy. At motorway speeds it cruises quietly enough, but any noise entering the car from the road and tyres was easily drowned out by the superb JBL hi-fi system which was an optional extra on this car.
I had no complaints with the ride and handling – as compliant as you would expect to find in any Renault. The steering was nicely weighted and the car turned into sweeping bends with a degree of accuracy and poise which leaves some more costly competitors looking decidedly sloppy.
The new Renault Clio looks great, is excellent to drive and cheap to run and with its strong dislike of filling stations, I'm sure it would be a pleasure to own.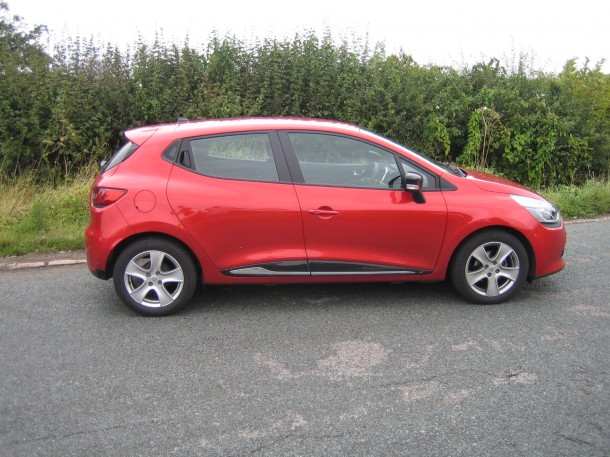 Rating:





THE VITAL STATISTICS
MODEL: Renault Clio Dynamique MediaNav dCi 90 S&S ECO.
RENAULT CLIO RANGE: From Expression 1.2 16v 5dr (£10,795) to Dynamique S dCi 90 Stop & Start 5dr (£16,295).
ENGINE: 1,461cc, 90bhp four-cylinder diesel engine, driving front wheels through 5-speed manual gearbox.
PERFORMANCE: Top speed 112mph. 0-62mph in 12.0 secs.
ECONOMY: City: 78.5mpg.
Country: 94.2mpg.
Combined: 88.3mpg.
Fuel tank: 45 litres.
CO2 EMISSIONS: 83g/km.
INSURANCE: Group 13.
PRICE: £16,080.
WARRANTY: 4+ – 4 years warranty / 100,000 miles (first 2 years unlimited mileage)
WEBSITE: www.renault.co.uk
• All data correct at time of publication.