ROAD TEST REPORT AND REVIEW: Peugeot RCZ GT THP 200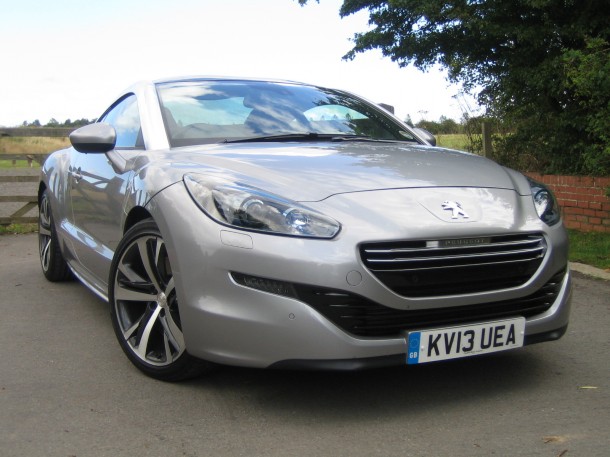 First launched in 2009, the Peugeot RCZ has had a mid-life facelift – and looks all the better for it. DAVID HOOPER stretches the legs of one of the latest models from the Lion brand.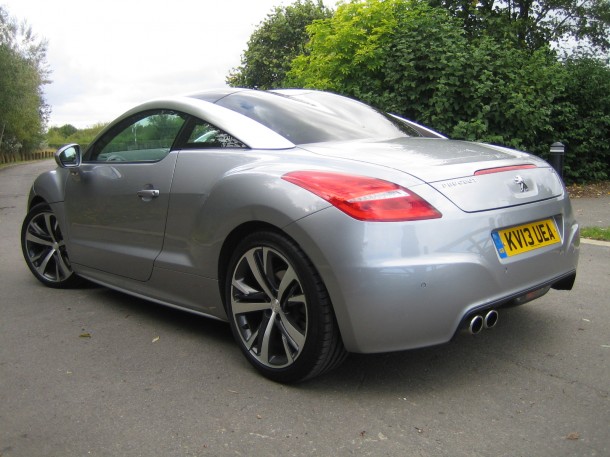 Peugeot RCZ GT THP 200
PEUGEOT'S RCZ Sports Coupe has to be one of the most striking cars on the road today – and the fact that you can own a brand new one and have change from £22,000 is really quite special in my opinion.
The RCZ was first launched at the Frankfurt Motor Show in 2009, two years after the original concept car was shown. The model has been refreshed this year and now features three trim levels, Sport, GT and Magnetic, across an 11 model range which of course includes a variety of petrol and diesel engines.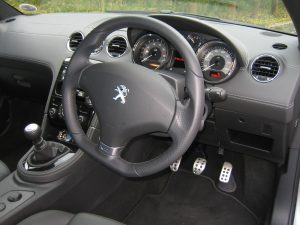 When the concept car was first shown, nobody thought that the "double bubble" rear window would ever make it into production, but incredibly, Peugeot found a way of producing it at a sensible price and the overall effect is unique in today's market and it looks stunning.
At first glance, the Peugeot RCZ may look the same as the original model, but inspect it more closely and you begin to spot the differences. Most noticeable is the front end which has benefited from a complete redesign and I think it looks all the better for it.
The bonnet features sharper styling, but for me the most dramatic and effective change is the central air intake which features two satin chrome bars which Peugeot says are shaped like "Samurai sword blades" (well I didn't pick up on that one). What I did think though, was that the overall effect when viewed from the front was that the RCZ resembled an Aston Martin – and you won't be buying a new one of those for anything like £22,000!
The bottom line is that the car looks fantastic, perhaps a bit Audi TT-ish – and when you actually stop drooling over the design and get inside it, it still doesn't disappoint.
A new signature clock sits in the centre of the dashboard, which on my test car was trimmed in grey leather, finished with white stitching. It looked classy and expensive. The instrumentation in today's Peugeots is also among the best on the market in my view, and the whole car gives the impression of being far more expensive than it actually is.
Equipment levels are good and include a flip-up 7in sat nav screen, Bluetooth connectivity and jack and USB sockets concealed in the central armrest. Cruise control and a speed limiter are also useful gadgets.
There are four seats, but think 2+2 rather than a full four-seater, certainly for any distance. At the back, there is a long shallow boot, but it is large enough for a weekend away, perhaps longer if you travel light – which I don't!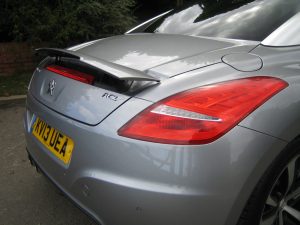 My test car was powered by the 1.6-litre 200bhp THP engine, a superb little engine which offers enough grunt to get the Peugeot RCZ from rest to 62mph in an enjoyable 7.6 seconds on its way to a potential top speed of 146mph, yet is still frugal enough, when driven sensibly, to return miles per gallon figures in the high 30s in real world driving. The car achieved an overall average during my test of 35.2mpg over nearly 300 miles which included the usual commuting and town driving, as well as some occasional "more spirited" motoring.
The RCZ drives very well and feels reassuringly stable on the road, even when pushed fairly hard, with little body roll through the twisty bits. The engine feels more like a two-litre with its power delivery, and sounds really good too, thanks to a sound amplifier which comes into play as the revs climb. It was standard on this model and an option on others.
The steering is nicely weighted and the brakes well up to the job, although progressively firm braking when driving the car quickly led to the activation of the hazard lights, the car deciding it was an emergency stop – which it wasn't – the ABS system wasn't even activated. This is something regular readers will know I've often criticised Fiat and Alfa Romeo for. It is a sports coupe after all. There was also a bit of thudding, or clattering from the suspension over poor road surfaces and pot holes which is really the only thing which detracts from the driving experience of this car.
As a final touch of class, a rear spoiler deploys at higher speeds automatically, although the posers out there can operate it via a button on the centre console, all adding to the upmarket, exclusive driving experience of this restyled and even classier Peugeot RCZ.
Rating: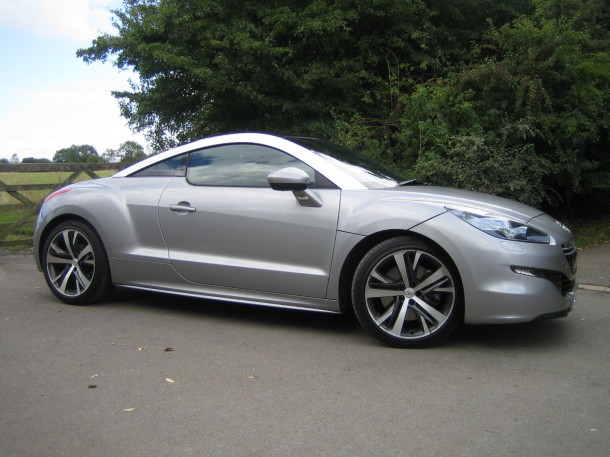 THE VITAL STATISTICS
MODEL: Peugeot RCZ GT THP 200.
PEUGEOT RCZ RANGE: From Sport THP 156 2dr (£21,850) to Magnetic THP 200 2dr (£27,735).
ENGINE: 1568cc, 200bhp four-cylinder petrol engine, driving front wheels through 6-speed manual gearbox.
PERFORMANCE: Top speed 146mph. 0-62mph in 7.6 secs.
ECONOMY: City: 32.1mpg.
Country: 50.4mpg.
Combined: 42.2mpg.
Fuel tank: 55 litres.
CO2 EMISSIONS: 155g/km.
INSURANCE: Group 34.
PRICE: £26,635.
WARRANTY: 3 years/60,000 miles.
WEBSITE: www.peugeot.co.uk
• All data correct at time of publication.