Citroen DS5 gives you plenty of detail to admire
ROAD TEST REPORT AND REVIEW: Citroen DS5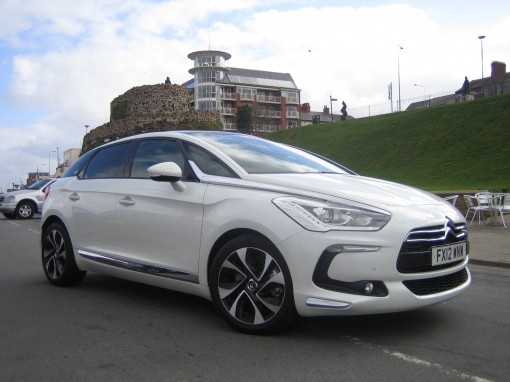 Dramatically styled and packed with innovative technology, DAVID HOOPER, editor of wheelworldreviews.co.uk, road tests the latest exciting addition to Citroen's DS range, the DS5.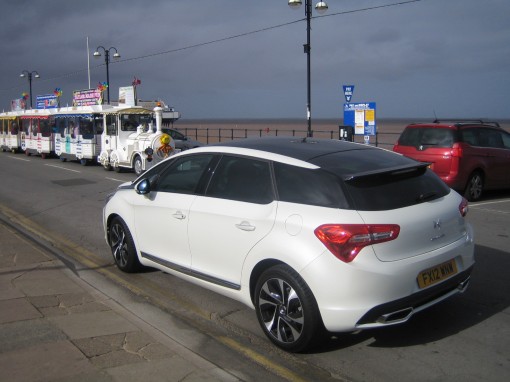 WITH its DS range, French carmaker Citroen has certainly found a winning formula which has reinvigorated the brand with a young, fresh image and some great looking cars.
It started with the DS3, a stylish three-door hatch which looks a bit like a Mini, but is better to drive, and thanks to a stack of super-bright LEDs on each of the car's front corners, is impossible to miss on the road.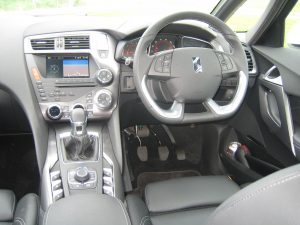 Of course, the DS initials are not new to Citroen, and have adorned what are now classic models from years gone by which in their time were cars featuring groundbreaking technology, like directional headlights that moved with the steering wheel and hydraulic suspension. Such things are commonplace today, but way back when, these Citroens were ahead of their time.
The company has never been afraid of being different or taking an alternative route which some would argue has historically cost them sales due to over-complicated designs which were time-consuming and therefore expensive to work on and maintain.
Today, the latest DS range is far more conventional in its design, but looks fantastic, a combination which is winning the brand a new generation of fans. The third model in the lineage, the DS5 has just gone on sale.
First of all, it's a much bigger car than it looks in the pictures, with a sloping roofline resembling that of a large coupe. There's an incredible amount of detail to take in, from the complex nose section which incorporates the latest Citroen grille, large headlight units which sweep back into the front wings, a long narrow lens and then the fog light, all tied together by a sweeping curve, highlighted by chrome trim and black plastic infill sections.
On the top of the front wing, a large chrome flash of trim, or sabre as Citroen call it, runs from the nose of the car, right up the front wing to the A-post, while even the windscreen has an extra finisher strip to hide the seam where the windscreen meets the car's bodywork.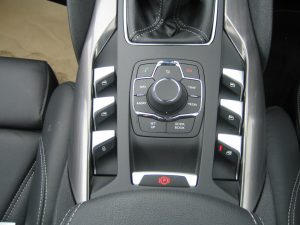 At the back, there is also much to take in. A rear spoiler divides the rear window in two in a manner similar to that of the Honda Civic, giving the driver a letterbox effect view through the rear view mirror. Twin exhausts protrude from either side of the rear bumper, while the rear lights sweep across the tailgate.
I love it.
There are three models DSign, DStyle and DSport combined with a choice of engines, a 200bhp petrol, either a 110 or 160bhp diesel, or the world's first diesel electric hybrid, the Hybrid4. All models come with keyless entry and start, daytime running lights, cruise control with speed limiter, automatic wipers and so on.
It's a striking car which certainly attracted a lot of attention from other motorists when I tested it for a couple of days and took it up the A1 to Newcastle where I was subjected to a phenomenon known in the trade as "circling", where another car will overtake you, pull in front and then slow down to make you overtake them, so that the driver can get a good look at your car. It happened to me at least twice in the DS5, so if you want to get yourself noticed, then this is certainly the car to do it in.
Inside, things are no less radical. The seating and driving position resembles that of an MPV. You sit quite high in the car, with the dashboard top extending out in front of you towards the windscreen.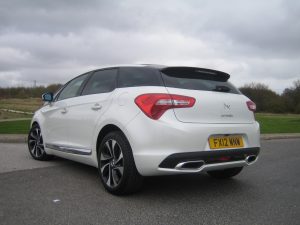 On the DStyle and DSport models, the panoramic glass sunroof outside is split by a large roof rail inside creating three individual sunroofs, each with their own electrically operated blinds. Designed to give the impression of sitting in an airliner's cockpit, it comes complete with overhead toggle switchgear.
There's a large central console which is home to the sat nav screen, climate controls and radio switches giving the car an upmarket feel, and I loved the design of the switchgear. Ahead of the driver, are the main dials, which include a head-up display which can project key information onto the windscreen.
On the road, it cruised quietly at motorway speeds and proved itself to be a very comfortable car in which to travel long distances, although I didn't get chance to put it through its paces on A and B roads.
My DS5, with its 160bhp diesel engine was quite economical, too, returning 47mpg on my journey of over 300 miles, so this engine provided a nice balance of performance and economy.
With the help of a reversing camera and parking sensors front and rear, the car was easy enough to manoeuvre and park.
Dramatically styled and packed with innovative technology, the new DS5 range makes an exciting change to some of its more familiar rivals, which when parked next to this car, are now left looking decidedly boring!
Rating: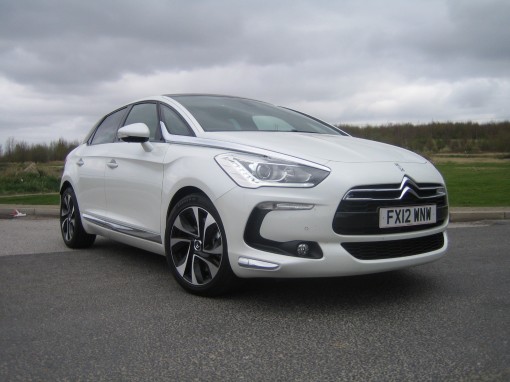 THE VITAL STATISTICS
MODEL: CITROEN DS5 HDi 160 DStyle.
CITROEN DS5 RANGE: From DSign e-HDi 110 Airdream EGS6 (£22,400) to DSport Hybrid4 200 Airdream (£32,200).
ENGINE: 1997cc, 160bhp four-cylinder engine, driving front wheels through 6-speed manual gearbox.
PERFORMANCE: Top speed 134mph. 0-62mph in 8.5 secs.
ECONOMY: City: 44.1mpg.
Country: 64.2mpg.
Combined: 55.4mpg.
Fuel tank: 60 litres.
CO2 EMISSIONS: 133g/km.
INSURANCE: Group 24.
PRICE: £25,900.
WARRANTY: 3 years/60,000 miles.
WEBSITE: www.citroen.co.uk
• All data correct at time of publication.