Better VW Beetle is now much less of a girlie car
ROADTEST REPORT AND REVIEW: Volkswagen Beetle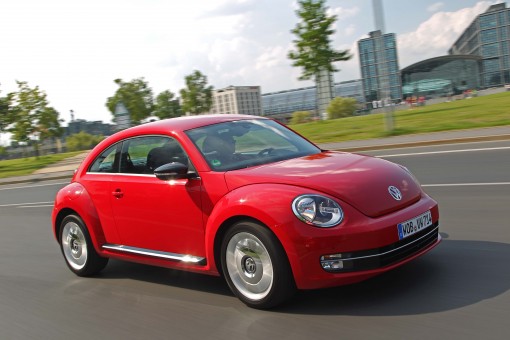 Now with a more masculine look and feel, IAN LAMMING likes VW's third generation Beetle.
VW'S cutsey Beetle has just slipped off its caftan and sandals and slipped into a pair of steel toed boots.
Third generation Bug has shrugged off its girlie accessories and gone for a bolder more Porsche-like pretensions which can only broaden its appeal.
The last model was a great drive but macho types tended to be put off by its feminine charms – not to mention the flower in the dash.
New Beetle has morphed subtly but is definitely more macho, chunkier, tougher and sportier. It is recognisably a Beetle maintaining a heritage stretching back to the Second World War, but it is most certainly more contemporary and is all the better for it.
The lines are clean but more solid, the flared bits accentuated and the tail finished off with a sizeable spoiler. It's a very tidy looking number that will appeal to young and old, men and women.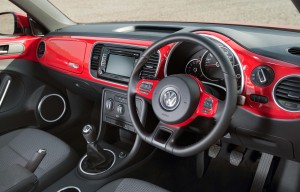 Front and rear lights are larger, bolder and more eye-catching and there are some amazing curves that lend the Beetle its unique look.
Inside is a wonderful blend of ultra-modern and retro with instruments and controls set in a colour-matched painted dash. Again it is clean and functional yet really attractive and appealing.
The flat-bottomed steering wheel is small and tactile with useful controls for cruise and the sound system. Ergonomics are perfect and the clutch, throttle and gearlever nicely positioned. No longer does the driver feel remote, like they are sitting in a bath tub, and the VW is much easier to drive than the model it replaces.
This all adds to the driving dynamics, which are exceptional. Beetle is no gimmick it is a proper car and drives like one. The 1.4-litre motor is incredibly sprightly and yet will return 40 plus miles per gallon. It really is ready and willing with plenty of power right across the range.
Beetle feels low slung and grippy but without sacrificing comfort. It's the sort of car that will cruise all day without tiring the driver or is capable of blitzing winding roads.
New Beetle has lost none of its old appeal and will remain popular with the ladies. But thanks to its more androgynous looks it will also now appeal to men which has got to be better for the order books.
THE VITAL STATISTICS
Model: VW Beetle
Engine: 1.4-litre, petrol
Drivetrain: Six-speed manual
Power: 160PS
Top speed: 129mph
0-60mph: 8.3 secs
Insurance group: 18
Miles per gallon (combined): 42.8
CO2 (g/km): 153