Roller Team offers 2013 motorhomes at 2012 cost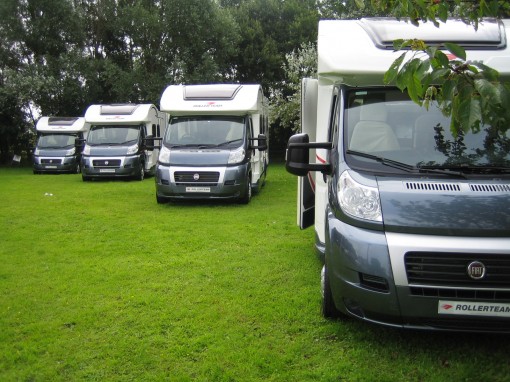 EVERYONE loves a bargain – and they don't come much bigger than this fabulous introductory offer on the 2013 Roller Team range.
Customers who order their new Auto-Roller or T-Line motorhome before October 22, the end of The Motorhome and Caravan Show, at Birmingham's NEC, will pay 2012 prices – and that's guaranteed.
Speaking at the launch of the 2013 Roller Team range, Auto-Trail's joint managing director Stuart Turpin said: "This is a genuine introductory offer on our 2013 range of Roller Team motorhomes. We have postponed the price increases which means customers who place an order before October 22 will be able to enjoy their 2013 holidays in the latest motorhome, but only pay 2012 prices".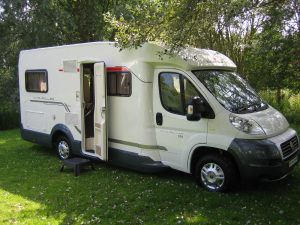 Part of the Trigano Group, the 2013 Roller Team range features new interior layouts, soft furnishings and option packs, and will be in dealers' showrooms from the end of August.
The company is determined to improve the service it offers to its customers and is introducing specially-trained hand-over experts in each of its dealers to make sure new owners are happy with their vehicle and understand how everything works before they leave the dealership.
Roller Team  is also launching a new website, which Mr Turpin promises will be the best in the market sector and include useful features such as a dealer locator, the ability to download brochures and an interactive Ask Our Expert section which has already proved popular. The company has even registered its own YouTube channel, "ROLLERTEAMTV" which will soon be featuring short "how to" videos, vehicle reviews and much more.
Thanks to the group's fresh, modern approach and well-built competitively-priced motorhomes, the Roller Team brand has been rapidly growing in popularity in Europe.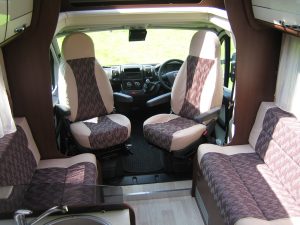 To show off next year's line-up, Roller Team has invested in a 500 square metre stand – it's largest ever – for October's NEC show, where the entire range will be on display.
The 2013 Ford and Fiat-based Auto-Roller cabs are finished in white, while the T-Line models feature a classy dark metallic grey colour. All models feature revised colour-coded side-skirts and bumpers with cleaner lines thanks to the removal of the exterior fixing points. The more streamlined look is finished off with fresh exterior graphics.
The Roller Team range is powered by Ford or Fiat engines, with a choice of power outputs, and on the Fiat-based models, customers have the option of a 6-speed Comfortmatic auto.
Roller Team customers have the choice of two new models – the Auto-Roller 694 with a French bed, and the 746, with a rear U-shape seating area and double dinette to the front.
Low profile or High-line bodystyles are available, while the T-Line range offers the practicality of a low profile coachbuilt, motorhome with the versatility of a lifting bed, which can be stored away overhead, or lowered in two stages.
Inside, customers can pick a layout to best suit their needs, with the 707 model capable of sleeping up to seven people. Foldaway beds, French beds, or central island beds are other choices to consider, while an optional Family Pack sees a side-mounted sofa replaced with a half-dinette with two forward-facing seats complete with individual, three-point seatbelts. Whichever model you choose, it will come with the latest dark wood interior and Aida upholstery and smart new glass-effect worktops.
High-line models feature a larger panoramic Open Sky roof light, while some models come complete with remotely controlled mood lighting.
For customers who would like  their motorhome delivered "ready to go" the Lux Pack includes a colour reversing camera, a 100W solar panel, a bike carrier for two bikes and a 95 amp leisure battery, which comes fully charged.
Prices for the Roller Team range start from £36,790 on the road. For more information on the Roller Team Auto-Roller or T-Line models, visit www.rollerteammotorhomes.co.uk or call  Roller Team on (01472) 571000. Alternatively, email sales@auto-trail.co.uk