Chevrolet Camaro is the TV star of a muscle car
ROAD TEST REPORT AND REVIEW: Chevrolet Camaro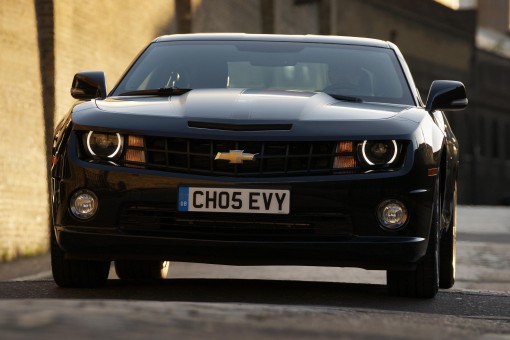 Motoring writer TOM SCANLAN tries the latest American muscle car, the Chevrolet Camaro which stars in the remake of the Hawaii Five-O TV series.
Let's look at the brochure. Feverishly flick the pages to find the stuff that matters.
Here we go: 6.4 litres of V8. Nought to 60 in 5.6 seconds.
Wow!
The eyes now drift down to less palatable stats. 21.5 mpg in the combined cycle; CO2 emissions 304 g/km; that means £460 in road tax.
Oh well, better get in and see how it goes. After all, you can get one of these for a reasonable £35,025. As it happened, my test car totals £42,325. This is because it has a six-speed automatic gearbox, 20-inch alloys, launch control, Brembo brakes, full leather, rear-view camera, and so on.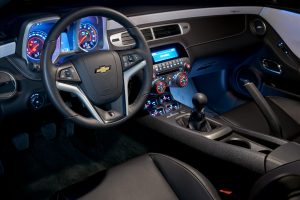 The UK will only get left-hand-drive Camaros. If you're not used to this, it's a bit daunting at first, but, as with all things, you get used to it. Also, with the Camaro being quite a wide car, you tend to be extra careful in tighter spaces and in town traffic, but this is no bad thing, of course.
After a while, you can start to settle down and have a look around your cabin. It's all a bit, well, different. Non-European, non-Japanese; American, then! And that can be part of the attraction. Different style of instrumentation, different layout of smaller gauges in the lower part of the central console ahead of the gear stick.
Away from the confines of urban traffic, the Camaro can be opened up and proves to be an almost silent version of the old muscle cars. Think of the great noises in 'Bullitt', or on NASCAR race tracks. None of them are there.
And that's a pity. The Chevrolet PR team told me at the end of my drive that the manual version is quite different and does provide the aural sensation. Well, if you want auto, you simply don't get aural. I really think that's not right. Plenty of other manufacturers have realised this and, if you sit in a Ferrari or Maserati, or even some Fords, you get all the right expensively-bought and exciting noises.
Apart from that, the Camaro is fun. If you time it right, get in the right gear for the right revs and put your foot down and you can get a few seconds of V8 thrill with a distant rumble of eight-cylinder thunder before you have to slow up rapidly for fear of getting points on your licence.
The Americans have been regularly criticised over the years for sending us cars that roll and squeal around bends; this car is not guilty (as far as could be sussed out in safety).
If the Camaro's looks make the jaw drop, then buy it. If you don't want noise, get the automatic; otherwise, it sounds like the manual (literally) for you.
Rating: