Audi S line 2.0 TDI Ultra 163PS road test report and review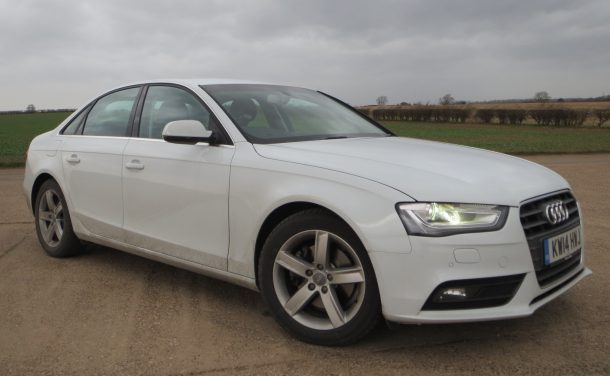 Audi S line 2.0 TDI Ultra 163PS road test report and review: Striking an excellent balance between performance and economy, the Ultra models are very attractive – DAVID HOOPER has been driving one of the latest models.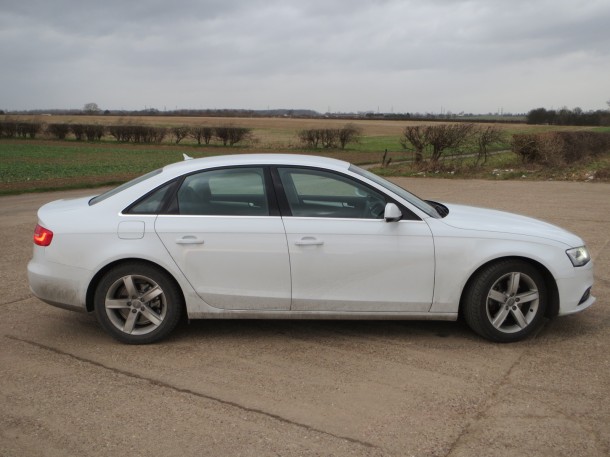 IF YOU'RE looking for a radical looking new car, then the Audi A4 will probably not be for you – they really don't change very much from one model to the next, they just evolve, subtlely.
But as someone once said, if it ain't broke, don't fix it, and the Audi A4 definitely ain't broke. Sit in the car, shut the door, open the glovebox and have a good fiddle with the switches and you'll realise one thing – it oozes quality. Everything feels beautifully tactile and a sheer delight to interact with.
Sit behind the wheel and you're met by a familiar cockpit, but that too evolves from model to model, improving with every new launch, adding equipment and providing a plethora of information to assist the driver in making the most of their car, whether it's eeking out the maximum miles per gallon that you can, or enjoying the drive to the full.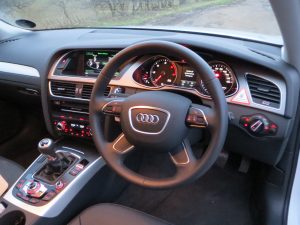 This week's test conducted in early January saw the car arrive wearing its winter boots – and a sticker on the dash to remind you of the different tyres and correspondingly lower recommended top speed of what is still a pretty academic 130mph.
A big thing in Europe, winter tyres are becoming more popular in the UK year on year as people cotton on to the idea of actually being able to get to where they want to go when the weather turns nasty.
With bigger, blockier tread patterns and softer rubber compounds which allow the tread blocks to flex, clearing snow and ice prefer lower operating temperatures. I know several people who make the swap from their usual tyres in mid-October, or once the temperature drops to below 7 degrees.
On the road, you can feel the difference, especially if you push the car into a corner, or tight bend, or try and accelerate quickly off a roundabout with a bit of negative camber – you'll notice the traction control light flashing at you on the dash as the ABS and traction systems dial out the wheelspin, and the handling feels a bit "squidgier" on the softer tyres when the limits are explored, but I doubt most drivers would ever notice very much difference.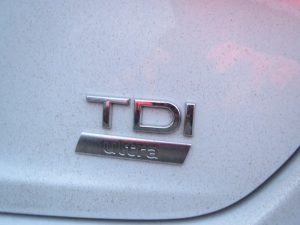 This is the acclaimed Ultra model, boasting low C02 emissions of just 109g/km, but is still capable of posting impressive performance figures thanks to its sensible 163PS and 400Nm torque – 0-62mph in 8.3 seconds and a top speed of 140mph, with plenty of grunt in the mid-range, just where you want it for overtaking.
This engine pitches the A4 headlong against the best of the German bunch, the Mercedes C-Class and the BMW 320d Efficient Dynamics, which all tip in just over the 100g/km mark.
For such low C02 emissions, the performance is impressive, but the miles per gallon figures less so if you drive "normally", although in a steady run I did manage to get a figure just shy of 55mpg in considered A road driving, which is pretty good, but at motorway speeds the car returned less, and during my week at the wheel, which covered in excess of 550 miles, the car averaged 47.8mpg overall.
The A4 can hold its head up with the best of its rivals in quality and performance terms, and when driven gently, can be impressively economical, but not at the expense of providing an enjoyable driving experience. The A4 Ultra is an impressive all-rounder.
Rating:





Also read our review of the new Audi TT Coupe S line.
Or how about the Audi Q3?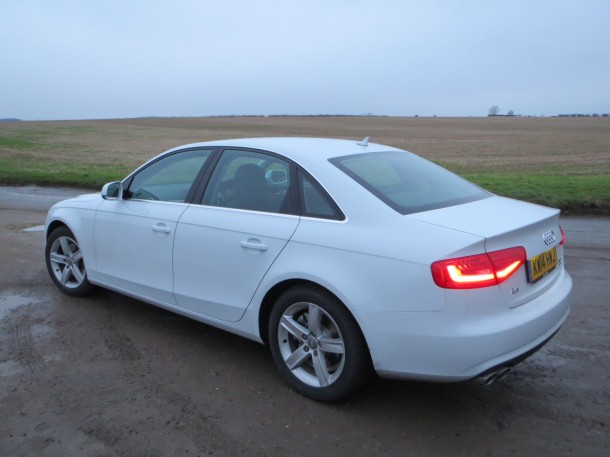 THE VITAL STATISTICS
MODEL: Audi S line 2.0 TDI Ultra 163PS
AUDI A4 RANGE: From SE Technik 1.8 TFSI 120PS (£25,685) to Black Edition Pl 3.0 TDI 245PS q S tron (£41,050).
ENGINE: 1968cc, 163PS four-cylinder diesel engine, driving front wheels through 6-speed manual gearbox.
PERFORMANCE: Top speed 140mph. 0-62mph in 8.3 secs.
ECONOMY: City: 56.5mpg.
Country: 67.3mpg.
Combined: 67.3mpg.
Wheel World test average: 47.8mpg
CO2 EMISSIONS: 109g/km.
FUEL TANK: 61 litres.
INSURANCE: Group 26.
PRICE: £31,175.
WARRANTY: 3 years/60,000 miles.
WEBSITE: www.audi.co.uk
• All data correct at time of publication.