Nissan Qashqai n-tec+ 1.2 DIG-T 115PS road test report and review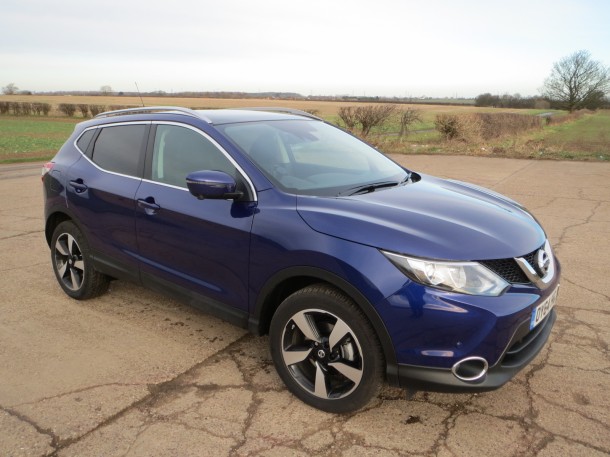 Nissan Qashqai n-tec+ 1.2 DIG-T 115PS road test report and review: With a 1.2-litre engine, you might think the Nissan Qashqai is cheap to run, but just how economical is it? DAVID HOOPER has been finding out.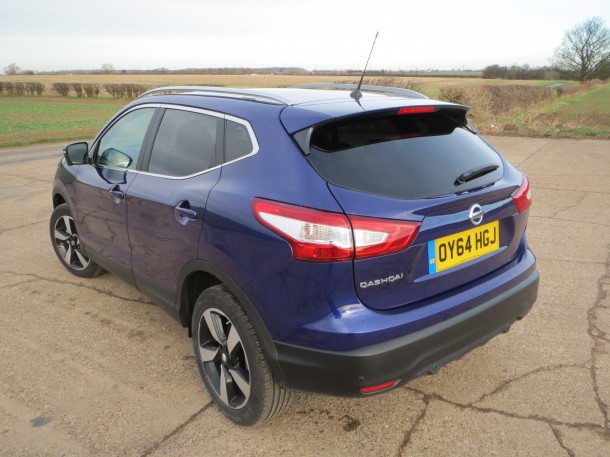 THE Nissan Qashqai has been around since 2007 in its various guises and while always having been a worthy presence in the mid-sized SUV market, I've always thought it to be a bit ordinary – it's never really stood out. But those comments can't be levelled at this new model – it looks superb, really eye-catching – at least, it certainly caught my eye when I spotted the first few examples on the roads. The styling is now distinctly sharper and more angular than the previous model, with well defined styling lines on the bonnet, leading down to the more purposeful front grille which features prominent LED daytime running lights to complete this impressive makeover that would make any supermodel proud. The work on the Nissan Qashqai has been so much more than a nip and a tuck!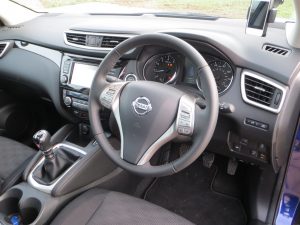 The Nissan Qashqai is an important car for the UK as it's built at the huge Nissan factory in Sunderland which employs thousands of people. I was lucky enough to have a tour a couple of years ago and the way these cars are assembled is hugely impressive. The Juke is also built there, so it's good to see them both selling in their thousands in the UK, Europe and beyond. Inside there has also been a huge step forward in design terms with the interior now having a much classier feel. With clear instrumentation, thoughtfully laid out controls and plenty of storage space around the cabin, the new Qashqai is easy to live with on a day-to-day basis. Our test car was equipped with many of the latest toys which are quickly becoming standard on mid and upper range models – parking sensors, reversing cameras and systems which monitor the traffic in front and alert the driver if you're about to have a collision, or bleep at you if you drift out of your lane on a motorway.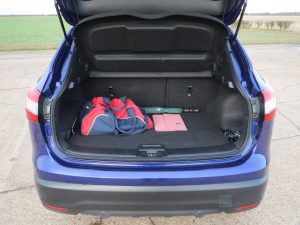 Sat nav, Bluetooth phone connectivity, USB connector in the central armrest, 12V charging sockets and cruise control are all part of the inventory on this n-tec+ model, but I particularly liked the large glass panel which made up much of the car's roof. It could be covered with an electrically operated screen, but it really allows the light to flood in on a gloomy winter's day and I missed it when the car went back. However, the engine is perhaps one of the most interesting features on this car – it's tiny – just 1.2-litres – but it works well. Yes, it lacks a bit of torque, particularly at lower speeds and needs to be worked towards the upper end of the rev range to find the performance, but most of the time it just does what it needs to do and is surprisingly able. It cruises quietly and even with a full complement of people on board, didn't seem to struggle, although it did require a few more gear changes than a more powerful unit would need. Economy is reasonable, during my test the Qashqai returned around 38mpg on a steady run, but keeping up with motorway traffic can see that figure drop away considerably which was a bit disappointing. The payback is with low C02 emissions, at just 129g/km so the running costs are kept down with road tax costing just £105 per year. The interior of the Qashqai is roomier than its predecessor and its boot is bigger. The rear seats fold down in a 60/40 split, to expand the car's luggage capacity, but the boot is a decent size, and comes with a handy "false floor" which provides split level storage for things you don't need so often, but like to have in the car. The Nissan Qashqai has always been a good, reliable car and now it's stylish as well – I believe that will help it win yet more sales in this fiercely competitive market sector. Rating:





THE VITAL STATISTICS MODEL: Nissan Qashqai n-tec+ 1.2 DIG-T 115PS. NISSAN QASHQAI RANGE: From Visia 1.2 DIG-T 115PS (£18,265) to Tekna 1.6 dCi 130PS 4WD (£28,500). ENGINE: 1197cc, 115PS four-cylinder petrol engine, driving front wheels through 6-speed manual gearbox. PERFORMANCE: Top speed 115mph. 0-62mph in 10.9 secs. ECONOMY: City: 50.4mpg. Country: 57.6mpg. Combined: 50.4mpg. CO2 EMISSIONS: 129g/km. FUEL TANK: 55 litres. PRICE: £22,250 WARRANTY: 3 years/60,000 miles WEBSITE: www.nissan.co.uk • All data correct at time of publication.