Nicola Adams becomes ambassador for Hyundai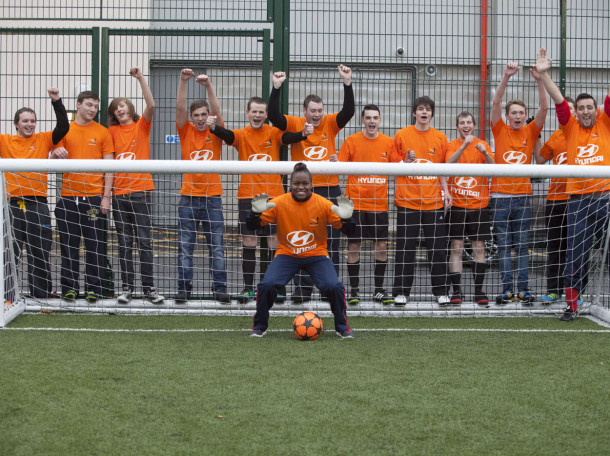 THE gloves are off for Hyundai and Nicola Adams MBE.
But don't get excited, they're not coming to fisticuffs. British boxer Nicola, an Olympic gold medallist, has become a brand ambassador for the Korean company.
Nicola picked up the first Olympic women's boxing gold medal at the London 2012 games and will support Hyundai's CSR initiatives, including a partnership with Street League and the company's own Skills For The Future programme.
The 31-year-old boxer's ambition and fortitude have marked her out as an inspirational character, and the perfect ambassador to reflect Hyundai's commitment to supporting youth education, training and future employment prospects – all of which are at the core of the Skills for the Future programme and Hyundai's partnership with Street League.
Adams, who recently took delivery of a Hyundai Veloster Turbo, said: "Being an ambassador for Hyundai will allow me to gain first-hand experience of how its initiatives help young people who are not in employment or education, to develop crucial skills to support them in the job market, and to better themselves."
Tony Whitehorn, president and CEO, Hyundai Motor UK, said: "Having a talent such as Nicola as an ambassador for Hyundai fits perfectly with our initiatives and training programmes in the UK.
"Our support of Street League and our own Skills For The Future programme provides real opportunities for disadvantaged young people. Nicola's achievements and attitude are inspiring for future generations."
Skills for the Future aims to bridge the skills gap between education and the demands of the job market,supporting 15-18 year olds in vocational education.
Hyundai volunteers share their real-life work experiences with participating students who are developing their own business plans. The three-year programme aims to reach 10,000 students in 15 countries, working with 400 Hyundai volunteers.
Hyundai has partnered with Street League to focus on developing the skills and leadership abilities of young people through a unique programme of football-based activities.
Established in 2012 to have a positive effect on the lives of young people and their communities, the partnership includes Hyundai's donation of £50,000. Adams' first job was to launch the latest Street League Academy in Liverpool, which has been directly funded by Hyundai Motor UK.
Other ambassador news at; http://www.hyundai.co.uk/about-us/ambassadors