Keep an eye on designated drivers!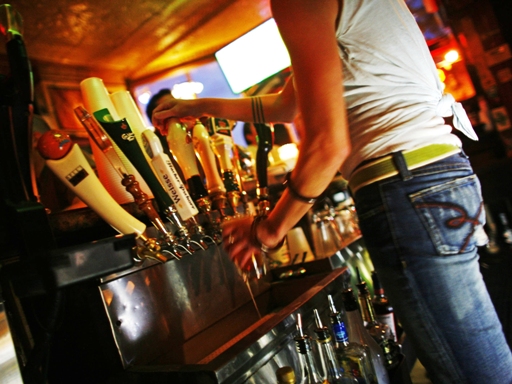 PEOPLE are urged to have a good time this festive period, but to also think of others, especially designated drivers.
And they are being encouraged to stand up to 'designated drivers' who they see at parties or other places where drinking is going on, who clearly go over the drink-drive limit.
A recent survey has shown that this would be a popular stance to take.
Road safety charity Brake and Direct Line are appealing to partygoers to help prevent Christmas tragedies by standing up to designated drivers who break their promise by drinking alcohol. This puts their passengers and other road users at risk.
Research released by Brake and Direct Line, shows a huge shift in public attitudes towards drink driving over the past decade. While the vast majority of drivers now subscribe to a zero tolerance approach to alcohol and driving, in line with Brake's advice, a minority continue to cause enormous risk by driving after drinking – and passengers are struggling to stand up to these drivers.
The survey of 1,000 drivers across the UK found:
Two-thirds of drivers (68 per cent) won't drive after having a drink, compared to less than half (49 per cent) a decade ago. The remaining one-third (32 per cent) admit driving after drinking some amount of alcohol, or the morning after having a lot to drink, in the past year;
One in ten (10 per cent) admit driving after drinking so much that they think they were certainly or potentially over the legal limit in the past year;
Four in five (81 per cent) never drive first thing in the morning after drinking a lot of alcohol, up from 72 per cent a decade ago;
While more and more drivers are committing to zero tolerance, passengers are struggling to stand up to drink drivers. Only one-third (36 per cent) said they would refuse to get in the car if their designated driver had been drinking. One in eight (12 per cent) say they have potentially or definitely been a passenger with a driver who was over the limit in the past year.
In 2012, 280 people were killed and 1,210 suffered serious injuries in crashes caused by drivers over the drink drive limit. It's estimated a further 65 deaths are caused annually by drivers who have been drinking but are under the limit. These deaths and injuries cause a huge amount of pain and suffering to those involved and the families left behind, many of whom are supported by Brake's support services for bereaved and injured road crash victims.
Brake is calling for the Government to catch up with research and public attitudes by reducing the legal limit to 20mg alcohol per 100ml of blood — effectively zero tolerance. This would send a clear message, in line with research, that driving after any amount of alcohol significantly increases your crash risk. Evidence indicates lowering our limit would help reduce the casualties that continue to result from drink driving.