Used car shortage pushes values upwards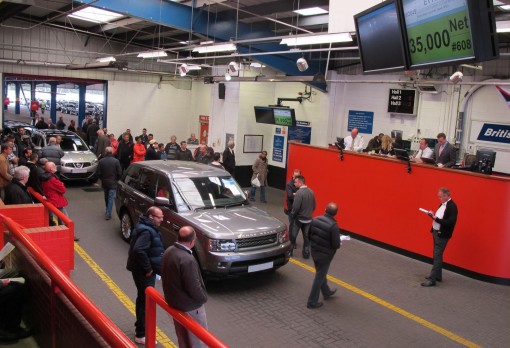 A comparative shortage of used cars is pushing used car values up according to a report from British Car Auctions.
Compared to last year, values are almost 10 per cent higher in July the latest Pulse Report claims.
The increase is apparent in the fleet, lease and part-exchange market sectors, creating improvements in values of up to 15 per cent compared to the same month last year.
BCA's figures show that average car values increased to £6,180 in July from £5,964 in June.  Fleet and lease values reached another new high point, averaging £8,053 – up just £11 from June's figure – but still the highest monthly value on record.  Part-exchange values posted a £75 month-on-month rise, to reach £2,949 – also the highest average value on record since Pulse began reporting.  Nearly-new values improved by £780, largely as a result of changing model mix in this low volume sector.
Across the board, used cars averaged 96.94% of CAP Clean in July, up by nearly a point compared to June, while average age and mileage both fell marginally over the month, to 62 months and 59,000 miles.
BCA's Communications Director Tony Gannon commented "It might seem counter-intuitive to report that used values have apparently climbed so sharply year-on-year, despite the continued challenging economic situation and relatively weak retail environment.  However, supplies reaching the wholesale used car market are quite significantly down on the peak seen four to five years ago.  The combination of lower new car sales and the tendency for vehicle owners to extend their replacement cycles simply means less stock is available to be sold."
"The real shortage is of good quality, ready to retail used cars, which is leading to fierce competition and generally rising values for the best examples reaching the remarketing arena.  Dealers need cars to sell and they are increasingly looking at online routes to increase their stocking options.  BCA are seeing rising volumes being sold via our Bid Now, Buy Now and e-Auction channels, alongside our well-established Live Online service.  This stock shortage is a long term issue and is unlikely to change until new car volumes pick up significantly and the economy improves enough to generate a bigger churn of vehicles in the marketplace.  This doesn't diminish the effect of the typical seasonal pressures, of course, and there will be the usual volume uplift in September and October that sellers should be planning for now."
Fleet & lease cars averaged £8,053 in July, up just £11 month-on-month but the highest average monthly value recorded since Pulse began reporting in 2005.  CAP performance improved by just over half a point compared to June with average age and mileage rising marginally over the month.  Performance against original MRP (Manufacturers Retail Price) improved by over a point to 40.7%.
Year-on-year, the fleet & lease sector recorded a significant 15% uplift (compared to the 13.7% seen last month and the 7.9% rise in May), with CAP comparisons improving by 1½ points.