Games makers make a play for Olympic BMWs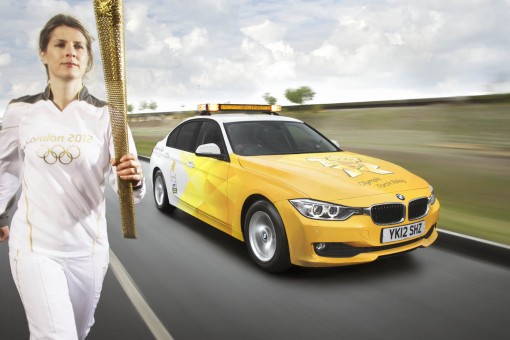 AFTER supplying nearly 3,000 cars to London 2012 for the Olympic and Paralympic Games this summer, BMW UK is now turning them into gold for their used cars business.
The cars are being offered with discounts, low rate finance, extended service and longer warranties in a special package to the 70,000 games makers volunteers who made the events such a success.
BMW UK marketing director Chris Brownridge said the idea of offering the cars to the volunteers came as a result of inquiries about the cars from the games makers themselves who saw them ferrying athletes, officials, media and VIPs around the country as well as escorting the Olympic flame around Britain.
"We have been working with LOCOG and our dealer network to retail these cars as a special package for the Games Makers and we have sold half of the Olympics' fleet already," said Mr Brownridge.
"It has proved a very popular idea and in two days we sold 400 cars and I don't think we will have a problem selling the remainder."
Interest in the cars has come not only from the UK, but as far afield as Argentina, where patriotic fans made enquiries about buying the actual cars used by their country's athletes and seen on local television stations during the events.
BMW UK has done a special deal on the cars which packages all the lower-rate finance, servicing and warranty in a single payment for the cars and works out cheaper than taking them out individually.
"Some thought we would have trouble disposing of the Olympic fleet in an orderly manner after the games but we have a good used car programme," added Mr Brownridge.
"Our cars are highly valued as used models and we employ about 8,000 people in the UK who run company cars so we were able to manage their replacements very well and offering the Olympic fleet to the games makers proved very popular."
With good September sales behind it, BMW UK is also going to make a push later this month with part-exchanged models taken in for the 62-plated new models.
"For two weeks in late October we will offer customers BMW Approved Used models with a choice of a five years servicing package or two years' full warranty, which are more than they normally get with our best used cars," he added.
The service and warranties are also transferable to subsequent owners so will help them sell-on the vehicle within the period covered by the agreements.
Mr Brownridge said that used cars were a major part of their dealers' business income and for every four new cars sold they also retailed three used models, which is a particularly high ratio. Last year British dealers resold about 100,000 BMW Approved Used cars.
Over the last three years, BMW UK has seen more customers downsizing to smaller models but at the same time they want high specifications and lower emissions but also expect the performance associated with the brand.
To meet this trend in September BMW introduced more 3-Series derivatives, including the latest Sports Touring and Active Hybrid 3, as well as developing its 1-Series with a lower entry priced 114 and put a 2.0d engine in the 5 Gran Tourismo.
At the same time it has added the 6-Series Coupe to the Convertible models series and at the end of next year it will introduce the electric i 3 before early in 2014 adding the plug-in hybrid i 8 to its price lists.