Caterham's magnificent Seven is extreme track car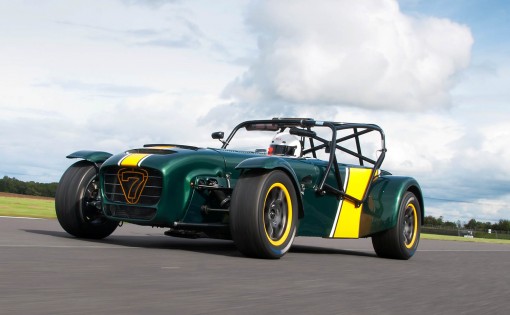 BRITISH road and race car manufacturer Caterham has developed its most extreme race-ready Seven to date – the Superlight R600.
The new supercharged incarnation of the Seven will represent the top echelon of the Caterham racing spectrum in the Superlight R600 Championship from 2013.
Powered by a supercharged 2.0-litre Ford Duratec engine producing 275bhp, the R600's dedicated championship will further extend the Caterham's Motorsport ladder, currently topped by the R300 series.
The R600 race car, which costs £44,995, will be the first Seven ever to feature forced induction technology, making it the fastest ever production Seven.
Caterham is expecting at least a 16-car grid for the debut championship season in 2013, with 30 cars anticipated to compete the following year.
Simon Lambert, the brand's motorsport and technical chief, said: "As the fastest Seven we've ever built, this will provide our existing R300 racers with a real step up and a new and exciting challenge, even for experienced drivers.
"The R600 represents an increase in aggressiveness, although the linear power delivery of the supercharged engine makes it superbly driveable."
The latest variant of the Seven can be bought as a new car or existing R300 owners can upgrade their vehicles to R600 spec. Exact price will be confirmed in the coming weeks.
As Caterham's brand profile continues to rise, thanks to its addition to the Formula One grid, the company plans to gather together its domestic championships – from the entry-level Academy to the premium new championship – to create festival-style Caterham race days.