Italian Job's Minis top poll of best movie moments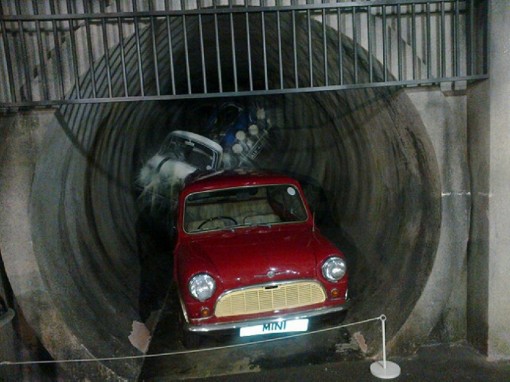 THE car chase from The Italian Job has been voted number one in a poll of favourite movie motoring scenes.
The clip involving a Mini racing through the drains under Turin beat the Dodge Charger chase from the 1960s film Bullitt in the Classic Film Festival poll.
In celebration of the best classic motoring films of all time, more than 1,700 fans voted for their favourites in six categories.
The Italian Job and Bullitt took first and second place in the favourite classic motoring movie category while the Aston Martin in Goldfinger and Mini in The Italian Job were voted favourite classic cars in the movies.
The Triumph in The Great Escape and the Harley Davidson in Easy Rider voted favourite classic motorbikes in the movies.
In the category for the favourite classic vehicle on television the Jaguar MK2 in Inspector Morse came out on top with the Audi quattro in Ashes to Ashes second.
The poll was carried out for insurance specialists Footman James as part of its plans for the Footman James Classic Motor Show which takes place at the NEC Birmingham from November 16-18.
A selection of the top films in each category will be shown as a Classic Film Festival series at Birmingham's Electric Cinema, the oldest working cinema in the UK, in the weeks leading up to show.