Second-hand Ford Puma is still feisty and great fun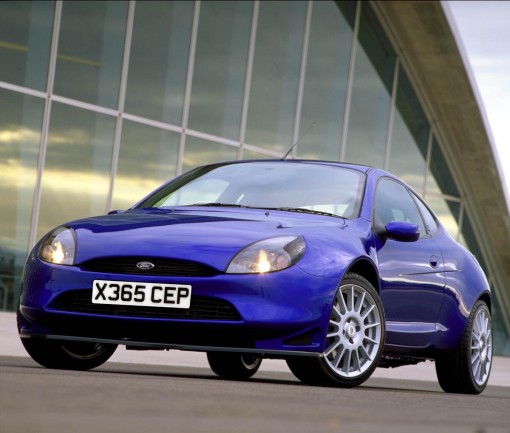 FORD'S fabulous Puma is surely a future-classic, so now is a great time to snap one up before the prices start to rise.
The timeless three-door coupe was based on the well-proven Fiesta platform and was built from 1997 to 2002.
There were three main derivatives, the 1.4i 16V, the 1.6i and the 1.7i 16V, which, with 123bhp would do 0-62mph in 9.2 seconds and had a top speed of 126mph.
There were a few special editions, including the brilliant Ford Racing, which packed 152bhp and would hit 62mph in 7.9 seconds and had a top speed of 126mph. This is the most sought after model by enthusiasts, but because of the nature of this particular beast, finding a tidy, unthrashed car will be like finding a needle in a haystack, but persistance could pay off.
Other special editions included the Black, Thunder and Millennium models.
Featuring Ford's New Edge styling, the Puma was a lively performer and handled superbly.
Because it was based on the Fiesta, it shares most of its major parts with that car, which is great news as there are lots of them and they are cheap to buy, and you don't need specialist main dealers to maintain your Puma as Ford meant it to be.
The Puma comes with a close-ratio gearbox with a lovely alloy gearknob, traction control, alloy wheels, chrome tailpipe, and split-folding rear seats.
Beautifully balanced and tremendous fun to drive, the Puma handles with sporty enthusiasm. The ride quality is surprisingly good, although the Racing version, as you would expect, is set-up a bit harder.
If you want to buy one, check the rear wheel arches which are prone to rusting, and keep an eye out for damage to the front and rear bumpers, which can be costly to repair. Scraped alloy wheels could also spoil the looks of a cracking little car which can now be bought for very sensible money, but shop around, there are plenty of them about.
It's worth paying a little extra for a nice example with good history.