We review the SEAT Mii 1.0 on a week's road test
ROAD TEST REPORT AND REVIEW: SEAT Mii 1.0 3dr
Impressed with SEAT's new small car, DAVID HOOPER enjoys a bit of Mii time.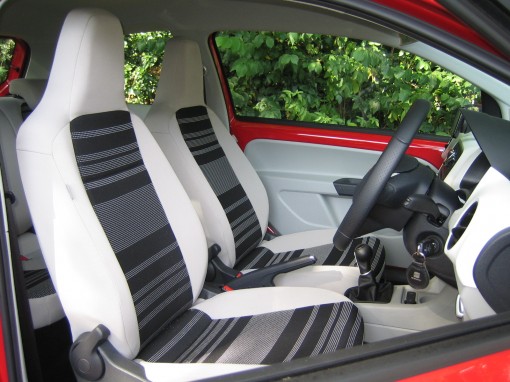 There's nothing quite like a little bit of Mii time
NOT very long ago, city cars were basic little runabouts with rudimentary equipment and dull interiors.
That has all changed now – you only have to glance inside the SEAT Mii to see how far things have moved on. A white dash panel, white trim on the steering wheel and smart material on the seats make this little car a pleasant place to be.
It's well equipped too for the £9,275 asking price, with air conditioning, remote central locking, electric windows and mirrors and even cruise control.
The Mii is really one of the VW Groups's latest set of triplets – its sisters being the Skoda Citigo and the VW Up! A five-speed automatic and five-door versions are also now available.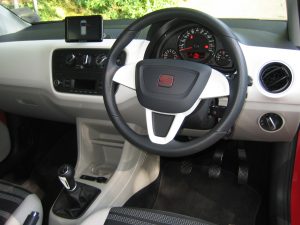 Small cars aren't everybody's cup of tea, especially when you mention three cylinder engines, which is what was hiding under the bonnet of this week's test car, but I challenge you test drive one and not be impressed.
It really is a very impressive piece of kit, surprisingly refined and incredibly capable, offering performance that belies its diminuitive 999 cubic capacity.
It has a sound which reminds me of the Smart models from Mercedes-Benz, so we're off to a good start, but it's the way it drives which blows you away, especially when you spend a bit of time with it.
If you're the type that wants to be zipping past A-road traffic, then clearly, with a 0-62mph time in excess of 14 seconds and only 60PS to call upon, this isn't really the car for you, although progressive gear choices and well-timed runs can achieve clean overtakes, but you have to work for them!
The Mii is much more suited to urban life, but is more than capable of coping with motorways. I was hugely impressed by how quiet and refined it actually is at 70-80mph.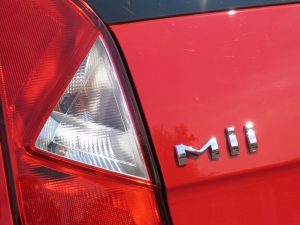 Around town it can make use of the smallest of parking spaces which was actually really appreciated after spending an extended period with a large estate car which was difficult to park on the street. The Mii is also surprisingly comfortable and has good road manners, soaking up the bumps with the same competence as much larger cars.
It has a tight turning circle, and is nippy enough in the traffic, but perhaps the best thing is its miserly fuel consumption, which can't help but please when you see figures in the mid-50s to the gallon with absolutely no effort. Try to drive economically and you can get into the 60s.
There were two trip meters on my test car's computer which came as part of the £530 Convenience Pack which also included the cruise, front fog lights and rear parking sensors. One records short journeys and one continues recording the car's performance until it is reset. The info stored in there revealed an average of 51.6mpg over a distance of some 400 miles – which in the case of this particular included a considerable amount of motorway work, so it's all good stuff.
Sitting atop the dashboard is a Navigon gadget which operates as a sat nav, trip computer, telephone interface, or can display a digital rev counter and temperature gauge which can entertain your passengers for a while. It costs around £300 extra, but I think is worth the money.
So if you fancy a little bit of Mii time, there's really very little to dissuade you from taking your SEAT at the wheel of this excellent small car.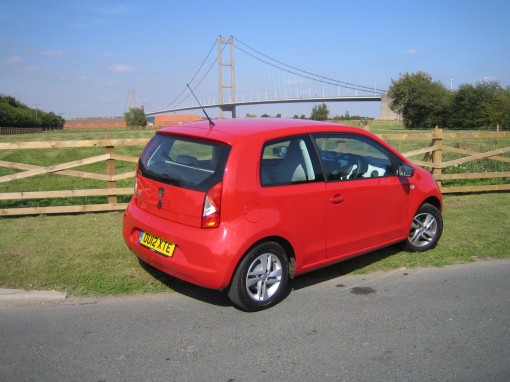 Rating:





THE VITAL STATISTICS
MODEL: SEAT Mii 1.0 12V 60PS Petrol.
SEAT MII RANGE: From S 1.0 3dr (£7,925) to SE 1.0 Auto 5dr (£10.890).
ENGINE: 999cc, 60PS three-cylinder petrol engine, driving front wheels through a 5-speed manual gearbox.
PERFORMANCE: Top speed 99mph.
0-62mph in 14.4 secs.
ECONOMY: City: 50.4mpg.
Country: 72.4mpg.
Combined: 62.8mpg.
Fuel tank: 35 litres.
CO2 EMISSIONS: 105g/km.
INSURANCE: Group 1E.
PRICE: £9,275.
WARRANTY: Three years/60,000 miles.
WEBSITE: www.seat.co.uk
• All data correct at time of publication.
www.seat.co.uk
CLICK HERE and "Like" our Facebook page for regular updates and follow us on Twitter