Land Rover Defender 'is a true motoring icon'
Like chalk and cheese, DAVID HOOPER enjoys a brief drive in two of Jaguar Land Rover's latest models.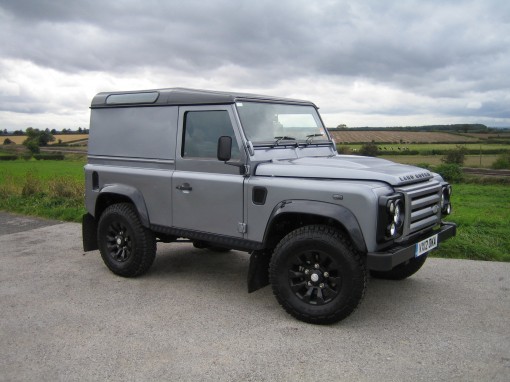 THERE aren't many cars which can truly lay claim to being iconic, but this is one of them – the Land Rover Defender 90.
It's up there with the Mini and the Beetle as cars which changed the world.
The Land Rover Defender 90, with its heritage which dates back more than 60 years, has found its way to the four corners of the world, and in many cases back again. It has seen service in the armed forces of countries around the world and carried countless expeditions to the planet's most far-flung places. It's even transported Royalty – our own Queen still owns one.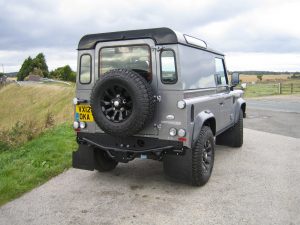 So it was about time I drove the latest version, which is exactly what I did when I had a short drive in this modern take on a motoring classic during a Jaguar Land Rover driving day.
It looks brilliant and this particular example, with its Orkney Grey colourscheme and contrasting black wheels, is very smart.
Inside, Ebony leather and cloth seats provide a great vantage point, and power comes from a 2.2-litre diesel engine with 122PS.
Although this is a modern take on a classic, to describe it as refined might be stretching things a bit too far, but it's certainly characterful.
The steering is wonderfully vague, but these days comes with power assistance, it has a six-speed manual gearbox, and a proper low range system for tackling the tricky stuff, which is where it comes into its own and still has few rivals.
It can wade through water up to 50cm deep, and has approach and departure angles of 47 degrees for serious off-roading.
It takes a little while to get used to the Defender, but when you do it's a sheer delight to drive, with a retro flavour all of its own.
This particular model cost £27,895 on the road, including VAT.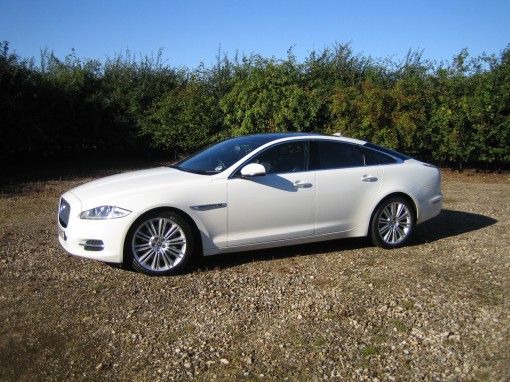 The other car I drove briefly, was a complete contrast to the Defender – Jaguar's latest XJ in the plush Portfolio specification.
Powered by a 3.0-litre V6 supercharged petrol engine, it is as smooth as they come, but with a price tag of nearly £73,000, costs almost three times as much as the Defender, which does make you think.
Sitting on 20in Kasuga wheels, and sporting brilliant white paintwork, or Polaris White, as Jaguar call it, the XJ certainly stands out from the crowd.
It is fitted with Jaguar's latest eight-speed automatic transmission, which has helped improved economy up to 30mpg, but that's probably so long as you don't exploit its performance potential of 0-62mph in a sports car rivalling 5.7 seconds and a top speed of 155mph.
Options on this particular model included an Illumination pack which costs an extra £1,000, a rear seat comfort pack at £2,750, an entertainment pack at £1,170 and an electric rear window sunblind, which costs a whopping £305!