Volvo's hi-tech gadgets reassure in bad weather
ROAD TEST REPORT AND REVIEW: VOLVO XC60 DRIVe SE Lux Start/Stop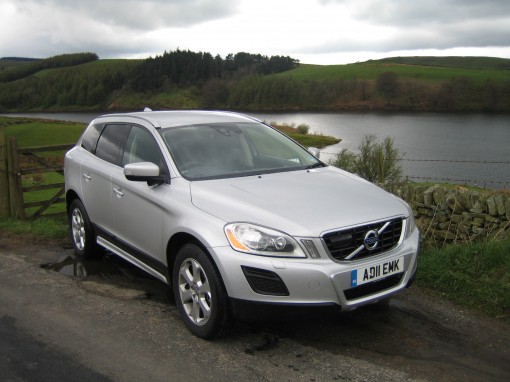 In appalling driving conditions, some of the latest in-car tech proved its worth. Motoring Journalist DAVID HOOPER, editor of wheelworldreviews.co.uk, explains how the latest cruise control system came into its own.
MY time with this Volvo XC60 coincided with a trip across the Pennines in some of the worst rain I have had the misfortune to drive in for quite some time.
It was so bad that at one point, the car was literally floating across the M62 after hitting a large puddle of standing water in Lane 3. Fortunately there were no major dramas, other than a slightly nervous twitch from the driver (me), but it did get me thinking again about the merits or two or four-wheel-drive vehicles and their respective pros and cons.
Thi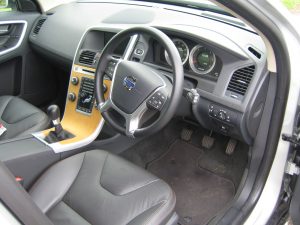 s particular XC60 is driven by its front wheels only (other XC60s are available with four-wheel-drive), the idea being that people like the chunky 4×4 looks, but don't necessarily feel they need to drag the extra weight of a permanent four-wheel-drive system around in a car which is no more likely to venture off road than a Ford Fiesta.
Therein, however, lies a bit of a misconception, amply illustrated by my car almost turning into a hovercraft when it hit a large puddle of water on a busy motorway – 4×4 systems aren't just for those who like to head, quite literally, into the hills – they offer passive safety benefits in the form of improved grip and traction on vehicles which will never venture beyond the white lines marking the edge of a carriageway.
Volvo has largely built its reputation on safety and this particular model was packed with some of the latest gadgets which, on my long, wet trip west, had me pondering anoth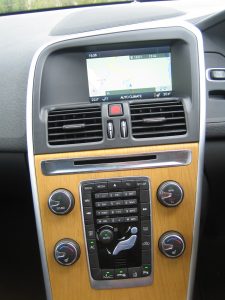 er burning question – just how much longer will it be before cars really will be driving themselves, especially on motorways? City Safety, for example, detects and hopefully prevents, or at least reduces an impact, in town, by monitoring the car in front. If it stops unexpectedly and you as the driver fail to react in time, the car will intervene and brake for you, bringing the car to a complete halt and no doubt waking you up in the process.
Cruise control is another clever bit of kit which maintains a preset speed on the open road, but the latest systems have taken this to the next level, by adding camera or radar units to the systems, so now the car "looks" for other vehicles in front and if you catch one up, it will automatically slow your car down to match its pace, and then maintain a safe gap, which the driver can adjust, depending on prevailing conditions.
With spray causing a haze of impenetrable mist ahead, I activated the cruise control system and set the range to its longest distance ahead, and although I didn't rely on it of course, I did find it a reassuring extra line of defence should anything unforeseen unfold in the mist up front.
The front-wheel-drive XC60 features Volvo's DRIVe technology and this model came with a Stop/Start system to switch the engine off in traffic and a six-speed manual gearbox, which was a precise unit to operate. That lovely five-cylinder rumble from the engine is alm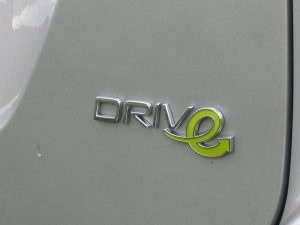 ost unique to Volvo, and is capable of returning up to 57mpg, but on my test, overall the car achieved around 41mpg through a variety of driving conditions, whilst emitting 149g/km of C02.
With almost as much rain the following day, instead of tackling the M62 again, I came back from Cheshire through the Peak District where even in the rain, the views are spectacular, and I couldn't resist a photo opportunity in the Goyt Valley, with the reservoir in the background.
On a damp day, the Volvo's leather seats kept me warm and comfortable, and the optional DVD system in the back of the car is great for keeping kids of all ages entertained on long trips – and each can have their own set of headphones.
The XC60 range is huge, so there's bound to be a model to suit most tastes, with prices starting from £27,650.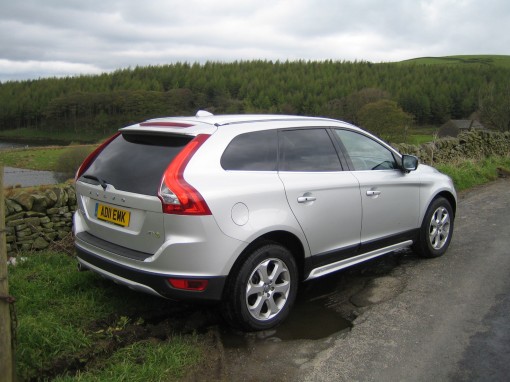 Rating:





THE VITAL STATISTICS
MODEL: VOLVO XC60 DRIVe SE Lux Start/Stop.
VOLVO XC60 RANGE: From D3 DRIVe ES Start/Stop 5dr (£27,650) to T6 AWD R-DESIGN Geartonic Premium 5dr (£40,275).
ENGINE: 1984cc, 163bhp five-cylinder engine, driving front wheels through 6-speed manual gearbox.
PERFORMANCE: Top speed 124mph.
0-62mph in 10.3 secs.
ECONOMY: City: 40.9mpg.
Country: 57.7mpg.
Combined: 49.6mpg.
Fuel tank: 70 litres.
CO2 EMISSIONS: 149g/km.
INSURANCE: Group 30.
PRICE: £32,300.
WARRANTY: 3 years/60,000 miles.
WEBSITE: www.volvo.co.uk
• All data correct at time of publication.
CLICK HERE and "Like" our Facebook page for regular updates and follow us on Twitter