Decadent Mercedes R350 'dares to be different'
Offering decadent luxury, IAN LAMMING says Mercedes R350 CDI dares to be different.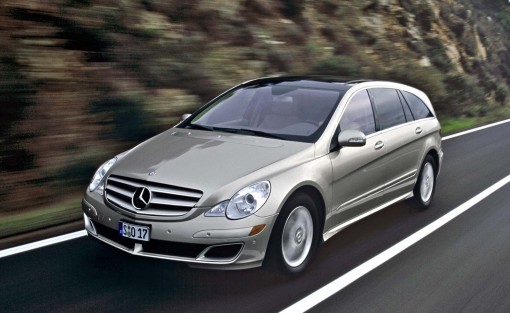 WHEN a manufacturer hits upon a great idea, we all breathe a collective 'oh yeh' and it seems so obvious.
Not everyone wants a massive macho mud-plugger but they may still need many of its attributes.
They want size, space, all wheel drive, all the things SUVs offer, but they have no pretensions. They are never going to go off road so why look like an off-roader.
And the R Class doesn't; it looks like a…well…an R Class; a sort of shooting brake cum people carrier cum pumped up estate car.
What you get is unbridled, unparalleled, unadulterated luxury. It drips goodies, it oozes class. You simply can't fail but be impressed.
The cabin is like that of a luxury jet, swathed in leather, boasting cutting edge technology and encapsulating a motoring serenity second to none. It's a car you look forward to being in even after clocking up serious mileage.
In fact even at journey's end we piled in the back to watch DVDs on the excellent in-car entertainments system. If we had more passengers and had cause to use the seven seats we would have had a home cinema – brilliant.
But it is a car –albeit a posh one – and in the automotive world it is a beauty. The R350 comes with a six-cylinder 3.0 litre turbo diesel, figure that out.
This creamy smooth V6 pumps out a walloping 265PS making the big R a flyer, a cruiser, a climber. Big car, yes, but it will crack 62mph in 7.7 seconds; you getting the drift?
Yet throttle back, take it easy, chill and you can easily get 33 miles per gallon, which is astounding.
Ride and handling lend themselves to comfort. But this is still a Mercedes so it makes a great driver's car and grip is tenacious thanks to the all wheel drive. The autobox is also sweet and operated with an American-style column shift.
R Class is unique offering every good element of motoring there is all wrapped up in a gloriously decadent package. It dares to be different but, like all great plans, it seems obvious now.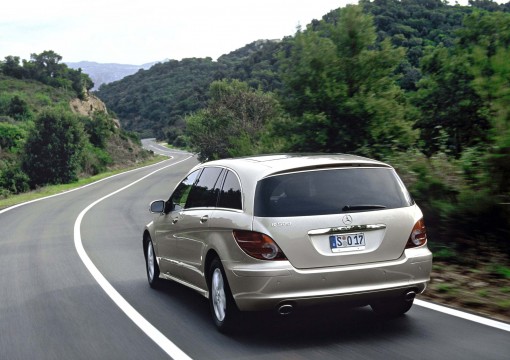 Rating:





THE VITAL STATISTICS
Model: Mercedes R350 CDI
Engine: 3.0 litre turbo diesel
Drivetrain: seven speed automatic
Power: 265PS
Top speed: 146mph
0-62mph: 7.7secs
Insurance group: 48
Miles per gallon (combined): 33.2
CO2 (g/km): 223