Horsing around with new Peugeot thoroughbred
ROAD TEST REPORT AND REVIEW: Peugeot 508 RXH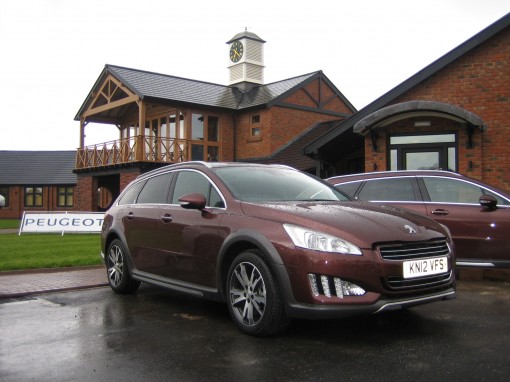 It's not every day you get the chance to horse around in a car at state-of-the-art stables owned by a millionaire footballer, but that's exactly what happened during the launch of Peugeot's 508 Hybrid. wheelworldreviews editor DAVID HOOPER explains what it was all about.
DRIVING a car through stables which are home to valuable racehorses may not sound like the best of ideas, but that's exactly what I did during the launch of Peugeot's new 508 RXH.
The highly-strung thoroughbreds would not have taken kindly to a normal car being road tested within a couple of feet of their noses, but these were no ordinary cars – they were hybrid cars, and for our slow test drive through the Manor House Stables we had locked them into Electric Vehicle mode and moved almost silently between the two rows of horses.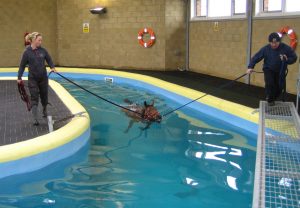 Far from being disturbed by the presence of a sizeable estate car in their midst, the horses were inquisitive, and tried to stick their noses through our open windows!
Further excitement was to come when we tested the Peugeot Hybrid's 4×4 system on very wet grass after days of heavy rain, running alongside the racehorses taking their daily exercise on purpose-built gallops – quite an experience, as the video shows.
Located in Cheshire, around 15 miles from Chester, Manor House Stables is owned by England football star Michael Owen and his business partner Andrew "Bert" Black, who have teamed up with top trainer Tom Dascombe. A huge investment has seen the development of a swimming pool for horses and an equine veterinary centre, and it was a real treat to see a horse taking a dip in the pool, which can also be used for treating and training injured horses. We also met Switcharooney, the horse owned by another fairly well-known footballer and his wife, Mr and Mrs Wayne Rooney.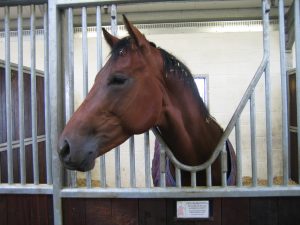 The team have ambitious plans to make it one of the best racehorse facilities in the country and having already trained over 100 winners and claimed in excess of £1-million in prize money, so it seems they are galloping in the right direction.
The main attraction however, was Peugeot's latest new car, the company's fourth launch of the year for the French carmaker which is doing rather better than many of its rivals at present. It is the second vehicle in the range to feature diesel hybrid technology, following on from the 3008 Hybrid4 which was a world first and one I reported on recently. You can read the report here: http://wheelworldreviews.co.uk/road-tests/will-peugeots-new-3008-hybrid4-be-a-roaring-success/
Sharing the same powertrain as the 3008 Hybrid4, the 508 RXH is based on the excellent SW model, but thanks to its four-wheel-drive ability competes with the likes of the Audi allroad and the Volvo XC70.
Externally, there's the first use of the Peugeot "claw" represented by its daytime running lights, a raised ride height and plastic mouldings along the sides of the car to protect its wheelarches, but it's under the skin where all the clever stuff is to be found.
Up front is a 163bhp diesel engine, which is connected to a 27kW electric motor driving the back axle. The two work in harmony to provide anything from a fully electric vehicle to a reasonably potent car with up to 200bhp on tap, when both power sources combine their efforts. A top speed of 132 and 0-62mph time of 9.5 seconds are available. The car's battery is recharged on the over-run, or when coasting, gathering up energy which would otherwise be wasted to re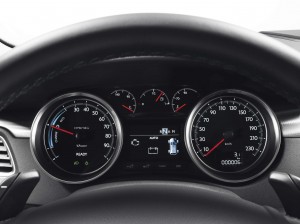 plenish the on-board battery.
As with all hybrids claims of high mpg figures abound (up to 69mpg in this case), and with skilful driving may be achievable, but in real world driving conditions, we could only manage 41.5mpg on the first leg of the trip, and 44.3 on the return, figures which can be easily bettered by any number of conventionally powered cars.
However, if you are a company car driver, which around 90% of RXH buyers are expected to be, it suddenly makes a huge amount of sense. The entire cost of the car can be written off against tax in the first year. Add to this very low BIK costs, exemption from the HMRC 3% diesel surcharge (as the HYbrids are not solely powered by a diesel engine), C02 emissions from 107g/km and Congestion Charge exemption and you begin to get the picture.
So financially it makes sense, but what's it like to drive? The car cruises well enough once up to speed, and watching the graphic on the dash showing what the different power sources are doing is always fascinating, but the 6-speed EGC sequential manual gearbox isn't the smoothest, often giving an extended pause between gearchanges which could and should be better. I also noticed a long delay between demanding power, and actually getting it on some occasions when trying to accelerate in traffic. When you lift off the throttle, you c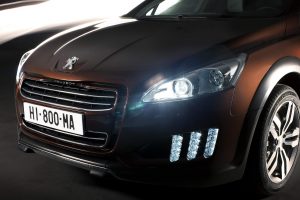 an feel the electric motor gathering energy for the battery, which also takes a bit of getting used to, but more familiarity with the car would be beneficial, I'm sure.
Inside, you have everything you would expect in a high-end car – the model I tested even had a panoramic glass roof, which I always like, so it will be interesting to see how well it sells.
A saloon version of the 508 Hybrid4 will go on sale in June.
In what the company admits are difficult times for everybody, Peugeot has been doing better than most, with its sales up 3.2% in a market which is only up 1% overall.
Its 107 models are up 28% on last year, the 308 is up 33% and the 3008 is up by a whopping 49%.
Peugeot's Just Add Fuel promotion launched in June 2010 has helped massively, boosting showroom traffic by 30%, bringing in customers who would not otherwise have visited a Peugeot showroom. This scheme has just been improved further thanks to changes in the insurance criteria which have seen the minimum age reduced from 25 to 21 and refined to account for location.
Peugeot's van range has also been updated, with new Partner, Expert and Tepee models, Tepee being the passenger versions of its vans which are proving popular with taxi firms, especially now they are available with 6-speed automatic gearboxes.
Peugeot is heavily backing the BBC's Children In Need campaign this year and is aiming to be one of the top five contributors to the cause, so keep an eye on your local dealer for some events which will be happening soon – so why not "trot" along and join in the fun!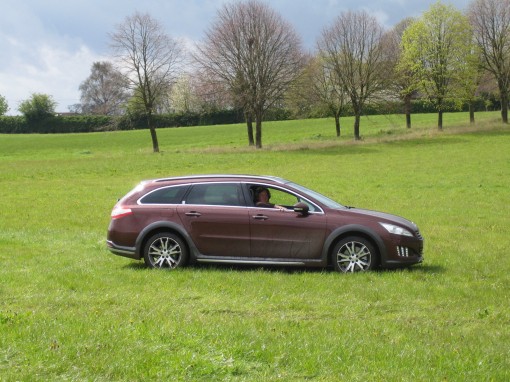 Rating:





THE VITAL STATISTICS
MODEL: Peugeot 508 RXH.
BODY STYLES: Five-door SW (estate) Saloon coming in June.
ENGINE: HYbrid4. 2.0-litre 163bhp diesel engine and 27kW electric motor
TRIM GRADES: One model
PRICES: £33,695
IN THE SHOWROOM: Now
WEBSITE: www.peugeot.co.uk
• All data correct at time of publishing.
CLICK HERE and "Like" our Facebook page for regular updates and follow us on Twitter