Volvo's C30 DRIVe is more frugal than many hybrids
ROAD TEST REPORT AND REVIEW: VOLVO C30 DRIVe SE Lux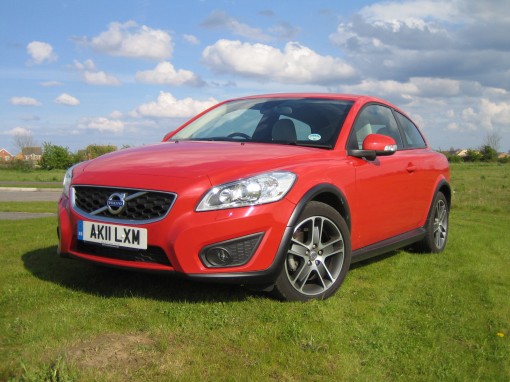 Compact, frugal and easy to live with Volvo's C30 ticks all the right boxes. Wheelworldreviews editor DAVID HOOPER has been road testing one of the latest models.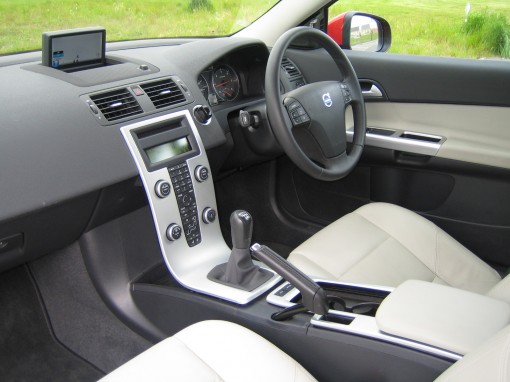 SMALL hatchbacks come in all shapes and sizes these days – just think about it for a minute. You can have three doors, five doors, four or five seats and surprisingly different amounts of boot space.
Prices vary wildly as well, depending upon who makes the car, but what if you want something that's a little bit different, and comes with a premium quality feel, rather than a black plastic trimmed runabout for the masses?
Enter stage left Volvo's C30. It's not a new model, it's been around for years, but somehow it's managed to stay fresh, and I actually like its looks better now than I did when it first went on sale.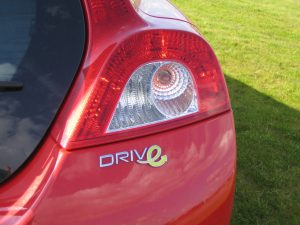 I've spent a few days driving this very smart red C30 which I have to say has impressed me more than I expected it to.
Not only does it look good with its smart 17in alloy wheels and bright red paintwork, but it's a nice car to live with, too. Inside I was treated to cream leather upholstery, which contrasts very nicely with the red paintwork, silver trim on Volvo's now trademark floating centre console and a high quality dashboard with simple and clear instrumentation.
It also comes with integrated satellite navigation, high-performance audio, rear park assist and Bluetooth connectivity.
Perhaps more importantly though, I like the way it DRIVes – and no, that isn't a typo! This particular C30 proudly wears Volvo's DRIVe emblem, signifying its green credentials.
It is so green that should you buy one of these cars you won't pay any road tax as its C02 emissions are only 99g/km, and should you take it into London, you won't have to pay any Congestion Charge fees, which represents a saving of around £2,500 per year for people who live or work in the capital.
Volvo has been working hard to reduce the environmental impact its cars have on the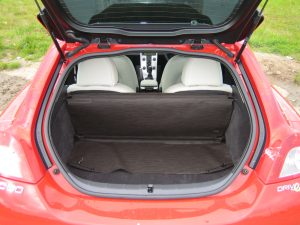 planet and has called its environmental vision "DRIVe Towards Zero".
Starting from the ground up, the car is fitted with Michelin's latest low rolling resistance tyres mounted on specially designed aerodynamic wheels. It is lowered by around 10mm to reduce drag and the underbody panels are designed to make the airflow under the car more efficient. It also has its own unique rear spoiler.
Under the bonnet is a 1.6-litre diesel engine equipped with Start/Stop technology to save fuel when you're sitting in a traffic jam, or at traffic lights. When the gear lever is in the neutral position, and you take your foot off the clutch pedal, the engine temporarily switches off, touch the clutch pedal again and it instantly restarts ready to move off.
To further encourage economical driving, a gearchange indicator reminds you when to change up or down the box at the optimum moment and longer gear ratios mean the engine doesn't have to work so hard to maintain progress.
So those are the theoretical highlights, but how does it all translate into real world driving. A glance at the official fuel consumption figures which claim over 74mpg on the combined cycle make impressive reading, but for most drivers will be unobtainable, but on a coast-to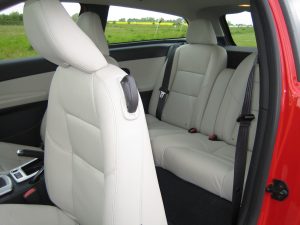 -coast trip across the Pennines and back, the car's trip computer did record 53mpg without any effort on my part to extract as much as I could from the car. I just drove it normally, as I would drive any car. The route involved motorway work one way, and plenty of fast A-road driving on the return leg, so I was still impressed with a figure which betters that achieved by several hybrid cars I've tested.
The C30 was also comfortable and fun to drive and demonstrated good road holding and handling abilities.
Bearing in mind its eco credentials, it wasn't the fastest thing off the line, but has enough grunt to permit enjoyable mid-range performance which allows you to overtake slower traffic without any dramas.
The C30, with its frameless glass rear window, is something a bit different – and I like that. With the exception of the R Design models, the DRIVe spec is available on all trim levels and thanks to some subtle modifications provides excellent fuel economy and low running costs for business or private buyers without the complications of hybrid technology.
Rating:






THE VITAL STATISTICS
MODEL: VOLVO C30 DRIVe SE Lux.
VOLVO C30 RANGE: From 2.0 ES 3dr (£15,295) to T5 R-DESIGN Geartronic 3dr (£25,955).
ENGINE: 1560cc, 115PS four-cylinder engine, driving front wheels through 6-speed manual gearbox.
PERFORMANCE: Top speed 121mph.
0-62mph in 10.7 secs.
ECONOMY: City: 65.7mpg.
Country: 80.7mpg.
Combined: 74.3mpg.
Fuel tank: 52 litres.
CO2 EMISSIONS: 99g/km.
PRICE: £21,495
WARRANTY: 3 years/60,000 miles.
WEBSITE: www.volvo.co.uk
• All data correct at time of publication.