When sun shines, make most of it with Golf cabrio
ROAD TEST REPORT AND REVIEW: VW GOLF CABRIOLET GT BlueMotion 2.0 TDI 140PS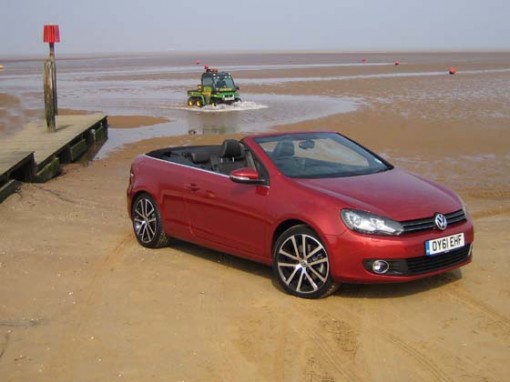 Baffled as to why convertible car owners don't go topless when the sun shines DAVID HOOPER says Volkswagen's Golf Cabriolet is one of the best drop-tops on sale today.I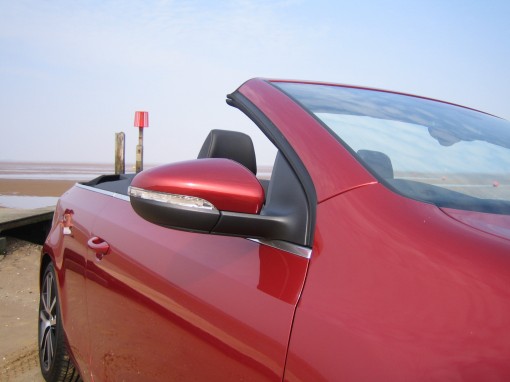 DO like happy coincidences and for once, my road test of a beautiful convertible car, in this case the excellent Golf Cabriolet, coincided with the arrival of summer.
Certain in the knowledge that it wouldn't last long, I've been making the most of it – roof down every chance I get, even if I was only nipping round to the corner shop, or down to Cleethorpes' beach which, with the sun shining, looks as good as any.
The thing is, unlike my classic convertible which takes ages to carefully fold the fabric roof down and attach the tonneau cover, this Golf whips its top off in just 9.5 seconds, and requires no more effort from the driver than a press of a button.
The whole manoeuvre, from start to finish, is completed in double quick time, and on the move if you want, so long as you are below 18mph, so it really can be done at the traffic lig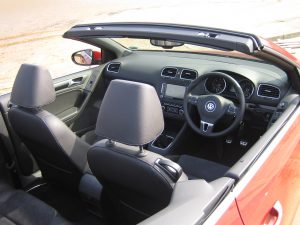 hts.
It even puts the windows the windows back up for you which is something many similar cars annoyingly fail to do.
So as usual with Volkswagen they've just about thought of everything and this latest model marks a welcome return of the Golf Cabriolet to the VW line-up, having been missing since 2002.
It's not hard to understand why VW has brought the Golf Cabriolet back – after all, when you realise that between 1979 and 2002 they sold 684,000 of them, they've been missing out on some sales with customers being forced to look elsewhere.
This new model is closely related to the Audi A3 Convertible, and under the skin numerous modifications have been made to reinforce the car's structure to cope with life as a convertible.
The results are impressive and I think this is one of the best convertible cars on the market today. The bodyshells of too many drop-tops are not stiff enough, which results in flexing bodywork which in turn compromises the car's handling and driveability.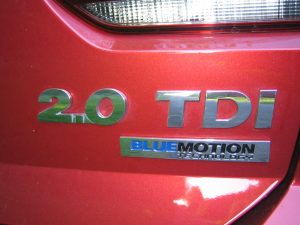 With this car, however, there are no such problems to report. It drives as well as its tin-roofed cousin, which makes it an absolute delight. It steers accurately and handles superbly, even when pushed reasonably hard.
As any regular readers will know, I'm a huge fan of convertible cars anyway, and this Golf Cabriolet is as good as any I've driven.
It's more practical than most, too. It can seat up to four people with easy access front seats making getting into the back as quick and simple as can be, and the canvas roof folds itself away in a gap behind the rear seats, which means that there is still a decent sized boot of 250 litres. If you prefer the extra security of a tin-roofed model, then the VW Eos could fit the bill, but with the roof folded into the boot, there's little room left for luggage or even shopping.
Customers have a choice of six petrol or diesel engines attached to either manual or DSG a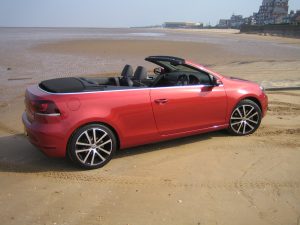 utomatic gearboxes, depending on which model they choose. My test car featured a 140PS diesel with BlueMotion technology, which means the C02 emissions are as low as they can be thanks to the help of Start/Stop technology which turns the engine off when the car comes to a stop at traffic lights, or in stationary traffic, when the driver takes their foot off the clutch pedal.
I did over 400 miles in this car, including a trip from Lincolnshire to Millbrook Proving Ground, and averaged 50.7mpg overall. Shorter, lower speed journeys saw that figure rise to the mid-50s on more than one occasion.
The GT model I've been driving comes with lovely sport seats and a smart, well-equipped interior, but I absolutely loved the colour. The Sunset Red metallic paintwork looked fabulous and is well worth the £495 extra cost, in my opinion.
Other worthwhile cost options included the touchscreen navigation and radio system which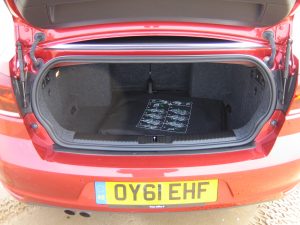 comes with a 30GB hard drive and 6.5in colour screen. It can be controlled by your voice, connected to your phone or MP3 player and even play DVDs, but at £1,780 it is expensive.
The bi-xenon lights are also dear at £1,165, but when the sun sets, at least you can easily find your way home.
With the standard wind deflector in place the Golf Cabriolet is the only way to travel during the summer months – and even in the winter, it is surprisingly pleasant to go topless, just turn the heater up and point it at the floor.
One thing still baffles me though – why you see so many drivers of convertible cars with their roofs up when the sun is shining. It doesn't happen that often, so make the most of it!
CLICK HERE and "Like" our Facebook page for regular updates and follow us on Twitter
Rating: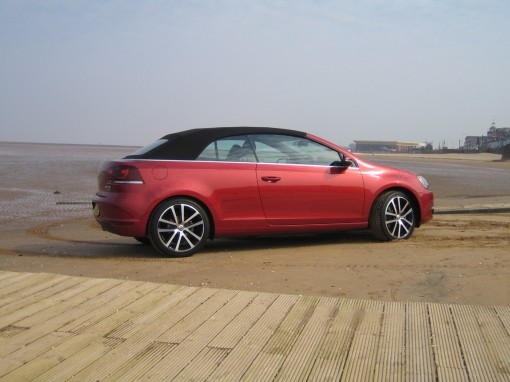 THE VITAL STATISTICS
MODEL: VW GOLF CABRIOLET GT BlueMotion Technology 2.0 TDI 140PS 6sp.
VW GOLF CABRIOLET RANGE: From S 1.2 TSI 2dr (£20,890) to GTI 2.0 TSI DSG 2dr (£30,610).
ENGINE: 1968cc, 140PS four-cylinder engine, driving front wheels through 6-speed manual gearbox.
PERFORMANCE
Top speed 128mph.
0-62mph in 9.9 secs.
ECONOMY:
City: 52.3mpg.
Country: 68.9mpg.
Combined: 62.8mpg.
Fuel tank: 55 litres.
CO2 EMISSIONS
119g/km.
INSURANCE
Group 23.
PRICE
£25,965.
WARRANTY
3 years/60,000 miles.
WEBSITE
www.volkswagen.co.uk
• All data correct at time of publication.