Volkswagen Tiguan Match 2.0 TDI review & road test report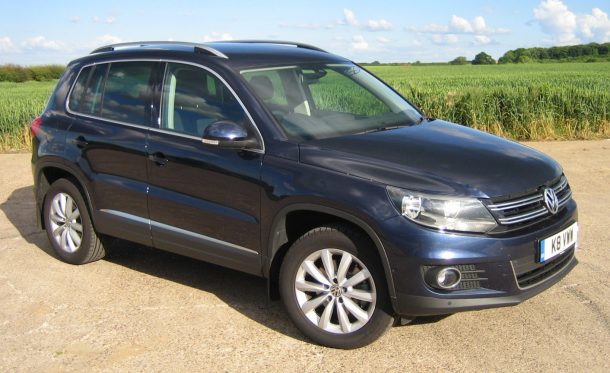 Volkswagen Tiguan Match 2.0 TDI review & road test report: This VW will not only park itself, but as DAVID HOOPER reports, it's quite good to live with, too.
Volkswagen Tiguan Match 2.0 TDI review & road test reportTHE Volkswagen Tiguan, in its various guises, has been around since 2007, and despite its recent facelift, is beginning to show its age in my opinion, not having stood the test of time as well as the rest of the VW range.
Its chunky looks are in many ways timeless, but the front end and the car's nose in particular, are the issue here.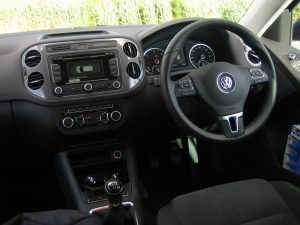 The Tiguan is spacious inside and very comfortable to travel in. It's also well kitted out for family duties, with aircraft-style fold-down trays on the back of the front seats, plenty of leg room and a decent sized boot.
It's also adept at squeezing itself, quite literally, into parking spaces, thanks to the clever Park Assist system, which once activated, will measure parking spaces and when it finds one big enough, reverse neatly into the designated spot. It's brilliant to watch, and all the driver has to do is operate the pedals and watch in amazement as the steering wheel whirls away all by itself.
The instrumentation is clear and easy to read, and the sat nav system dominates the centre console which has plenty of storage places for the nick-nacks that go with family life.
The car's raised seating position is right on trend at the moment, offering its passengers a better view of the goings-on around them than a traditional saloon or hatchback.
Once upon a time, cars which looked like 4x4s were 4x4s, but today that's not always the case. Many cars of this ilk come with two-wheel drive for the sake of better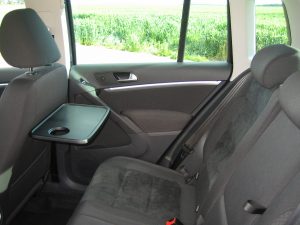 economy, and although the Tiguan range does offer such variants, this week's test car features the on-demand 4×4 system for those who like a bit of soft-roading.
While it lacks all the bells and whistles of hill descent control and a low-range gearbox, it is perfectly capable of tackling moderately difficult off-roading, or pulling a caravan or horse box out of a soggy field – perfect for the British summers then!
The engine on this model is VW's 140PS diesel engine with BlueMotion technology, which means it's about as economical as it gets today. With a 0-62mph time of 10.2 seconds, it's not the quickest thing on the road, but progress can be pleasingly progressive on the move, with a potential top speed of 116mph, which is more than enough. The official figures claim a combined fuel consumption figure of 48.7mpg, with C02 emissions of 150g/km, but during my test, the VW Tiguan returned 43.6mpg over 476 miles, which is a "Match" if you pardon the pun, for most things.
I like driving the Tiguan, its compliant suspension always feels comfortable and secure, allowing just enough body roll into the bends, but retaining its confidence inspiring sure-footedness, even on slippery, rain-soaked road surfaces.
The Tiguan may not be the newest kid on the block, but it is versatile, capable of respectable economy figures, practical and easy to live with.
CLICK HERE and "Like" our Facebook page for regular updates and follow us on Twitter
Rating: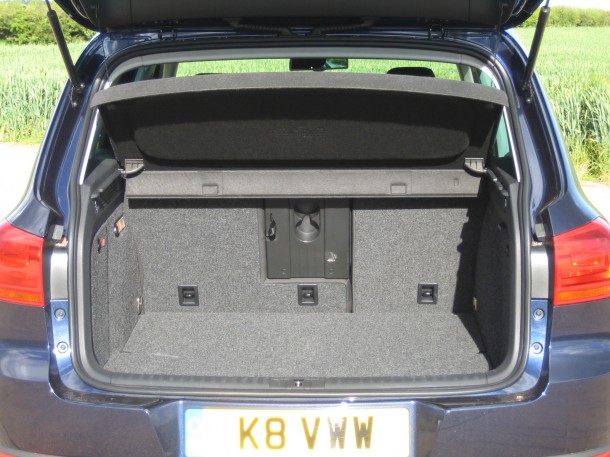 THE VITAL STATISTICS
MODEL: Volkswagen Tiguan Match 2.0 TDI 140PS.
VOLKSWAGEN TIGUAN RANGE: From S 1.4 TSI 160 BlueMotion Technology 5dr (£21,700) to R-Line 2.0 TDI 177 4MOTION DSG 5d (£31,770).
ENGINE: 1968cc, 140PS four-cylinder diesel engine, driving four wheels through 6-speed manual gearbox.
PERFORMANCE: Top speed 116mph. 0-62mph in 10.2 secs.
ECONOMY: City: 40.9mpg.
Country: 55.4mpg.
Combined: 48.7mpg.
Wheel World Reviews test average: 43.6mpg
CO2 EMISSIONS: 150g/km.
FUEL TANK: 64 litres.
INSURANCE: Group 18
PRICE: £26,660.
WARRANTY: 3 years/60,000 miles
WEBSITE: www.volkswagen.co.uk
All data correct at time of publication.