Vauxhall Mokka X Design Nav 1.6 CDTi 110 road test report review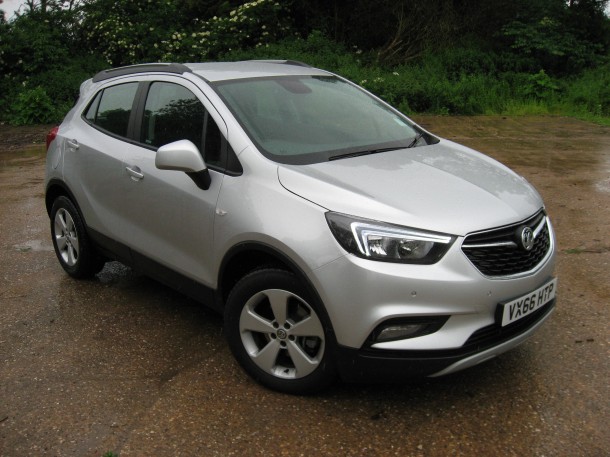 Vauxhall Mokka X Design Nav 1.6 CDTi 110  road test report review: Now with an X after it, will Vauxhall's updated Mokka continue to make its mark? DAVID HOOPER has been driving one of the new models.
THE popular Vauxhall Mokka has been around for a while now and has sold more than 120,000 examples, but this updated version gets an 'X' after it. The X is Vauxhall's new philosophy for identifying SUV and Crossover vehicles.
Designed by Mark Adams, the new model is packed with the latest tech including Vauxhall OnStar, Apple CarPlay and Android Auto so whatever phone you have, connecting to it to the car should be child's play.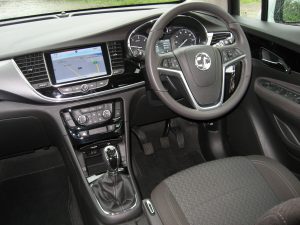 The range starts from £17,950, with diesel models costing from £19,515. Our test car was front wheel drive, but all wheel drive versions are also offered.
My son, who unsurprisingly also has a keen interest in cars – I've no idea where he gets it from – asked what I thought of the Mokka X and what it was like to drive. I replied that I didn't dislike it, it was roomy and was surprisingly driveable. He thought for a moment, and then said: "Yeah, but if you bought one you would have really given up on motoring".
So it may not be top of the shopping list for lads in their mid-20s, but that's his opinion, and having given it some thought, I think it's quite a harsh one. I didn't dislike the Mokka X at all, and while you could argue that its styling isn't going to set many pulses racing, it's not going to offend anyone either.
Vauxhall says it has a more muscular stance, while powerful and athletic lines at the rear and sides retain its sporty edge. I love designers' speak!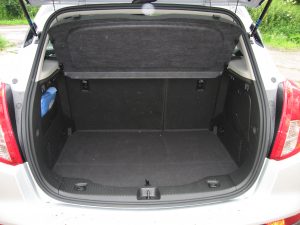 Open the doors and there is plenty to like. You have a light, airy cabin and a raised driving position, combined with room for five adults, plus a good sized boot, so it ticks most of the boxes on the practicality front, and you can always fold down the rear seats for more carrying capacity should you need it.
The Mokka X has a completely new dashboard inspired by the excellent new Astra model and revised instrument panel which looks sharper. The centre stack has also been redesigned and now accommodates seven or eight inch touchscreens. The instrumentation is clear and the large display screen in the middle of the car is intuitive and easy to navigate, not something which can said for all new models these days.
Our test was powered by a lively 1.6-litre diesel engine, which gives it plenty of punch, especially in the mid-range, which is where you want it for overtaking, and a 0-62mph time of 11.5 seconds. Sitting on 17in wheels, its ride and handling are perfectly acceptable and despite the Mokka X's relatively tall stature, its body control is good, responding well enough when you pick up the pace through the corners. I found it to be perfectly competent.
During my test, the car returned an average of 48.9mpg over a distance of around 350 miles, and so factor in the 53-litre fuel tank and you have a decent range before needing to visit the fuel pumps again.
The Mokka X represents a flexible and practical vehicle which does most things well, so if you like the it looks, it's worth taking one for a test drive.
Rating: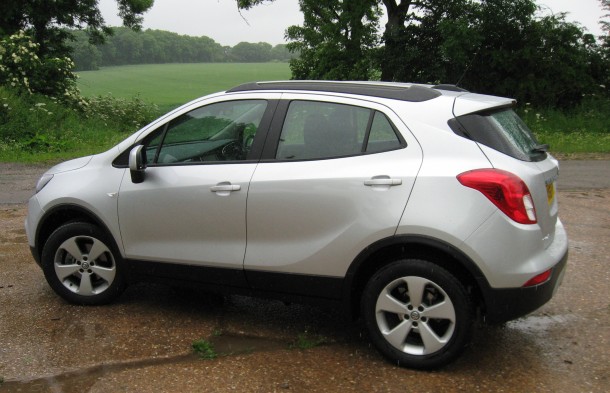 THE VITAL STATISTICS
MODEL: Vauxhall Mokka X Design Nav 1.6 CDTi 110 Start/Stop ecoFLEX FWD
ENGINE: 1598cc, 110PS four-cylinder diesel engine, driving front wheels through 6-speed manual gearbox.
PERFORMANCE: Top speed 112mph. 0-62mph in 11.5 secs.
ECONOMY: City: 64.2mpg.
Country: 78.5mpg.
Combined: 72.9mpg.
Wheel World test average: 48.9mpg
CO2 EMISSIONS: 103g/km.
FUEL TANK: 53 litres.
PRICE: £20,620
WARRANTY: 3 years/60,000 miles
WEBSITE: www.vauxhall.co.uk
• All data correct at time of publication.