Dacia Sandero Stepway Ambiance TCe 90 road test report and review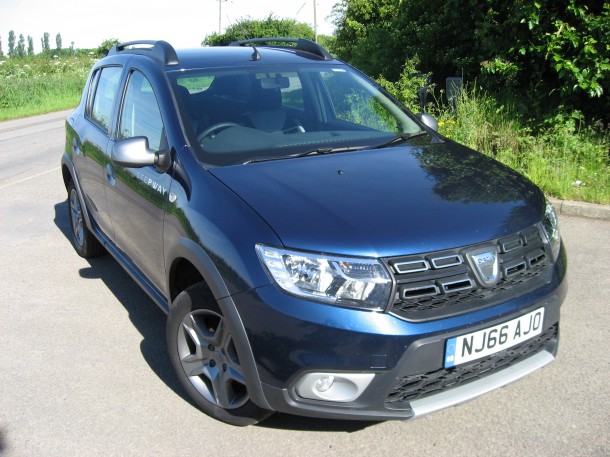 Dacia Sandero Stepway Ambiance TCe 90 road test report and review: As DAVID HOOPER has been finding out, budget motoring these days is certainly no hardship.
THE Dacia brand has quickly carved itself a comfortable niche in the UK car market, with its formula of affordable if basic cars, backed by a solid warranty.
This has led to a queue of buyers wanting what is without doubt the embodiment  of an automotive bargain. With prices for the Dacia range starting from £6,000, happy owners drive away in a brand new car for the price you would expect to pay for many second cars, and as a result, residual values are also impressively strong – after all, they haven't got far to fall, have they?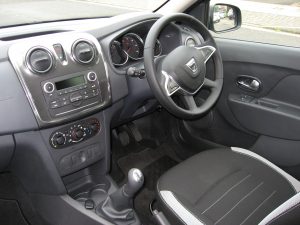 Our test car this week is the Dacia Sandero Stepway, in this instance powered by an impressive three-cylinder 0.9-litre engine which can be yours for just £9,500 on the road – and that includes the metallic paint!
The Sandero Stepway is a perfectly presentable car which is easy on the eye and has accommodation for up to five people, combined with a decent sized boot, so it ticks all the right boxes on the practicality front.
Inside, there is a mix dark and light upholstery, combined, with several shades of grey plastic and equipment levels which are modest, but include all the essentials – including electric front windows – although the adjustment for the mirrors was manual, which meant diving across the passenger seat to try and adjust the nearside mirror, which was actually a bit of a stretch and would have been much more easily accomplished with a passenger to direct. You don't get automatic headlights on this model either, but there are remote controls for the radio, and those familiar with the Renault brand will soon notice the Dacia's Renault underpinnings.
There are no fancy touch screens in here either, but you do get a decent radio which a USB connector for your mobile, and Bluetooth connectivity. Air conditioning is also included, which was very welcome in the high temperatures of early summer during my time with the car.

The tiny 898cc engine is a real gem. It's a lively performer which punches well above its weight – it's also very economical – I had covered 180 miles before the first bar on the fuel gauge went out! A stop/start system helps to boost its economy credentials, turning the engine off when you stop in traffic or at the lights, taking the car out of gear and your foot off the clutch, and an Eco button dulls the throttle response for those who really want to maximise the car's economy.
It has a 0-62mph time of 11.2 seconds and pulls strongly all the way up to the red line.
There are five gears and in top, the Stepway cruises quietly at motorway speeds and is very comfortable, with little wind noise in evidence, even at higher speeds.
The Stepway has comfortable supple suspension set-up and the car soaks up the lumps and bumps very well. Point it into a corner at speed and it will lean predictably onto its suspension without any dramas.
There's a lot to like about the Sandero Stepway, and indeed the entire Dacia line-up. If you can live with painted metal, rather than plastic trim in the boot, and hard plastics rather than soft touch ones, you won't be disappointed, and for such tempting prices, it's no surprise the Dacia brand is doing so well.
Rating: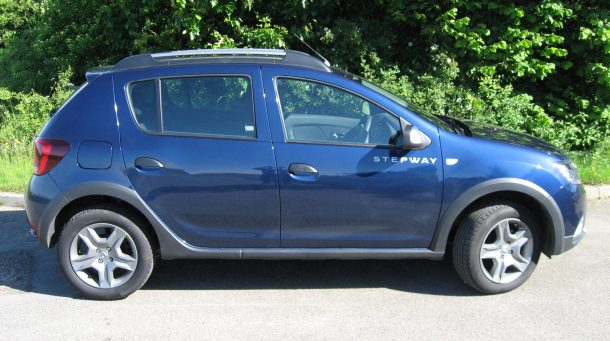 THE VITAL STATISTICS
MODEL: Dacia Sandero Stepway Ambiance TCe 90
ENGINE: 898cc, 90bhp three-cylinder petrol engine, driving front wheels through 5-speed manual gearbox.
PERFORMANCE: Top speed 104mph. 0-62mph in 11.1 secs.
ECONOMY: Combined: 55.4mpg.
CO2 EMISSIONS: 115g/km.
INSURANCE: Group 8
PRICE: £8,995 (£9,590 as tested).
WARRANTY: 3 years/60,000 miles.
WEBSITE: www.dacia.co.uk
• All data correct at time of publication.