Vauxhall Corsa SRI VX-Line 1.3CDTi 95PS road test report review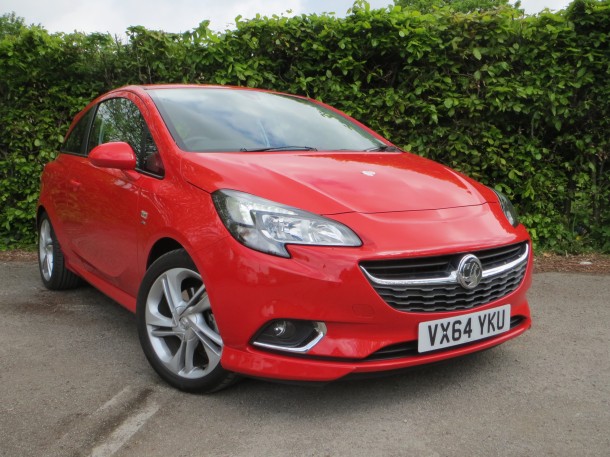 Vauxhall Corsa SRI VX-Line 1.3CDTi 95PS road test report review – Impressive economy in real world conditions,  DAVID HOOPER says this is the most economical car he's ever driven.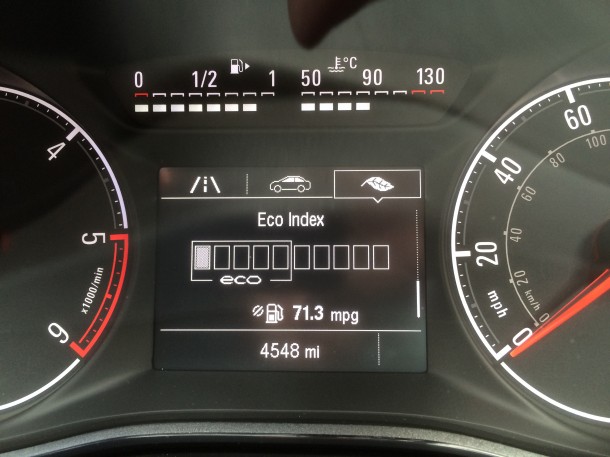 THINK Vauxhall Corsa and most of us will think of a small town runabout, but I covered hundreds of miles in this Flame Red Vauxhall Corsa, and was highly impressed with it – not least because it's the most economical car I have ever driven!
This Vauxhall Corsa actually returned an amazing 71 miles per gallon and I was so pleased that I had to pull over and take a picture.
Now there are more economical cars, and on paper even this one can do better, it is apparently capable of 94.2mpg, but that would be on a laboratory test bed, but my figure of 71mpg was achieved in real world conditions, on my daily commute, and without actually trying too hard, which makes it all the more impressive.
So despite its SRi badges and sportingly firm ride quality, this Vauxhall Corsa, over a distance of almost 600 miles, returned an average of 62.8 mpg.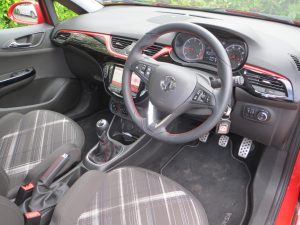 This is the SRi VX-Line model which looks pretty racy on the outside sitting on smart 17in alloy wheels, but is very economical on the inside. It manages to achieve both of these feats and still have plenty of mid-range punch to make the car fun, even though its 113mph top speed and 0-62mph time of 11.9 seconds may not sound too exciting on paper.
A stop/start system helps to keep the CO2 emissions down to a very respectable 87g/km. The system worked well during my few days with the car starting faithfully every time the clutch pedal was touched after the engine had turned itself off in stationary traffic.
It's not going to win many traffic light grands prix, but with 95PS, it is quick enough to entertain once on the move, and carefully timed overtakes can see off slower traffic on the A roads.
The five speed gearbox is a slick operator but the gear ratios are quite high so the car has to be worked to extract its performance and is only just comfortable at 30 mph in fourth gear around town.
The ride quality in this Vauxhall Corsa is actually very good, the handling is competent, although the steering is that bit more sensitive than I would like it to be and it takes a little getting used to. It's does tend to make the car feel slightly twitchy when you turn into a corner at speed.
The seats are reasonably comfortable but I did start to get a bit of backache after a long stint at the wheel, but at least it makes you take a break.
The upholstery featured a black and white check pattern which looks hard wearing and is quite attractive, while the leather steering wheel, parking brake trim and gearlever gator feature red stitching highlights which compliment the SRi badging, the whole look being finished off externally with front and rear spoilers and side skirts.
The interior of our Corsa looked particularly smart with piano black plastic with a red flash stretching crossing the dashboard.
Most of the car's main controls were operated from a central touchscreen in the middle of the dashboard. There is also a city setting to lighten the steering for parking manoeuvres and the facility to turn off the stop start system.
The Vauxhall Corsa is comprehensively equipped for such a small car and it comes with a cruise control and speed limiter system on the left hand side of the steering wheel along with controls for the telephone and radio volume on the opposite side.
All-in-all, it's a very tempting package, if it's economy and style you're after, why look any further?
Rating: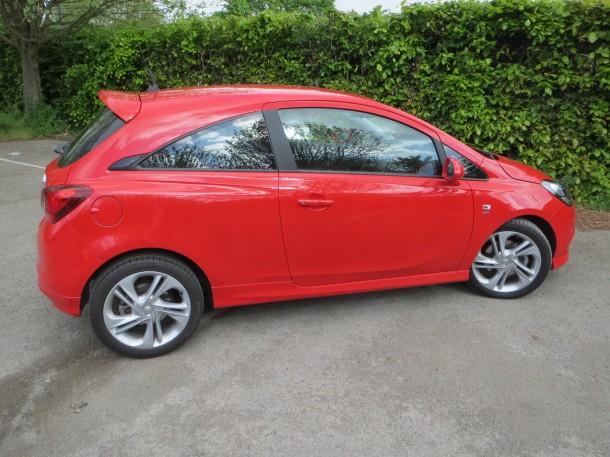 If you like this, read our review on the Vauxhall Insignia
THE VITAL STATISTICS
MODEL: Vauxhall Corsa SRI VX-Line 1.3CDTi (95PS)
ENGINE: 1248cccc, 95PSbhp four-cylinder diesel engine, driving front wheels through 5-speed manual gearbox.
PERFORMANCE: Top speed 113mph. 0-62mph in 11.9 secs.
ECONOMY: City: 76.3mpg.
Country: 94.2mpg.
Combined: 85.6mpg.
Wheel World test average: 62.8mpg
CO2 EMISSIONS: 87g/km.
FUEL TANK: 45 litres.
INSURANCE: Group 9.
PRICE: £15,560.
WARRANTY: 3 years/60,000 miles.
WEBSITE: www.vauxhall.co.uk
• All data correct at time of publication.