Vauxhall Astra Elite Nav 1.4i 150PS Turbo road test report review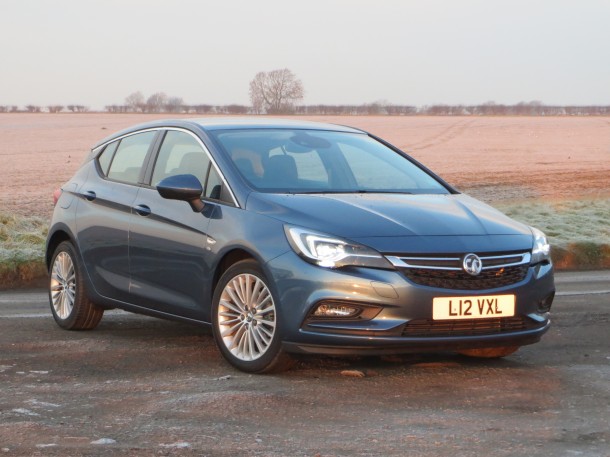 This new model takes a big leap forward but is it good enough to depose the Ford Focus from the top of the pile? DAVID HOOPER has been finding out.
WHO would've ever have thought that the humble Vauxhall Astra would be capable of turning heads.
That statement alone would have been enough to raise eyebrows among many observers not so long ago, but that is exactly what this very attractively styled new model does wherever it goes and it drew as much attention from passers-by as much more exotic test cars have done.
The new Vauxhall Astra has won plaudits from across all corners of the motor industry, and was crowned European Car of the Year 2016 at the Geneva Motor Show 2016, as well as winning numerous other awards, including for fleet customers.
It's instantly recognisable as an Astra, just better. It's modern, fresh and desirable and puts the Ellesmere Port-built Vauxhall Astra back at the top of its class and a serious contender for the Car of the Year title.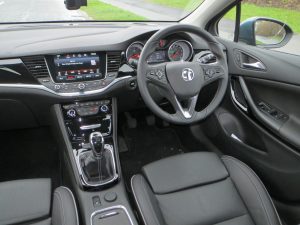 Inside, it's the same story, it's modern and fresh – something hasn't been said about a Vauxhall for some time. The Achilles heel of the Vauxhall range for several years has been the dull and dated dashboards, but no more, they have thankfully been consigned to the history books. In this new Astra you are now welcomed with a contemporary modern look which will rival the best in the business. Featuring slush mounded, soft to touch plastics, silver trim and piano black detailing, this test car's interior looks fresh, modern and stylish.
This Elite model has an impressive specification which includes heated front seats, cruise control, all the electric toys you would expect and even a heated steering wheel, which is a delight on the cold winter mornings.
The engine our test car was the 1.4litre 150PS petrol unit, which was a delight to drive and over my test of around 500 miles returned an average miles per gallon figure of 39.7mpg.
However, I did enjoy the car and on shorter runs when I drove gently the trip meter recorded an mpg figure of 44.6 miles to the gallon, which is comparable to many diesel cars.
Add to the mix a 0-62mph time of just 7.8 seconds and a top speed of 134mph, and the new Astra in this guise is a match for some of the hottest GTI badged Astras of yesteryear, one of which I owned, in metallic silver with an eight-valve 2.0-litre engine, but performance and mpg figures like this were the stuff of dreams in the mid 80s!
The Vauxhall Astra also features a Stop/Start system which turns the engine off in a traffic jam when the driver takes the car out of gear and releases the clutch. It instantly restarts when you are ready to move off as the lights change and you depress the clutch pedal and engage first gear again.
Not only does the new Vauxhall Astra turn a head or two, it is also good to drive.
The ride quality is good, the chassis feels taught and the steering, although slightly dead at The central position, does give plenty of feedback once the car is on the move.
The handling always feels competent turning into a corner precisely and reacting to throttle imports when you pick up the pace just as you would like it to.
My only real complaint, or negative comment, on the new Astra was the chattering suspension on my test car which sounded as though there was some play in its underpinnings over rough surfaces or when you hit potholes in the road, of which there are more than enough after the winter. This was a bit disappointing because other than that, the perceived quality of the Astra was excellent.
This new Vauxhall Astra is comfortable, well finished and obviously competitively priced when compared to mainstreamers like the Ford Focus, Peugeot 308 and even the Korean contingent in the shape of models from Hyundai and Kia.
But for money, this now deposes the Ford Focus from top slot and is now the best of the bunch!
Rating: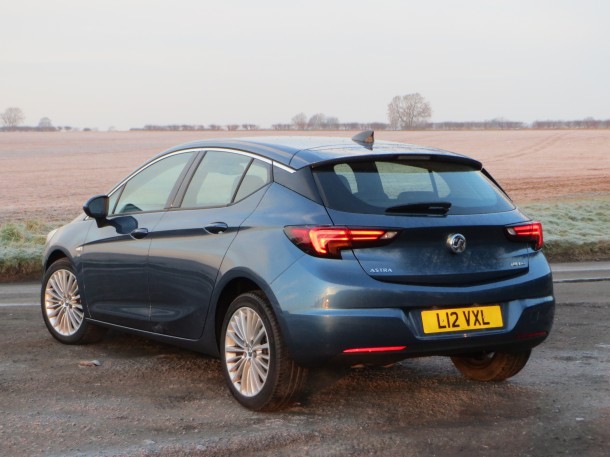 THE VITAL STATISTICS
MODEL: Vauxhall Astra Elite Nav 1.4i 150PS Turbo.
ENGINE: 1399cc, 150PS four-cylinder petrol engine, driving front wheels through 5-speed manual gearbox.
PERFORMANCE: Top speed 134mph. 0-62mph in 7.8 secs.
ECONOMY: City: 38.7mpg.
Country: 62.8mpg.
Combined: 51.4mpg.
Wheel World test average: 39.7mpg
CO2 EMISSIONS: 128g/km.
FUEL TANK: 48 litres.
INSURANCE: Group 19.
PRICE: £21,875.
WARRANTY: 3 years/60,000 miles.
WEBSITE: www.vauxhall.co.uk