Toyota RAV4 Hybrid Excel AWD road test report and review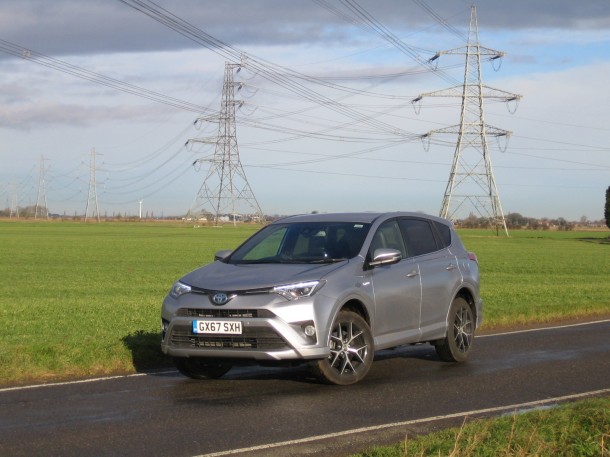 Toyota RAV4 Hybrid Excel AWD road test report and review: Clever hybrid technology with the ability to be a fully electric car for short periods, but DAVID HOOPER asks if hybrids are really the answer for those in search of ultimate economy.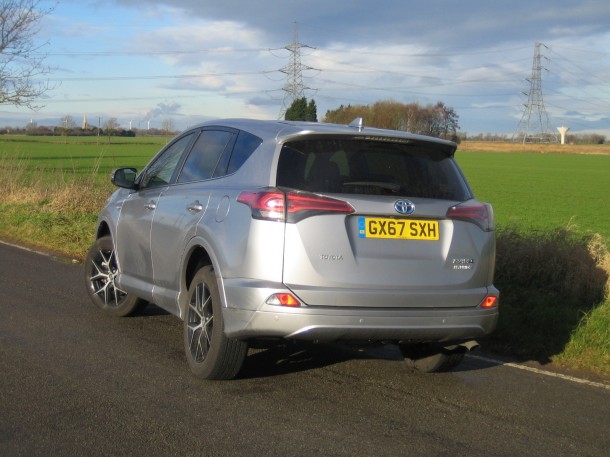 THIS is Toyota's new-fangled RAV4 hybrid – basically a car with its own power station on board, so there's no need to plug it into your house every time you get home – and unlike fully electric cars, you can drive it further than the corner shop!
With the Government having decreed that all new cars should be electric by 2040, I thought it was worth having a fresh look at one of Toyota's full hybrid cars and see how it coped on Lincolnshire's roads. While there are numerous fully electric cars available to buy today, most have a limited range which struggle with any motorway distance or a reasonably lengthy commute. I've had proper "range anxiety" as they call it – those tense few minutes when you're not sure if you're going to get back to base or not – and it is no fun, let me promise you, especially on a motorway!
The Toyota full hybrd range is something of a half-way house, utilising both petrol and electric motors, which work either separately, or together to propel the car. They also allow the driver to lock into electric vehicle mode for short distances, subject to the limits of the electric battery. It's an increasingly popular technology choice for those who want to appease the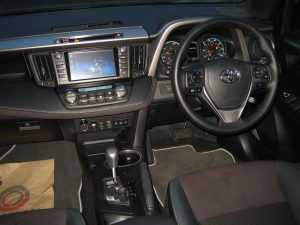 ir green consciences, and choosing a car of this type is convenient, you never have to mess about plugging it in to the National Grid to recharge your battery as it's completely self-contained because it has its own built-in power station – the petrol engine up front – although the hybrid system does put charge back into its batteries in other ways, such as coasting up to traffic lights, or rolling downhill, or when the brakes are applied.
The technology is brilliant, works seamlessly, and the driver doesn't have to do anything but drive the car, although the graphics which show you whether the engine, the battery or both are driving the car makes fascinating watching.
But . . . there's a snag, and it's a big 2.4-litre one – the petrol engine up front isn't particularly economical, and during my test the Rav4 returned just 38.4mpg over 360-plus miles, which for a planet-saving car isn't brilliant, and can be vastly bettered by any number of small capacity petrol engines, or, dare I say it, virtually any diesel you care to mention. However, car buyers have fallen out of love with diesels for the moment, for reasons that have been common knowledge for many years, but only returned to the headlines after the Government decided to highlight NOX emissions again after the motor industry has spent years and many millions of pounds focusing on bringing down C02 emissions and developing highly-efficient low capacity engines. Don't get me started!
So, the hybrid tech is great, and works perfectly, but at anything over 30mph the car runs predominantly on its 2.4-litre petrol engine and provides economy to match.
To be fair, I like the hybrid technology more than I once did, and it's now even more impressive – I managed to drive the RAV4 about half a mile on battery alone, with a light right foot, in city traffic, before the car over-rode the EV mode because the battery reserve was too low and brought the petrol engine back into play. If you do a lot of town driving, the hybrid system works very well, and will reduce emissions in low speed traffic by some margin.
On the motorway, it is also a pleasant car to live with and drives very nicely in all conditions and gives you a genuine four-wheel-drive vehicle.
Our range-topping Excel spec is well equipped, with all the up-to-date toys you could wish for, including radar cruise control. The refreshed line-up for 2018 also includes Icon, Icon Tech and Design. It looks very striking, is also comfortable, spacious and has a good sized boot.
Whether it appeals to you, or will fit into your lifestyle is a question for individual customers, so it's a matter of choice. Choose to buy the RAV4 in hybrid form and I doubt you'll be disappointed – so long as you don't expect to achieve the official 55mpg figures.
But then there's always a diesel option…
Rating: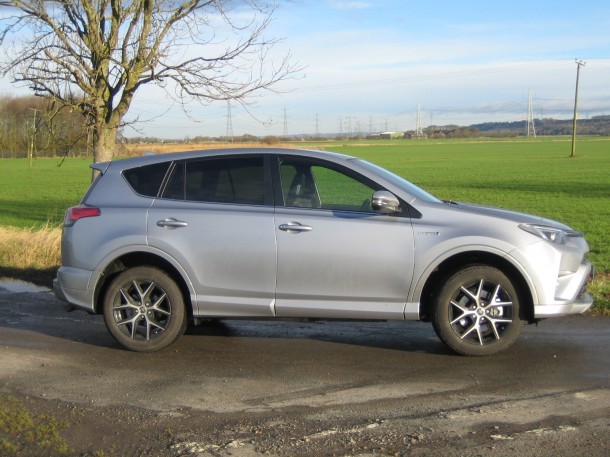 THE VITAL STATISTICS
MODEL: Toyota RAV4 Hybrid Excel AWD
ENGINE: 2,494cc, 150bhp four-cylinder petrol engine and 650V electric motor driving four wheels through electric CVT transmission.
PERFORMANCE: Top speed 112mph. 0-62mph in 8.4 secs.
ECONOMY: City: 55.4mpg.
Country: 57.4mpg.
Combined: 55.4mpg.
Wheel World Review's test average: 38.4mpg
CO2 EMISSIONS: 118g/km.
PRICE: £33,740 (£34,285 as tested.
INSURANCE GROUP: 29
WARRANTY: 5 years/100,000 miles
WEBSITE: www.toyota.co.uk
• All data correct at time of publication.